This Rolls Royce Phantom is luxury as its finest, thanks to Stuart Hughes of Liverpool and Eurocash AG, a Swiss company. Both Stuart Hughes and Eurocash AG specialize in retrofitting existing products to be more luxurious.
One example of their work is the Rolls Royce Phantom Solid Gold. Not only does this car contain a ridiculous 264 pounds of 18-carat gold, but the Phantom is also armored. The car is said to be certified by the German Government Beschussamt München and the armoring on the vehicle can take hits from the AK47, about 570 shots from the Dragnuov, and 2 hand-grenades all at once. Not too bad, if you ask me. I sure hope they didn't test that out on this particular Phantom.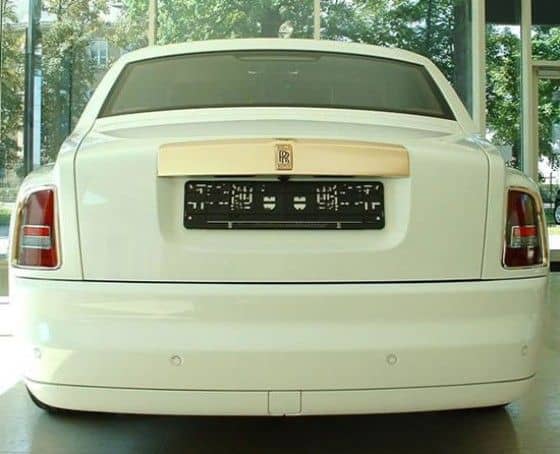 The car is scattered with gold on the exterior and interior. Exact-fitting gold veneers were custom built for the exterior of the Rolls Royce Phantom. Molds were taken of the interior in order to apply gold throughout, the interior of the vehicle was covered in gold.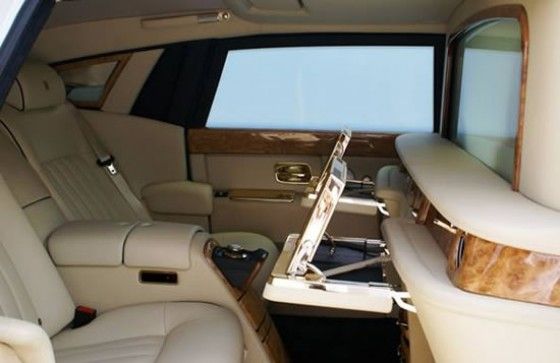 The whole project took approximately 18-months to complete and was shipped off to the Middle East to an anonymous buyer at a cost of $8.1 million! Why am I not surprised that it was some dude in the Middle East?