Nothing brings you deeper into the gaming world and makes you feel like you're part of the action than a great gaming headset. I've been through quite a few pairs over the years and have experienced my share of disappointment in some of them. At times, they were too bulky and felt heavy. Others were an uncomfortable fit over my ears.
From clunky controls to horrible sound, I've seen it all.
Given this, it's with a huge amount of hope and a healthy dash of skepticism that I try out a new set of gaming headphones. Such was the case when I got my Steelseries Arctis 3.
The Look
Upon unpackaging them, the first thing I noticed is how attractive they are. Far from being a set of clunky, geeky gaming headphones, these were actually quite sleek and stylish. You could easily use them on a plane or at the office without drawing odd stares.
Comfort
I immediately tried them on. The Arctic 3 features a unique Ski Goggle Headband that fits comfortably across your entire head. Steelseries explains that this is to evenly distribute the weight of the headphones in order to eliminate any pressure points. Indeed, it works. They're some of the most well-balanced headphones I've ever worn. The headband strap adjusts quickly and easily to accommodate many head sizes.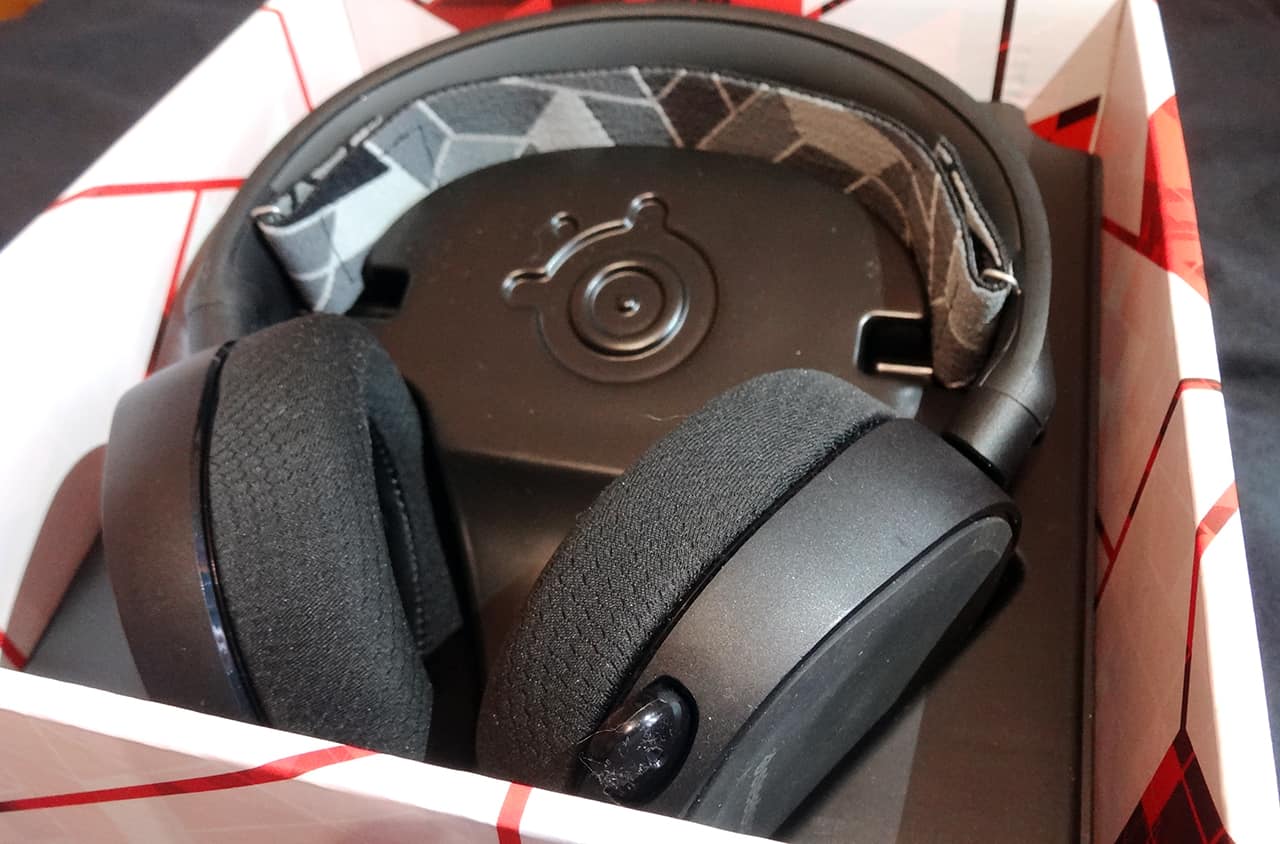 The AirWeave Ear Cushions are wonderful, as well. The manufacturer used an athletic-inspired fabric for the over-the-ear cups that keep them comfortable and dry for long periods of use.
Controls and Use
All of the controls are located on the left ear cup. On the back, there's a volume control wheel, as well as a button to mute the mic that's located in the front. The controls are easy to reach and use, so no problems there.
Even though the Arctis 3 is one of the more affordable options in the Steelseries lineup, the manufacturers use the same S1 speaker drivers they use in their $300 flagship headsets. For the price, the sound is truly wonderful. The sound options are more customizable when using the headset on a PC or Mac, which made them truly shine. However, they were also a joy to use with my PS4, as they truly helped me lose myself in the game. The microphone worked perfectly with very little sound distortion, and my teammates were able to hear me loud and clear.
For the price, I'm incredibly happy with this headset. They're light, comfortable, and the sound is pretty amazing.