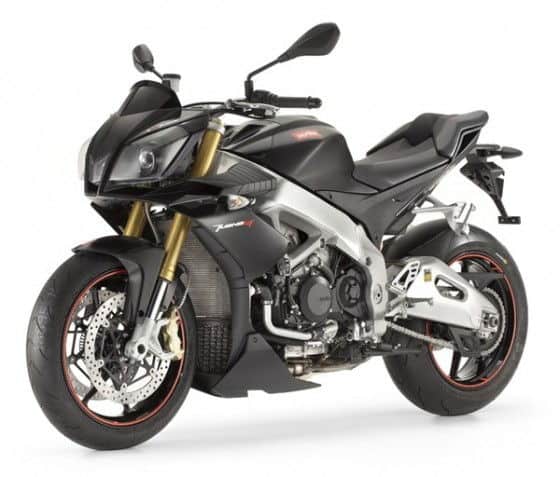 Aprilia does it again with the beautiful Tuono V4R naked bike.  I'm not normally a big fan of naked bikes but damn this Aprilia is singing to me.  I guess the fact that this isn't a true naked bike, more like 1/4 clothed motorcycle, is what got my attention.
The Tuono V4R is based on the Aprilia RSV4, minus the bodywork for a 2-kilo weight reduction and providing us with a better view of the 1000 cc engine.  The Tuono V4R is not only beautiful on the outside but is also beautiful on the inside with some really advanced technology.  The bike comes with advanced traction control and Aprilia Performance Ride Control (PRC).  The PRC is a wheelie control and a programmable traction control system with so many gyroscopes that it'll put an Apple store to shame.
The traction control is very advanced system that the rider can adjust from the handle bars and has eight different modes, depending on how much traction assist you're looking for.  The traction control system is also smart enough to optimize itself depending on the type of tires you've put on the bike.  Pretty impressive stuff for a motorcycle, my car doesn't even have regular traction control let alone smart traction control.
[Source: Aprilia]