Are you a… cool dude?
Do you know what it means to be… totally radical?
I like to think I've taught you a thing or two about fashion over the years, but you know what? I've been holding out. Today we're going to take things to the next level with a little inspiration from Apple. Yes, you heard me right, Apple.
Did you know that Apple had their own clothing line back in 1986?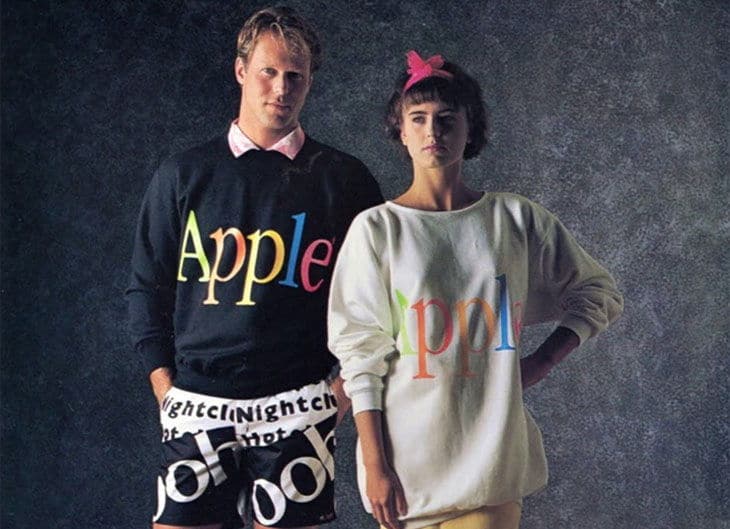 It was one of their best kept secrets, not because their clothing was disturbingly ugly, but because it was just too cool. Like many of Steve Jobs' creations, the world just wasn't ready for it at the time.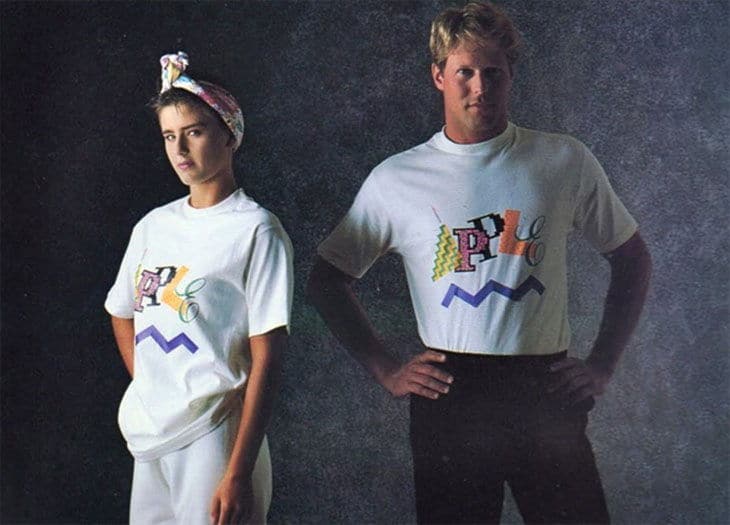 Now, after all these years, The Trad has uncovered photos of their entire line of clothing, just ready to inspire a whole new generation of hipsters and fashion conscious men and women just like you. Are you ready for this?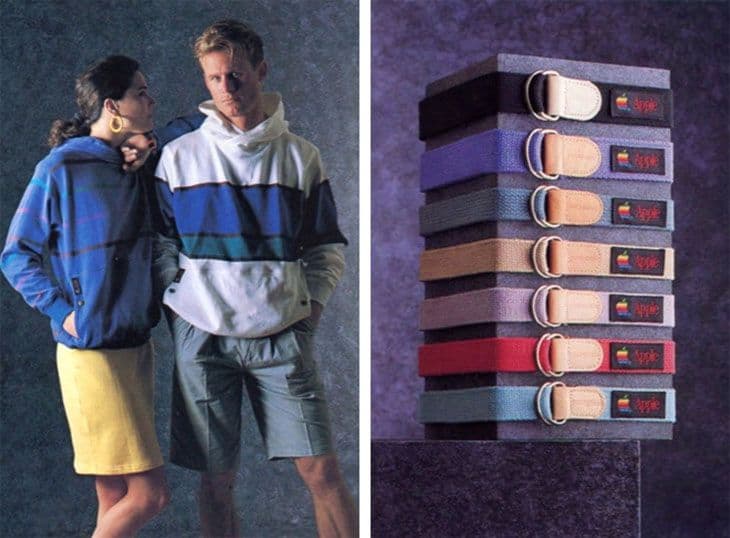 Faisal has written about hundreds of watches over the last year alone, but you know what he's never covered? Wrist bands. They're like a watch with all the useful stuff stripped away, making them infinitely more edgy.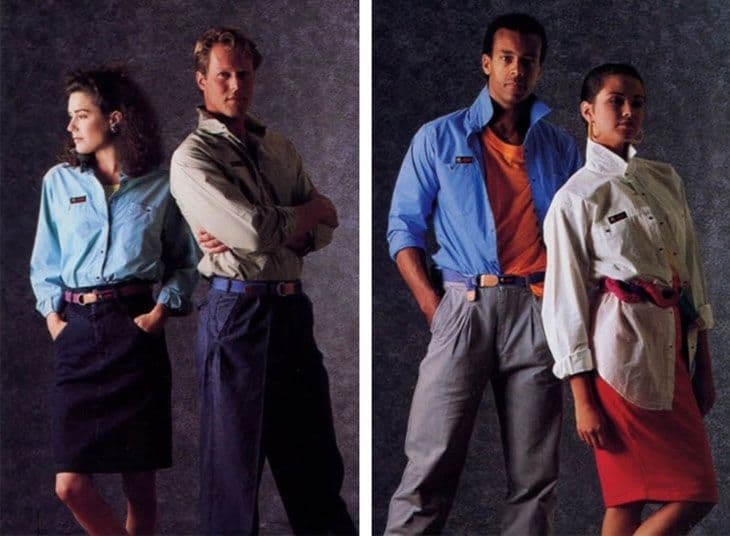 Oh, I'm sorry… these are actually belts! Just look at that versatile pastel color palette. If someone asks you what kind of belt you're wearing, you can point down at the giant logo and say "I wear Apple" with confidence.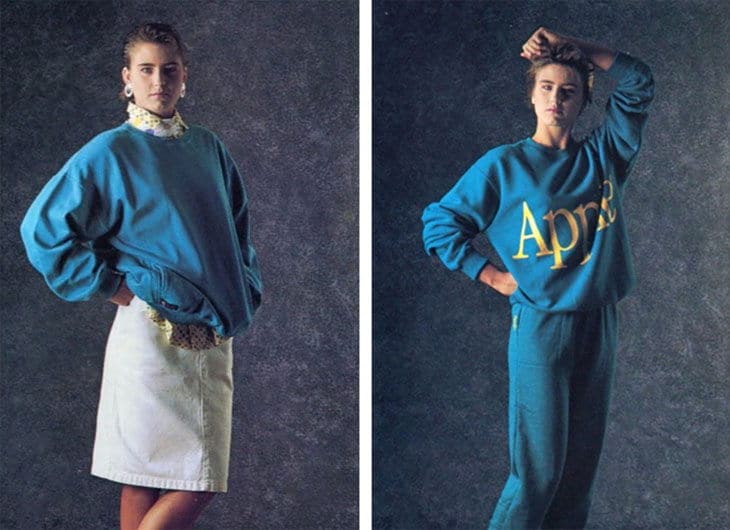 At work or at play, these reversible Apple sweaters are versatile enough to wear just about anywhere. I don't know why the model seems so confused… these sweaters are pretty straight forward.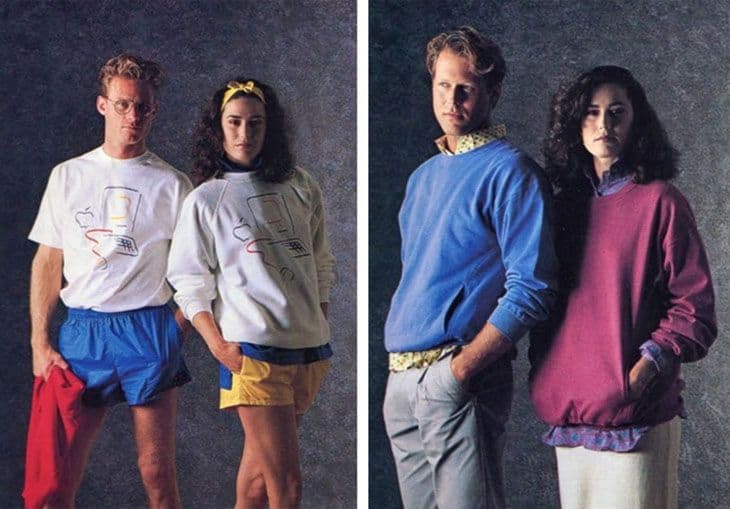 Pictured on the left is Jason Edwards Van Winkle. Recognize the last name? If you guessed Vanilla Ice, you're right! This is his younger brother, a sociology professor at Harvard and apparently a model for Apple as well. Just look at those shorts, what a lady killer!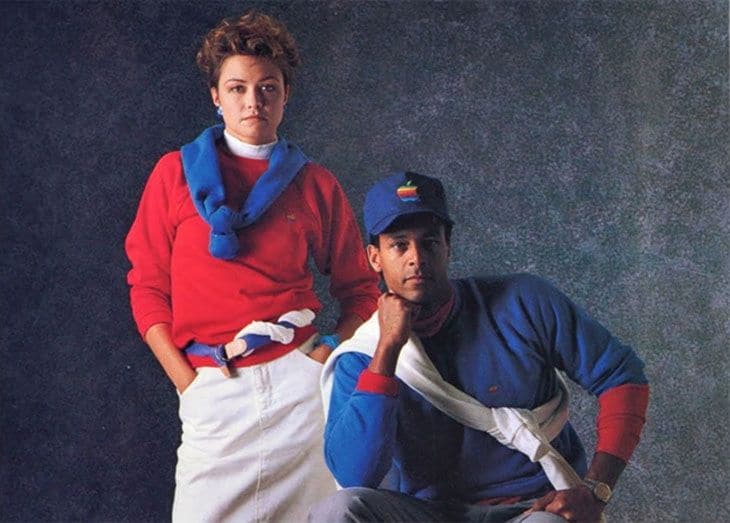 Here's the really interesting thing about Apple's 1986 clothing line. Yes it's bold, yes it's beautiful, but it's also extremely practical. Notice how these models keep tying all their clothes in knots? There's a reason for that: the fabric is reinforced with Kevlar. Apple was forward looking even then and opted to add a Kevlar weave should the need arise for one of their wearers to use the clothing as a climbing harness.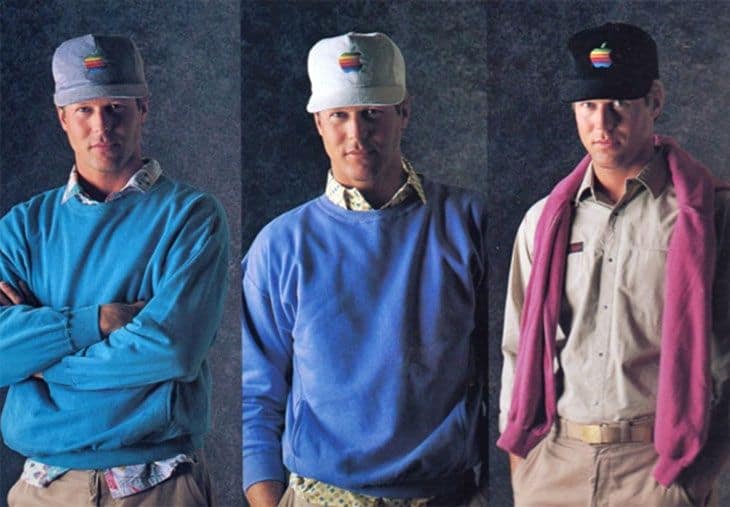 Would you fuck me? I would fuck me.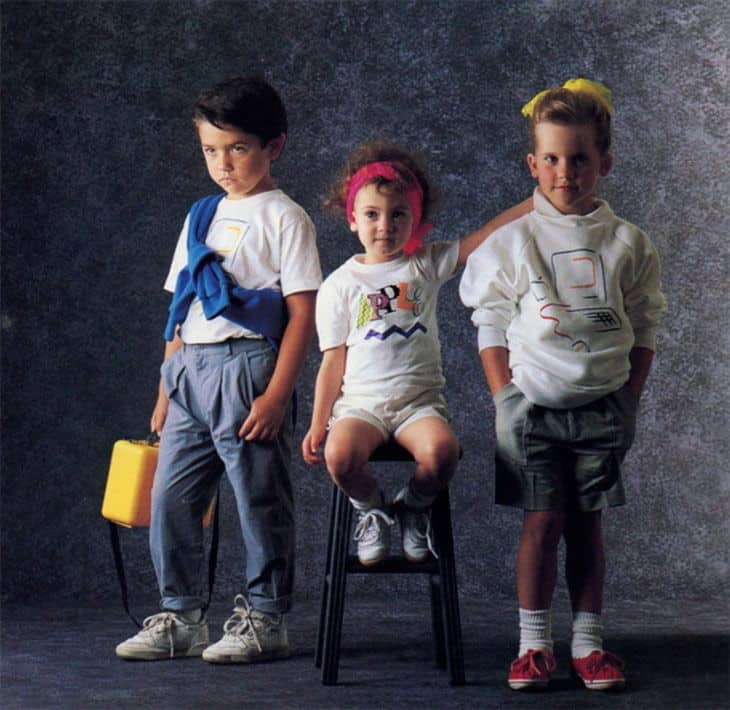 It's wasn't just adults that would have been wearing these great clothes, because Apple made a kids line as well. If only the world hadn't crushed them all those years ago. The clothing line I mean, not the kids… their hopes and dreams were probably crushed too, but that's a whole other issue.