A cut above the rest, this bag's got you covered whether you're into sports or tech.
It's hard to find a bag that's customized for our needs, particularly if you're a person with diverse interests; one day, you're at a basketball game, and the next day finds you shooting high-fashion photos. A major requirement for a bag is convenience in the form of multiple compartments that house both gadgets and gear safely, plus a few extras.
A bag needs to fit its owner's lifestyle. Therefore, a versatile backpack that one can wear from the streets of a city to a ride in the countryside would be an ideal go-to bag.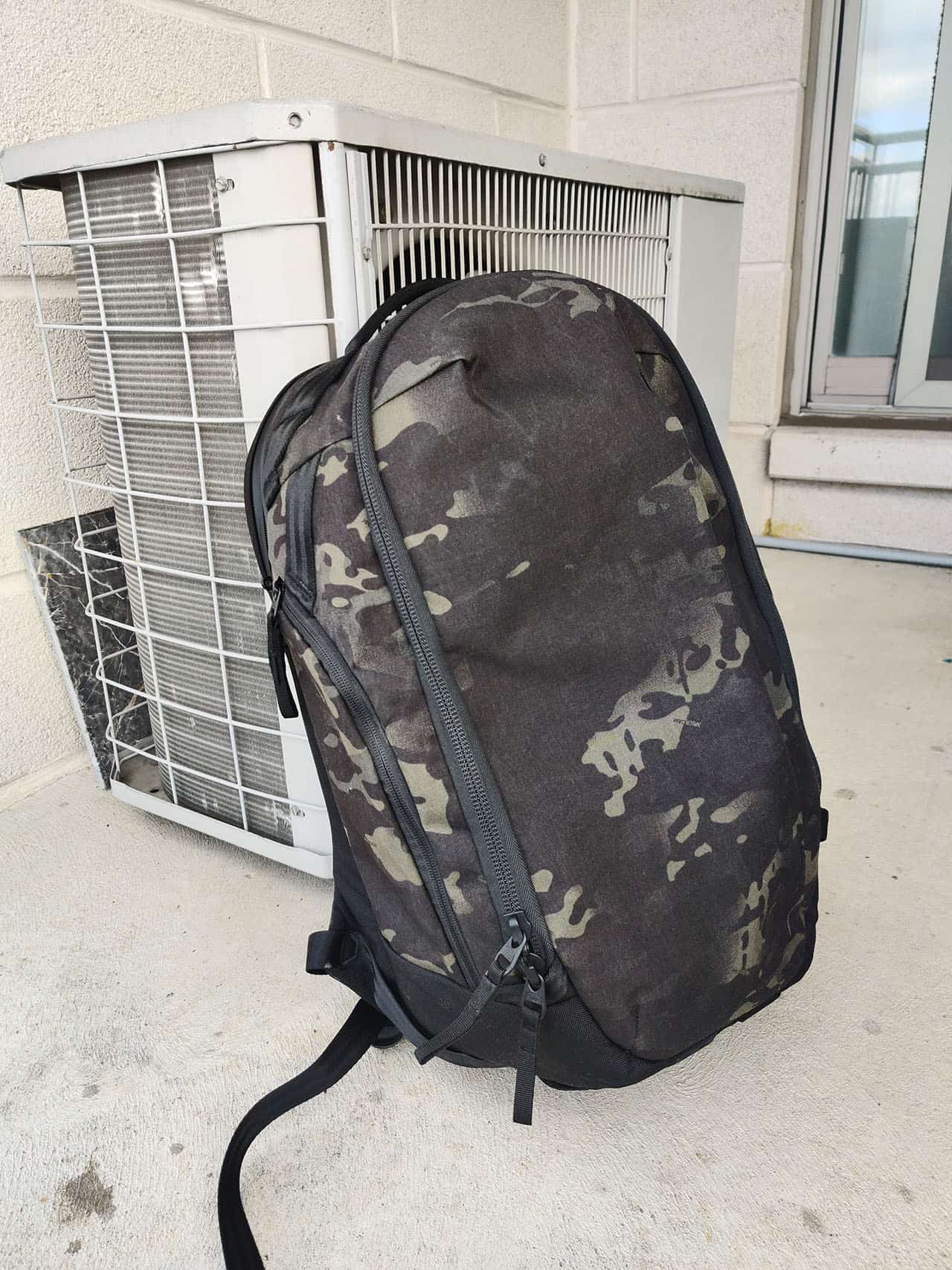 Here we review the Able Carry Max Backpack. It does not disappoint; this might be the bag that we can't live without!
It's great to use as an everyday bag or to bring to your vacations and out-of-town gigs. Here's why we love this backpack so much.
It keeps your essentials and gadgets safe.
The Able Carry Max Backpack keeps your gadgets like laptops and smartphones, plus your wallet if you like putting them in your bag. How? Its lockable zippers ensure that no one unzips the pack behind or without your permission.
Having a bag with locks adds to your peace of mind, knowing that there are fewer chances of your stuff getting stolen when the bag is securely locked.
It has good compartment layouts.
The Max Backpack's design is well-thought-of. There's a laptop compartment, which is a must for every bag. It does not end there, though. Toting gadgets include packing the chargers for them, and the wires can get easily tangled. This bag has a pocket inside the laptop compartment, so you won't have to find it elsewhere.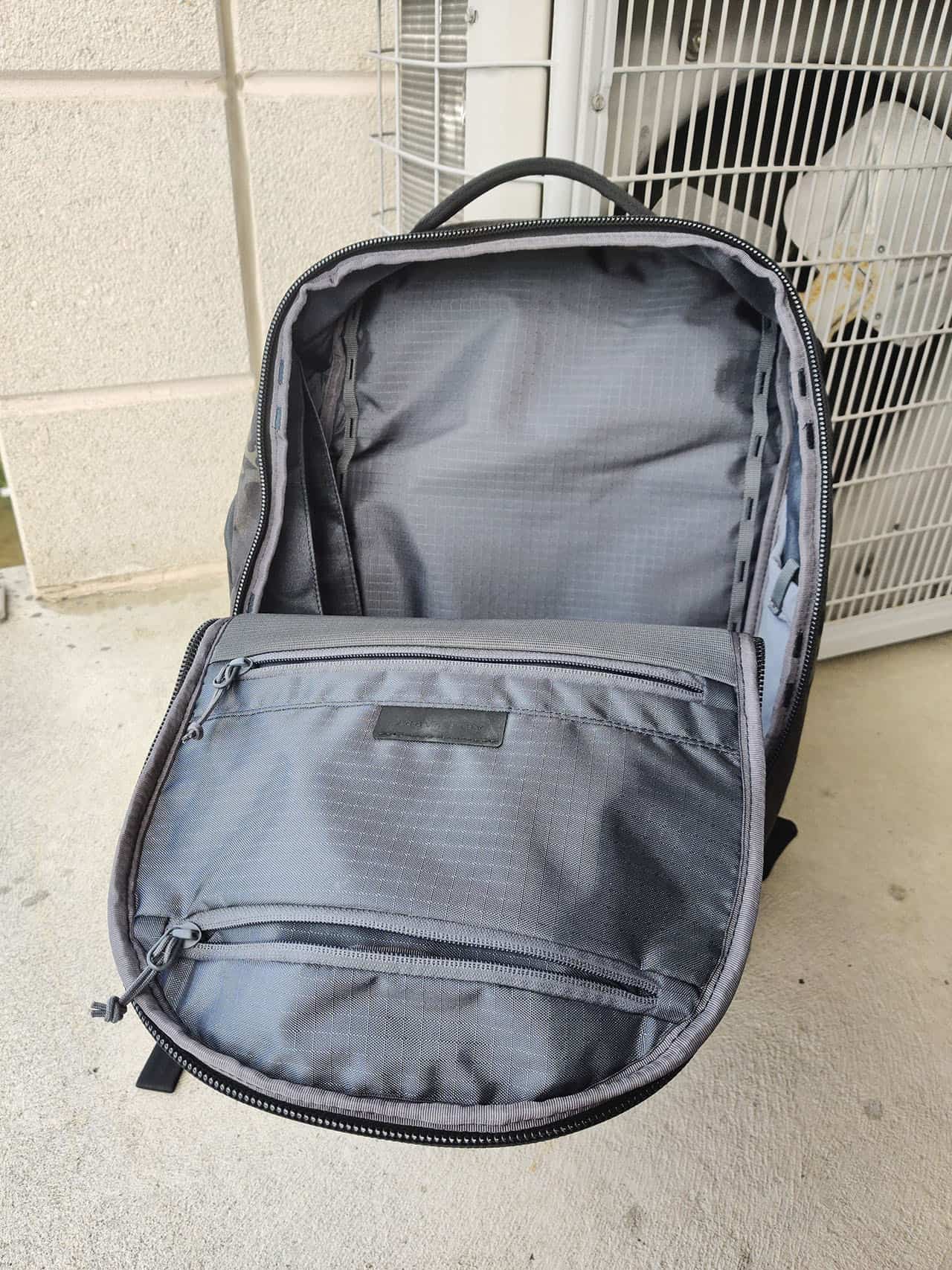 You can also place a water bottle inside this backpack without worrying about moisture soaking into the other compartments. Your tech and hydration needs are well-satisfied with this bag, and you wouldn't need to hand-carry your water bottle around!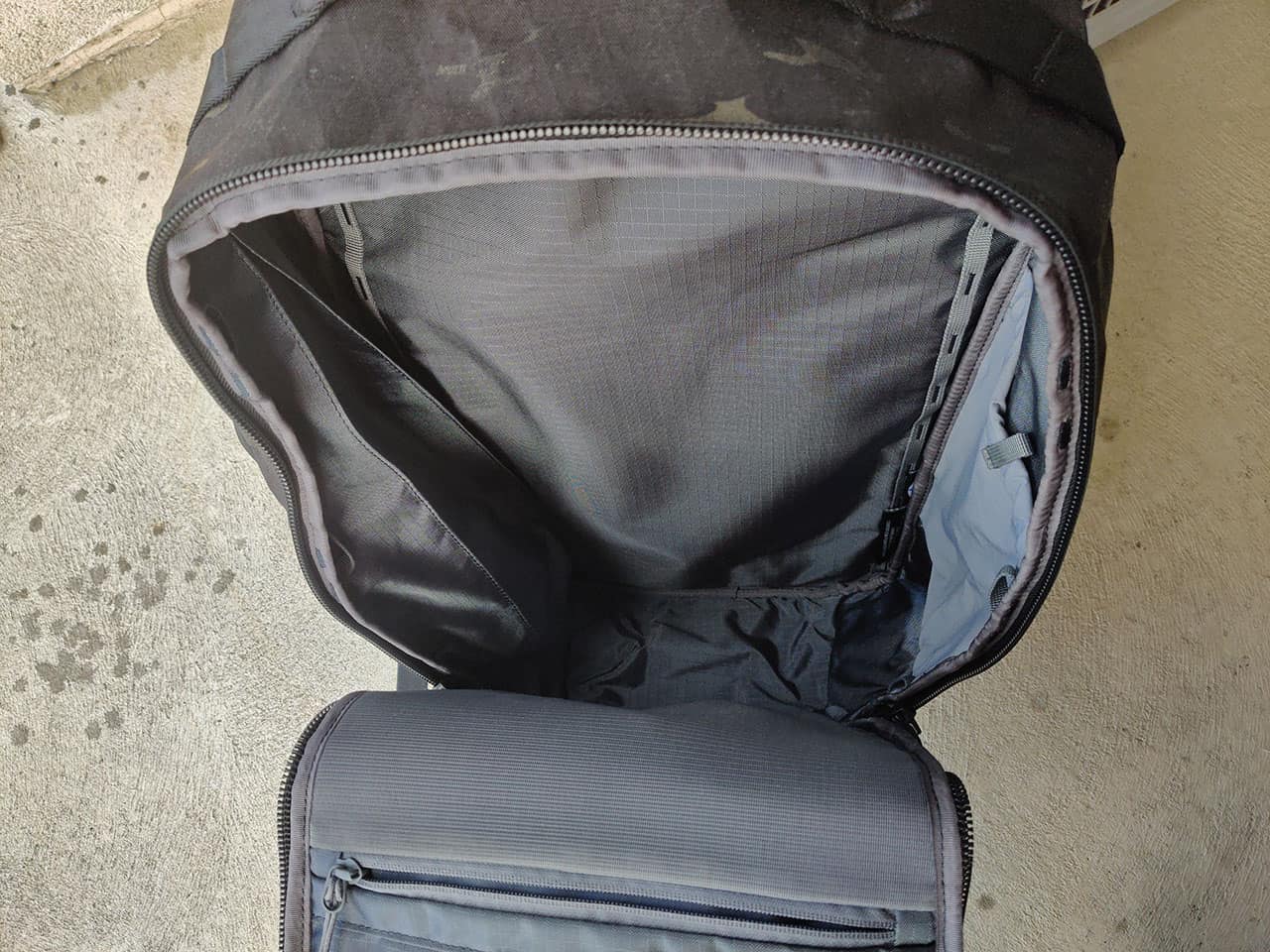 The main compartment can house a few day's worth of outfits when properly organized. Of course, there's a zipped and mesh compartment to keep your documents, like reports, separate from the rest of your stuff. A stretch side pocket gives extra room inside the main compartment, too.
The external pockets are also designed to reach in easily, even if the backpack is slung into your back. They're sleek and hidden; no one knows they're there. That's a bonus since you don't have to haul it upfront to get something from the pockets, and
It's sleek and durable.
The Able Carry Max Backpack's design is streamlined and does not look out of place on a beach and in an airport lounge. Its durable fabrics are waterproof and made to withstand heavy loads.
The grab handles are strong and can be easily accessed from the top of the side. This feature makes the bag easy to fit in small spaces like overhead compartments or even in front of your legs in a plane. There's even a luggage pass-through, so you can opt to stack it on top of your luggage when you want to.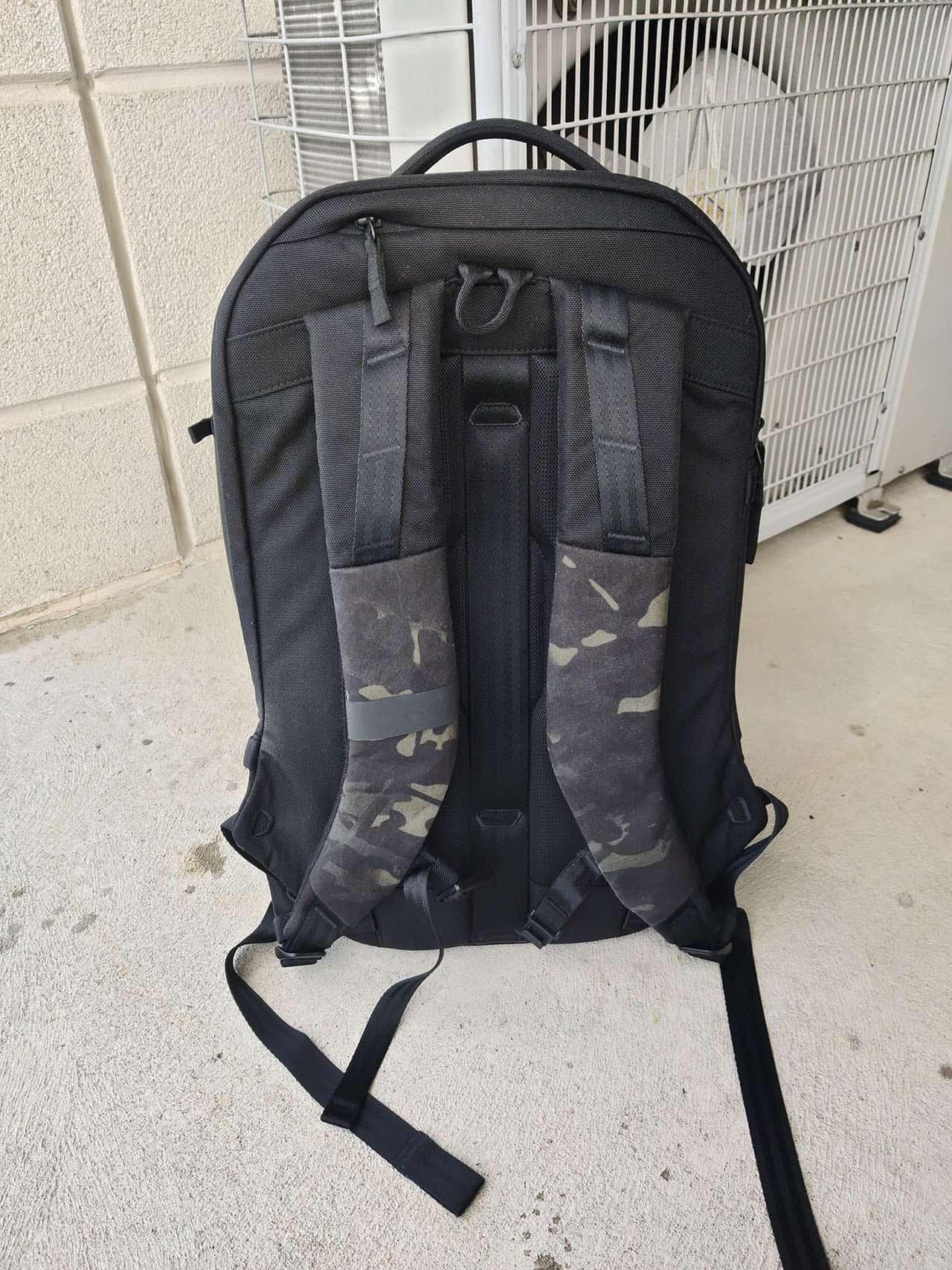 Padded shoulder straps provide comfort, and an air channel at the back helps lessen the heat when using the bag for extended periods. A magnetic chest strap reduces the strain of the bag to your body so that you can carry it comfortably for more extended periods. The reinforced seams make sure there won't be ripping happening anytime. Perfect for an on-the-go bag that houses all of your stuff!
The color choices aren't bad, either; the bag comes in deep forest green and sleek royal blue.
It's a good-sized backpack to bring anywhere.
The laptop compartment can accommodate as much as a 17″ inch wide device and still have room for more clothes, books, and shoes. If tech's not your thing, then it can amply contain your stuff enough for a weekend hike.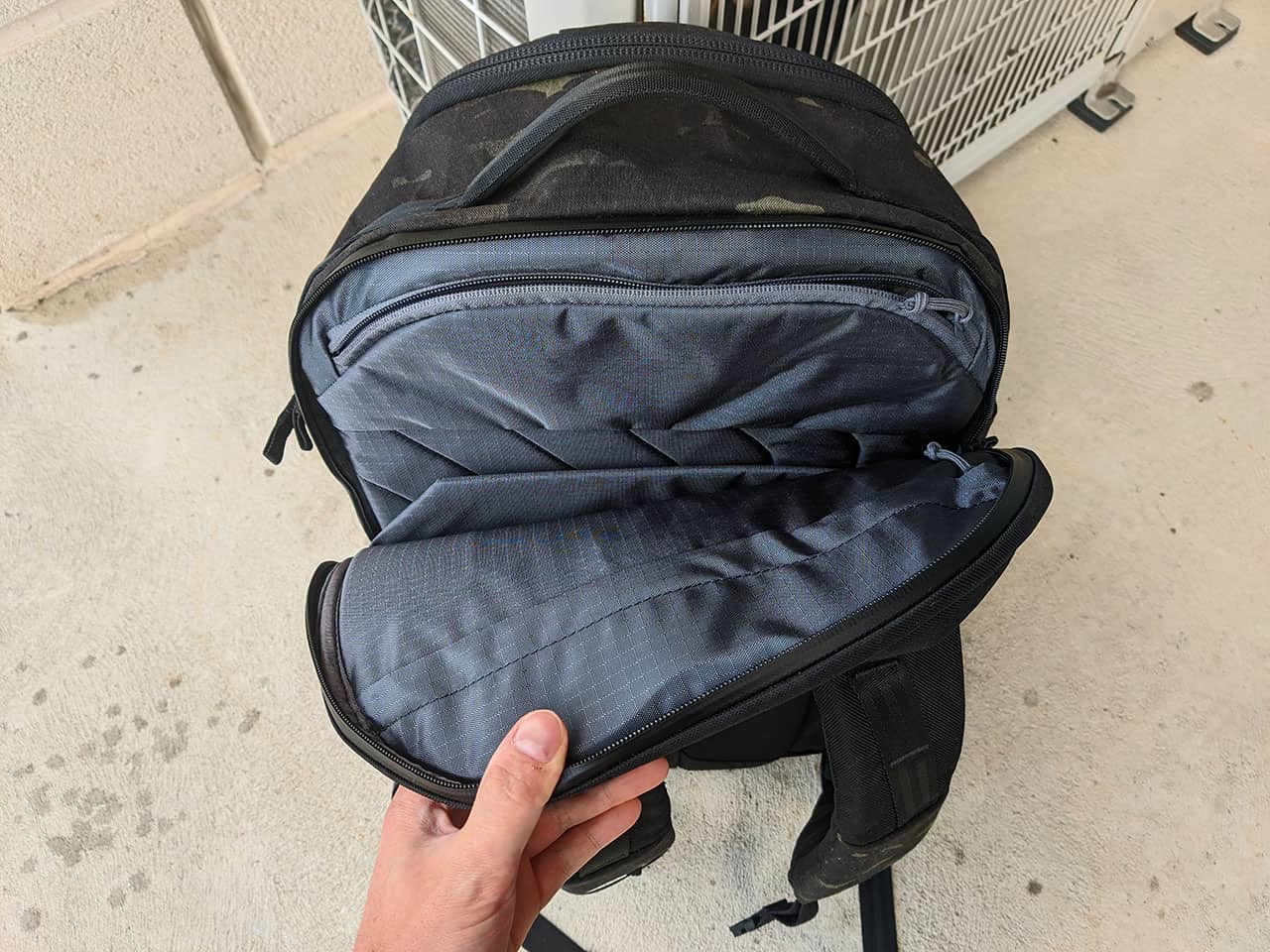 It's not overly big to look like hiking gear, yet it can hold your essentials and some more. It's well-structured so that even when empty, it does not look flopped out.
Our Final Take
The Able Carry Max Backpack is an excellent example of a lifestyle gear that meets convenience. There's almost nothing that you cannot love about this backpack.
Its features are a good match for its price point, as a well-made, suitable go-bag for different kinds of people. It's good for the constant traveler and the professional who likes his work equipment brought along with him safely and securely.