It's easy to get carried away when packing for a trip. Whether you prefer a quick weekend getaway or a long, relaxing vacation, chances are you've brought a little too much clothing in your suitcase a time or two. Not only is this simply unnecessary since some of the clothing won't be worn, but it's also adding extra weight and bulk to your baggage. If you've ever overpacked for a multi-city trip in particular, you probably know the struggle of having to lug your heavy bags around from place to place wishing you'd packed a lot less. Thankfully, there are ways to pare down your packing list so you can wear a number of different outfits by using pieces more than once. Here's what you need to know about packing less without having to repeat the same outfits while traveling.
The Plan and Pack Method
Even though it's kind of fun to throw all of your favorite things in a suitcase and hope for the best, the most efficient way to pack is by planning each of your days away from home. This means that all travel days, special occasions, activities and other events should be taken into account. For example, you'll need two to three pairs of men's swim trunks if you're going on a week-long beach vacation or a workout outfit and hiking shoes if you plan on hitting the trails during a weekend in the mountains. In addition to special items like these, be sure to pack items that mix well with each other. If you have four dinners planned during a five day trip, bring two outfits you can mix and match, which will allow you to only technically bring two outfits, though you'll really have four unique looks to choose from. The key here is to choose items based on cohesiveness, and the best way to do that is to go for monochromatic (like-colored) sets and muted or neutral colors. Once you have collected these versatile pieces, brainstorm outfits and pairings before putting them in your suitcase.
For more casual outfits and travel wear, keep it comfortable and simple. Shoes tend to take up the most space in duffles and suitcases, so try your best to only pack one or two pairs. If you'll be doing a lot of walking or sightseeing during your travels, use your sneakers or walking shoes as your travel shoes and pack a nicer pair and sandals in your suitcase to keep things light. For a beach vacation travel outfit, a comfy and breathable linen shirt can double as a travel shirt when it's not being worn with your stylish sustainable swimwear by the pool or on the beach.
While your home accessories collection might be impressively large, traveling simply isn't the best time to bring along a different watch, hat and belt for every day away from home. Think of your suitcase as a tiny version of your closet in which you only pack your most worn, comfortable and loved items that make you feel great every time you wear them. Unless it's something you bought especially for the trip, leave less-worn accessories at home and pack one or two hats, belts and shades for every few days you'll be traveling. This way, you'll be packing either brand new items you're excited to wear or things you know you already love to wear.
Accessories can also be a huge help with diversifying your outfits while traveling. Since the goal is to bring fewer garments that all go well with each other, you might want to spice things up with a few extras. Travel-friendly accessories that won't take up too much room in your suitcase include packable hats, lightweight jewelry and flexible belts.
Traveling Light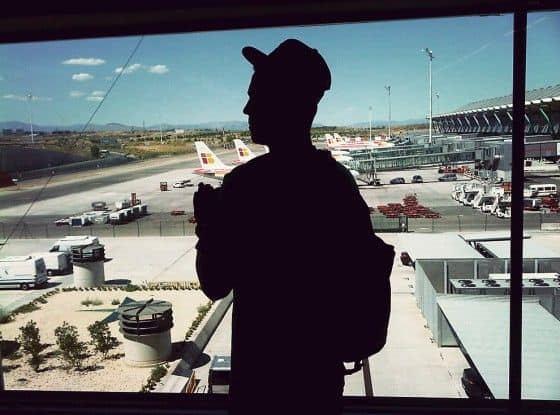 Though clothing tends to take up the most space in any suitcase, you can make more room for exactly what you need in smaller bags by minimizing your toiletries. Make use of less bulky products and bring travel-size products and tools when possible. It might not seem like a lot, but making a few switches in this section of your suitcase could mean the difference between a comfortably packed suitcase and one that's bursting at the seams.
Traveling light means something different to everyone. If you're used to overpacking and having absolutely everything you could ever need while traveling, you might start by making a few changes at a time. Make note of what you don't use or wear next time you travel and eliminate those items next time in addition to packing versatile outfits. Keep these ideas and tips in mind next time you're packing for a trip!