Do you remember when you were a kid, and you had to carry an obnoxiously heavy backpack everywhere you went? Now that I'm older, I carry backpacks way less than I used to, but they're still my preferred bag for when I'm out and about in the city on my downtime, or when I'm traveling. The folks over at EUME have created a backpack by the same name, and it's got built-in massagers, and honestly I don't know why it's taken this long to have a backpack that's sturdy, does what it needs to, and massages you while you're up at and it!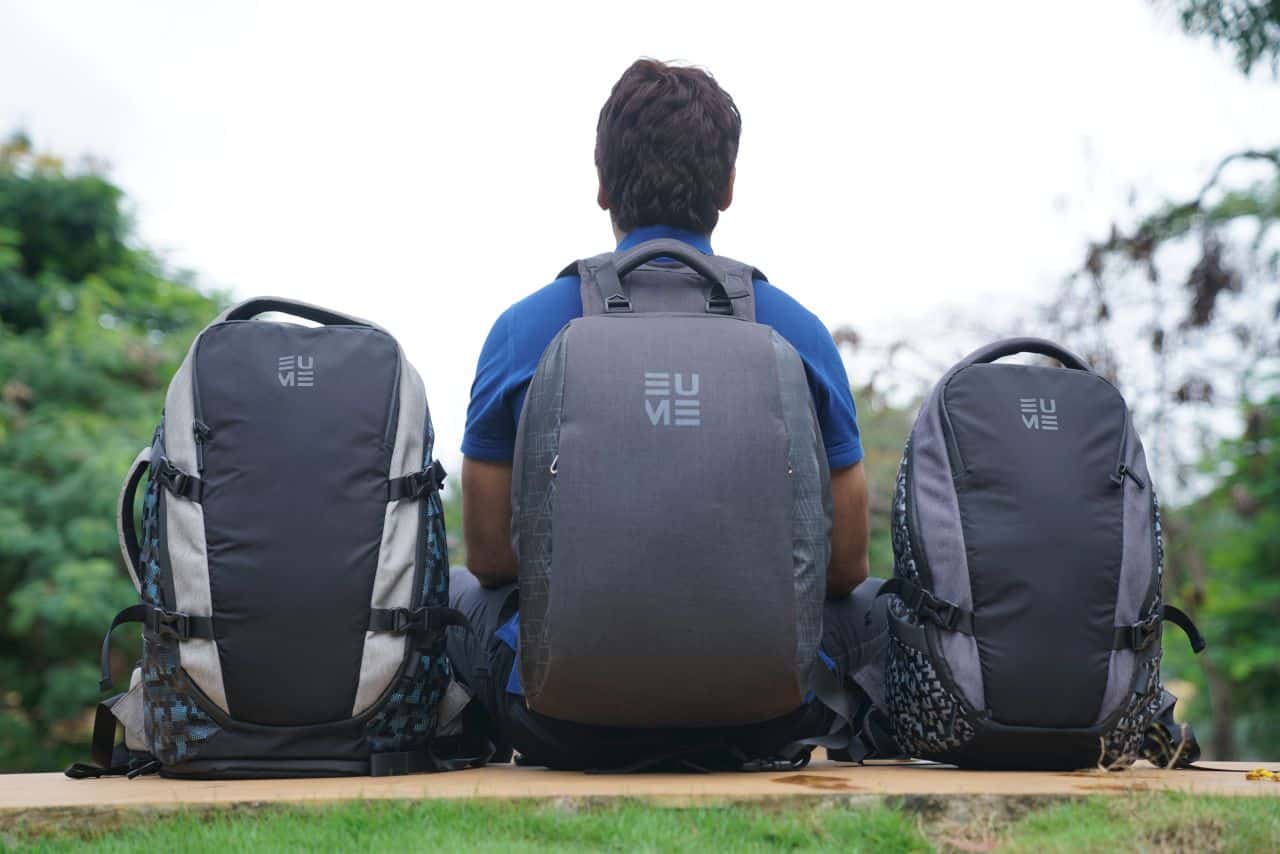 If you think about it, a backpack with a massager built into it makes a lot of sense. Millions of us are out and about in all sorts of weather on all sorts of terrain, and backpacks really do a number on our backs. The massagers helps encourage you to relax and feel good, stimulating blood flow and easing tension in your back and shoulders. Whether you're on your way to class or hiking a trail, you can activate the massager by pressing a button and controlling where you want the massager to target your back.
The EUME comes in three styles: the classic, the daily backpack that is a simpler design, or the traveler backpack for those of you who want to carry a bit more or anticipate taking this thing everywhere. The packs have been designed for optimal weight distribution and can be adjusted to fit people of any size and stature, perfect for both men and women. This is especially great for people who share backpacks with their friends or significant others, because the EUME is fully adjustable and is designed to prevent muscle strain no matter how tall you are.
The project is already more than funded, but if you'd like to back this project to get access to lots of perks and your very own EUME backpack, visit the Kickstarter here.