Dubai is a city in the United Arab Emirates, and it has been gaining popularity among tourists and residents because of its beautiful sights. One of the best things about Dubai is that it has a wide range of tourist attractions and is home to some leisure activities tourists can do to have a great time. One of the main attractions of Dubai is that it offers a great view of sunrise and sunset. This is famous for its extravagant nightlife, charming architecture, and vibrant culture.
1. At The Top, Burj Khalifa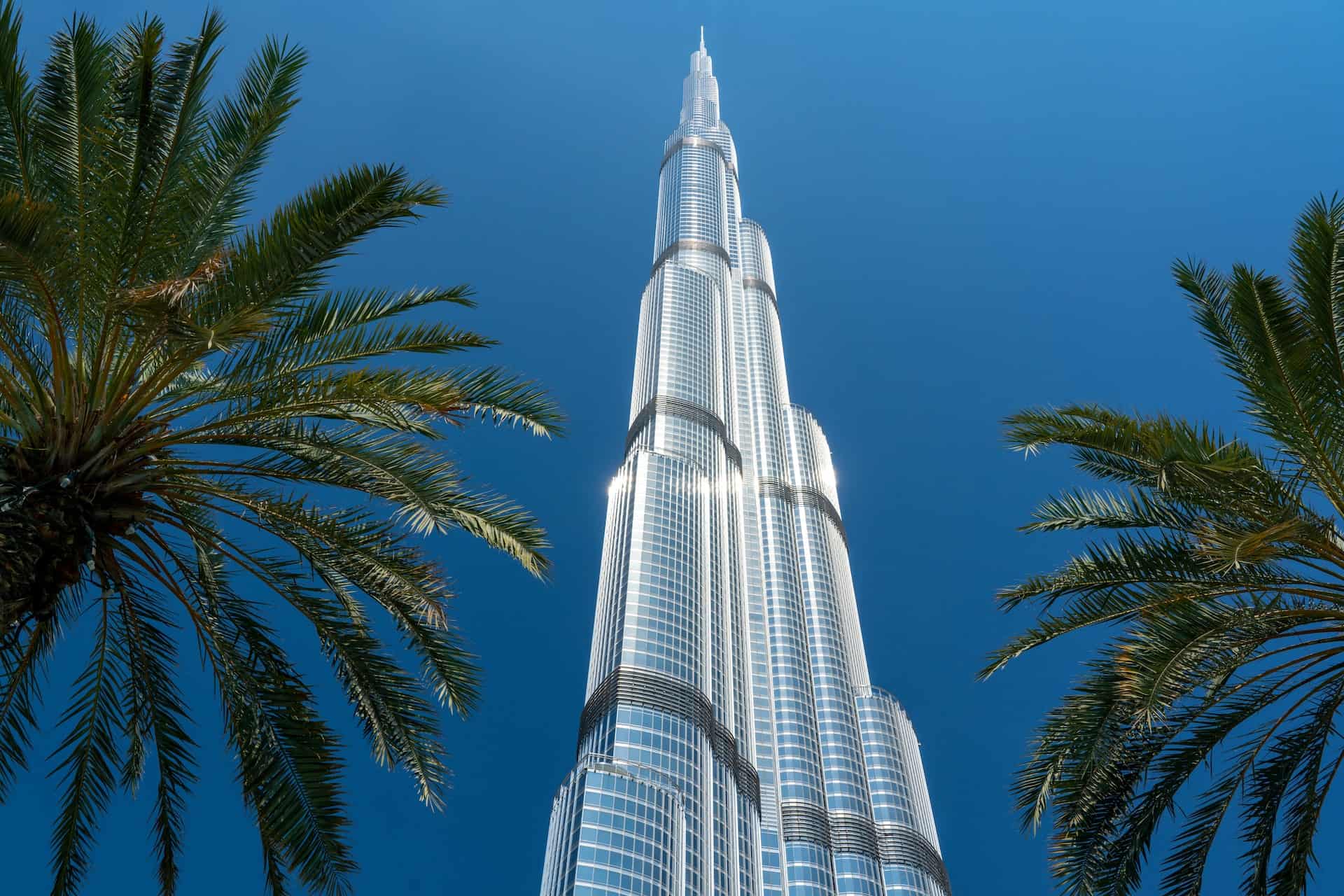 The Burj Khalifa is the most famous landmark in Dubai. It is also the tallest building in the world and the tallest structure ever built. The Burj Khalifa is a fantastic building that lets you glimpse the great Dubai city. The building also features several observation decks where you can get a complete view of the city and its surrounding areas at the top. You can choose from three observation decks to spend time observing the beautiful city as it presents spectacular views during sunrise, sunset, and nighttime.
2. On Hot Air Balloon Rides
Dubai is also home to various unique events and activities, one of which is hot air ballooning. Hot air balloons float in the sky above the desert, offering a stunning view of the city. You can go for a hot air balloon ride in Dubai to have a great time by seeing its amazing views. The sunrise view from a hot air balloon ride in Dubai is breathtaking, and you will surely enjoy it.
3. Madinat Jumeirah
This famous landmark in Dubai is Madinat Jumeirah which is known for its great beaches and incredible views. The place is a perfect destination to have fun and relax as it provides an opportunity for you to enjoy the view of sunrise and sunset. It has several cafes where you can sit back and relax while enjoying the stunning view of the city.
4. Deira Creek
Dubai Creek is a fantastic place to visit for its green environment, beautiful nature, and stunning views. The area is famous for having a variety of houses and villas that show the beauty and perfection of Dubai city. You can go to this place to enjoy the view of sunset and sunrise and the green environment.
5. Palm Jumeirah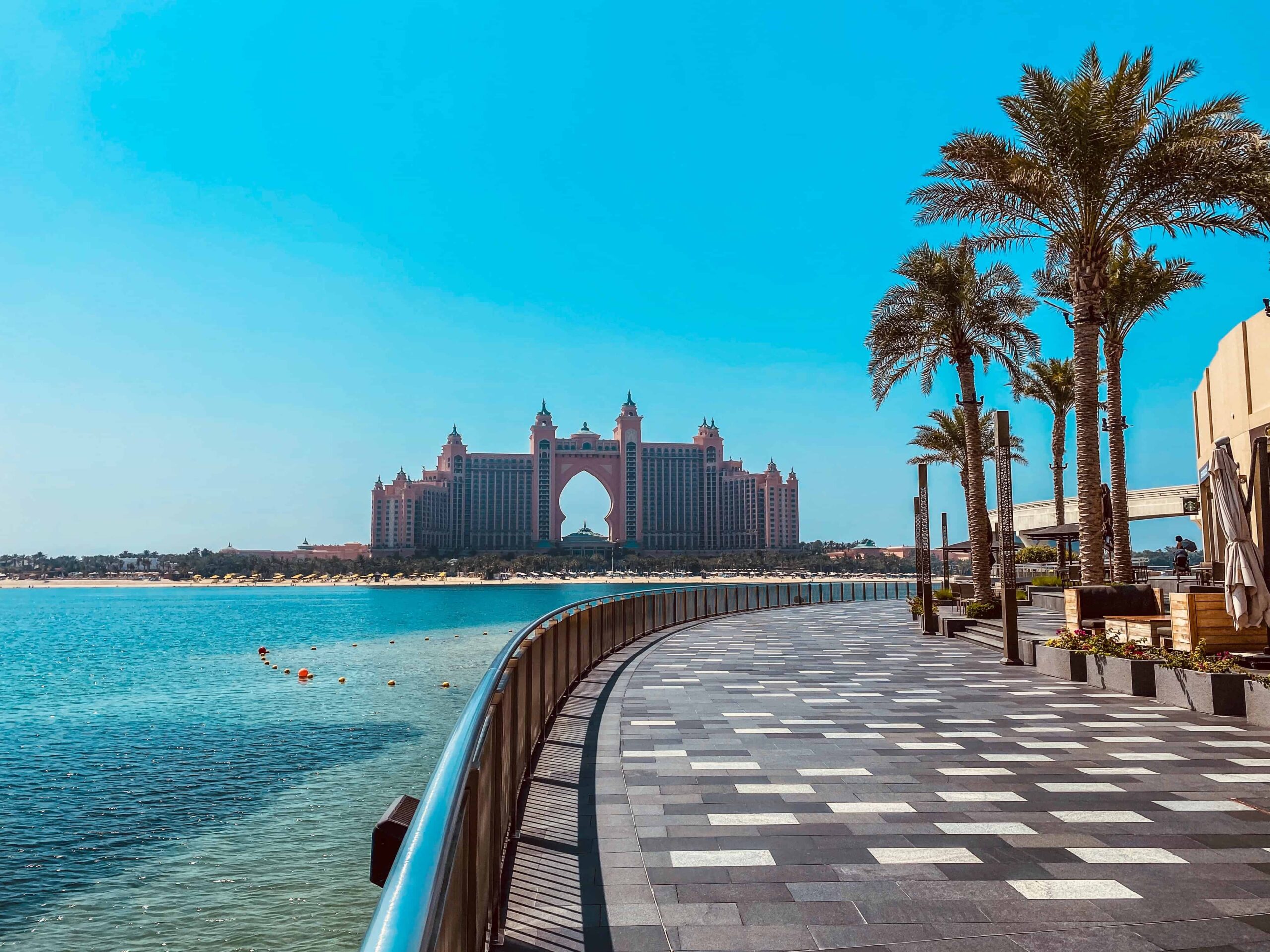 This is another excellent place in Dubai, famous for its desert and the fantastic beach. The beach at Palm Jumeirah offers you a wide variety of restaurants from where you can have a delightful time. The beach is filled with people who want a stunning sunrise and sunset view.
6. Al Jadaf
Al Jadaf is a prominent place in Dubai that is home to several leisure activities such as organic farms, olive oil plantations, public parks, and running tracks. It also has a wide selection of restaurants where you can have a great time while enjoying the view of sunrise and sunset in Dubai.
7. While Enjoying Deserts Safaris in Dubai
Dubai has a beautiful selection of incredible desserts which can be enjoyed while enjoying the sunrise and sunset. You can go on desert safaris in Dubai to have a great time by observing the fantastic sunset and sunrise, as it allows you to see several sites in Dubai all at once. You will love the experience of seeing the country from the view of these beautiful deserts.
8. Kite Beach
Dubai is home to the world's most popular beach, known as Kite Beach. The beach offers beautiful and unique views of the Kite flying in the sky during sunset and sunrise. You can go to this beach to enjoy a great time while watching one of the most spectacular scenes of Dubai.
Dubai offers you a wide variety of tourist attractions and leisure activities that can be enjoyed by making your trip to this city exciting. India to Dubai Flight Tickets also makes your trip to Dubai more exciting as they have a massive number of tourist destinations that you will never get tired of exploring. The sunrise view from Dubai provides various breathtaking scenes, leaving you in awe of their beauty.