When you buy a new home, it is likely to come with paint colors, fixtures, and finishes that suit the previous owners, so it's imperative that you put a personal stamp onto the space. Read on for seven projects you could take on to make the new space feel like home.
1. Painting
One of the most cost-effective and easy ways to give your home a complete personalized feel is by adding a fresh coat of paint onto your living space. You could choose a different color combination that matches your personal preference. Visualize your dream home and add exciting colors for your home exterior to boost the house's curb appeal.
If you bought a house that has been freshly painted, consider injecting color to the front door, the shutters, and the fences to give the home a personal touch. For other rooms in the house, you could have the respective inhabitants choose colors that reflect their style. However, ensure that the colors match the room's purpose. For instance, bedrooms should reflect a restful sanctuary while the living areas bring an energizing and warm feel.
A complete home paint job can be time-consuming, which is why you should consider hiring professional contractors from Paysons Painting to handle the work for you.
2. Hang personal photos
The easiest way to own a home and give it a personal touch is by displaying your favorite photos on the walls. You could use removable picture hangings instead of nails if you are concerned about damaging the walls.
3.   Upgrade the kitchen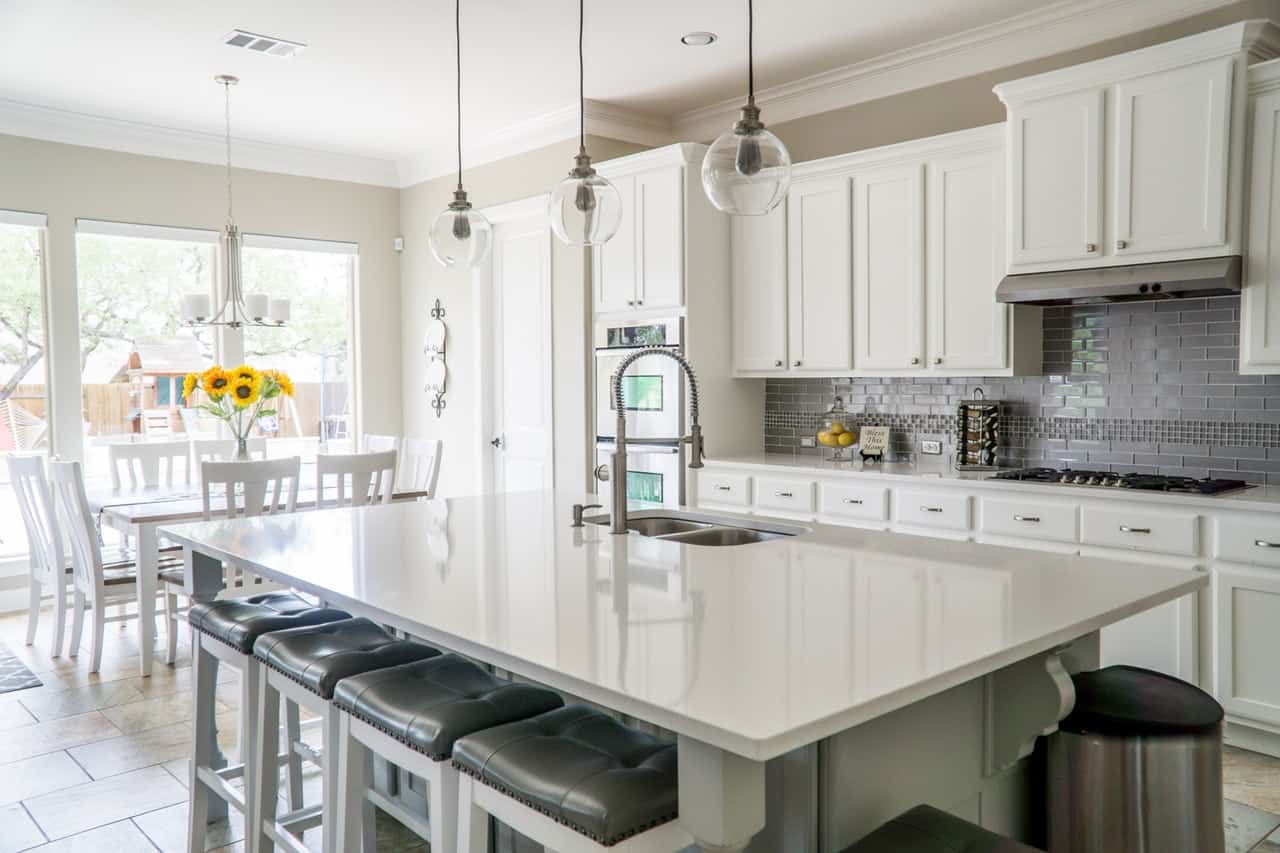 Apart from making the kitchen more functional, you need to reflect your personal style. You could add a fresh coat of paint to the kitchen walls and cabinets to make them more appealing. If your kitchen faucet is old, you could consider replacing it with a newer and sleeker model. However, ensure that your faucet complements the drawer pulls and cabinet hardware, or switch them too. You could also upgrade to granite or marble countertops and choose kitchen appliances that meet your family's needs and current lifestyle.
4. Swap the lighting
Consider swapping outdated and boring lighting fixtures for stylish lights. You could also inspect the living space for an area to fix an overhead light fixture if you do not have one already. Consider adding LED bulbs to your living space to make the home more energy-efficient.
5. Add storage space
Create more storage space depending on the size and your family's needs. Inspect your house to determine where you could add cabinetry, shelves, and storage systems to your closets, especially if you have limited space
6. Add flowers
You do not have to wait for a special occasion to treat yourself to a nice bouquet. Purchase a lovely floral arrangement from your local grocery store now and then and place it on your kitchen table. Flowers make your home smell good and are instant mood boosters. Alternatively, invest in potted plants for a longer-lasting option.
7. Deep clean the home
If you recently bought a new home, consider deep cleaning it from top to bottom. Be sure to use great-smelling detergents and products. This gives your home a familiar smell, and the house begins to feel like home.
Endnote
If you want to add a personal touch to your new living space, consider investing in the above projects to make your new room feel like home.