You've worked hard throughout your entire career to be able to afford the finer things in life. Now it's time to reap the ultimate rewards by renting or owning a luxury apartment in your neighborhood. Depending on where you live, you may not be able to find the luxury flat you've always desired, so you may have to move to another community in the vicinity of your place of business or employment.
Obviously, you want your luxurious living experience to be as stress-free as it can possibly be. With that in mind, we recommend paying attention to the luxury living tips we're about to share with you today. We believe that if you follow our guidance your luxury living experience will go a heck of a lot smoother than it might otherwise.
Tip #1: Become Friends with Your Landlord
More often than not, people have a tendency to ignore their landlord unless they have a problem. At this point, your landlord isn't necessarily going to bend over backwards to help you if you don't have a good relationship with this person. So, instead of ignoring your landlord altogether, you should go out of your way to become friends with them.
This obviously has many benefits. For starters, you may be new to the building and you might not have any friends there. Finding somebody to talk to is certainly going to be a good thing.
Second, your landlord will go out of his or her way to help you if you're ever in need of their expert assistance. Maybe your plumbing is on the fritz and you need the landlord to fix it. If you're their friend, you can bet they'd be willing to help you as fast as they can.
As you can see, making friends with your landlord certainly has its advantages. You'll get special treatment, they'll help you quickly during your time of need, and you'll form a lasting relationship with a nice person in your building. This sounds like a win-win scenario.
Tip #2: Find the Ideal Luxury Apartment to Meet Your Needs
If you're convinced luxury living is the way to go, it's time to find the ideal luxury apartment to meet your needs. You aren't required to commit to the first luxury apartment you stumble upon. In fact, this doesn't sound like a good idea at all.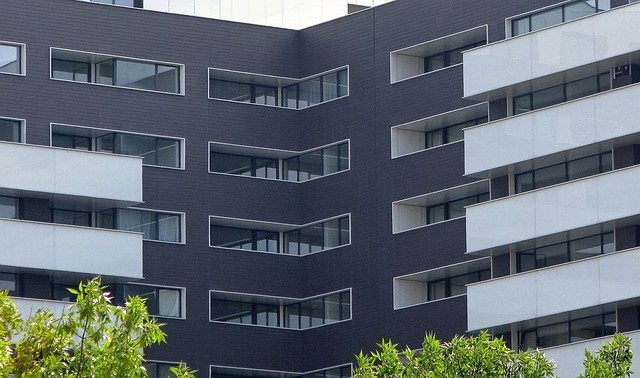 On the other hand, you should focus on the different luxury apartment options in the community you plan to move to. Look at the various amenities these luxury living spaces have to offer and see if the options meet your needs, wants, and desires.
As an example, let's say you've always wanted to live in a luxury apartment building with a heated pool on the roof. Obviously, you should avoid moving into a building that doesn't offer this amenity. Other deal breaker amenities might include fitness centers, restaurants and grocery stores on premises, dog parks, fire pits on the roof, valet parking, private lounge and media rooms, and so much more.
If you're running out on sources, browse for luxury apartments online and discover a luxury living facility with some truly amazing amenities.
Tip #3: Fix up the Place to Make It Feel like Home
When you first move into your luxury apartment, it might not feel like home. So begin making the necessary changes to fix it up to your liking. Paint the apartment if that will help, add new rugs and furniture, and do anything else to make this luxury living space all your own.
Conclusion
Please use these three tips to begin living the good life in your brand-new luxury apartment.