The Audi R8 has been quite a popular sports car for the German automaker, over its short life, the R8 has received minor updates and is even offered with a V10 engine. Now Audi has unveiled an all-new R8, which in typical Audi fashion is more of an evolution of the design than a full-blown new looking car.
The 2016 Audi R8 will be offered with only the V10 engine, at least at launch. The 5.2 liter V10 will produce 540 horsepower and 398 pound-feet of torque in the standard R8. The R8 Plus, powered by the same engine, will have its output increased to 610 HP and 413 lb-ft of torque. Power is sent to all four wheels via a 7-speed S-Tronic automatic transmission, the manual is no more. The standard R8 sprints to 62 mph (100 km/h) 3.5 seconds while the R8 Plus does it in 3.2 seconds, with top speeds of 201 mph and 205 mph respectively.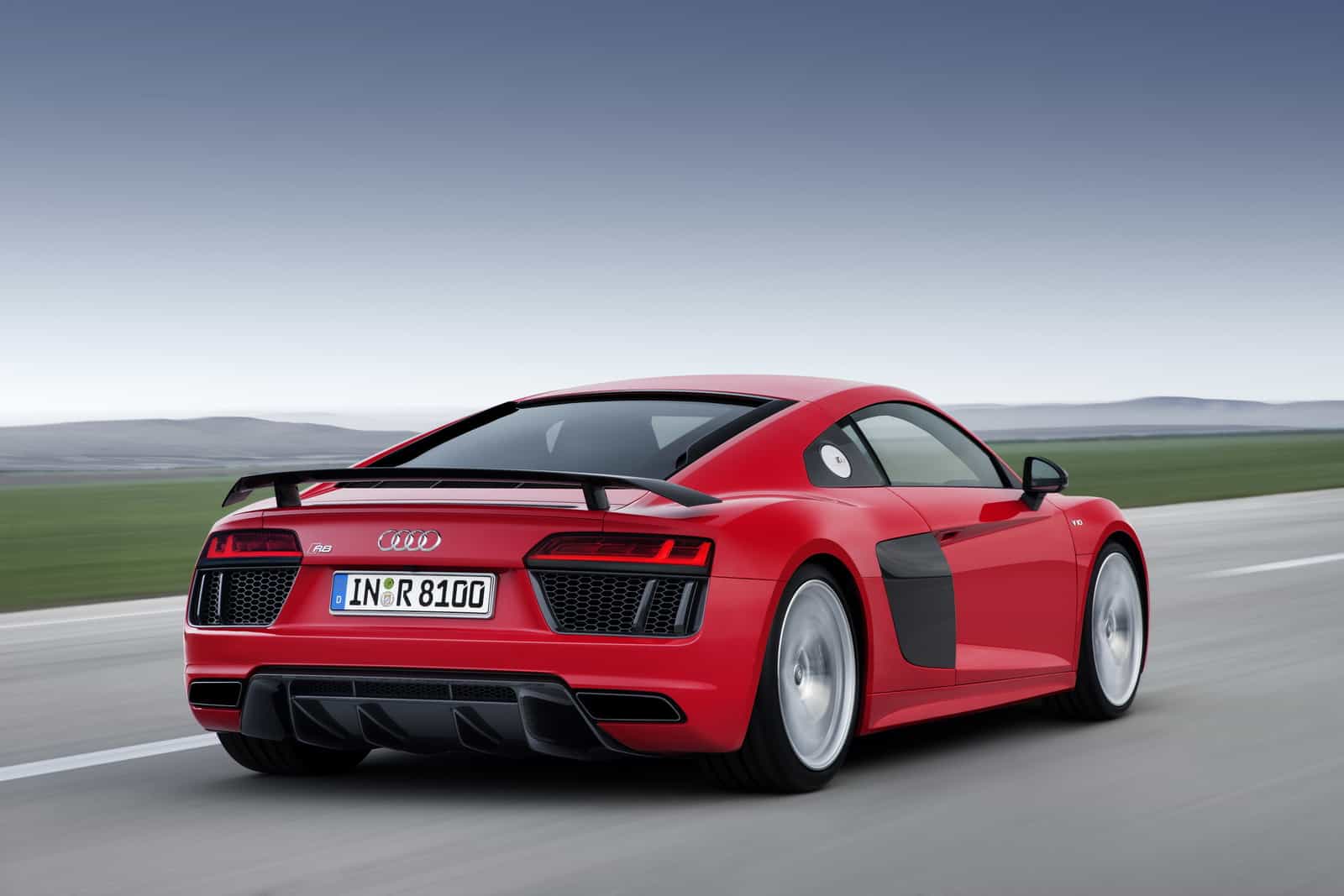 The exterior of the new R8 looks similar to the previous generation car, the exception is the use of a lot of straight lines instead of rounded lines. This is most evident in the front of the car; you won't mistake this for car for anything other than an R8. The interior is new, it's pretty clean looking and I like it. There aren't too many buttons and I don't see a touchscreen for navigation etc in the center console, I'm assuming all the data is displayed and controlled from the screen behind the steering wheel.
The 2016 Audi R8 and R8 Plus will be showcased at the 2015 Geneva Motor Show.