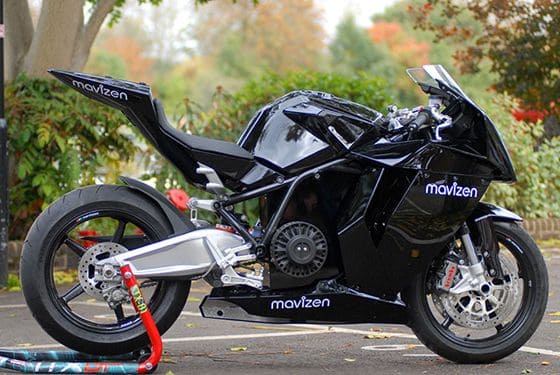 The Mavizen TTX02 is the world's first zero-emission electric bike built by Azhar Hussain.  The TTX02 is built to race in the 2010 TTXGP, which is a race series that features zero emission motorcycles.
The Mavizen TTX02 is built on a chassis from the KTM RC8 and features components such as WP suspension, high performance Brembo brakes, cast aluminum wheels and sexy body work.
The bike is powered by two Agni 95 electric motors, producing 30 continuous horsepower (22.5 kilowatts) and 48.2 max horsepower (36 kilowatts).  The engines are powered by a lithium-ion battery pack and the bike weighs about 352 pounds (160 kilograms).
At first glance, the Mavizen TTX02 looks like a normal sport bike but upon close inspection of the fairings, you notice the presence of a large empty space where the normal combustion engine used to be housed.  Behind the fairings there are two big round motors mounted on each side.  If they ever make this into a production bike, the empty space can be used as storage space, maybe?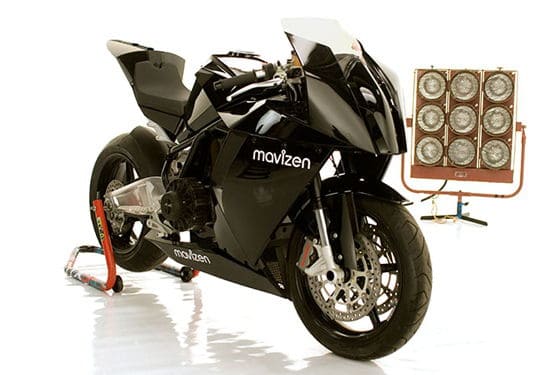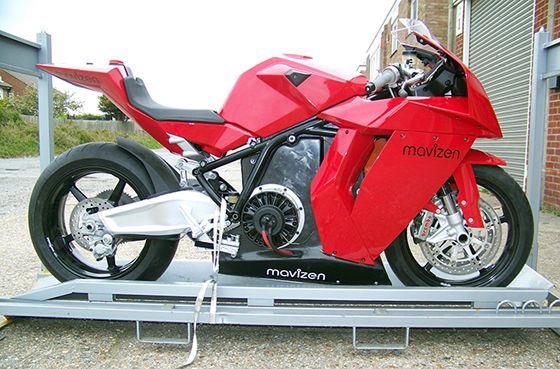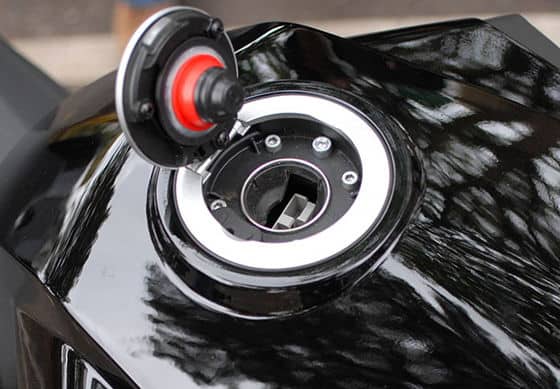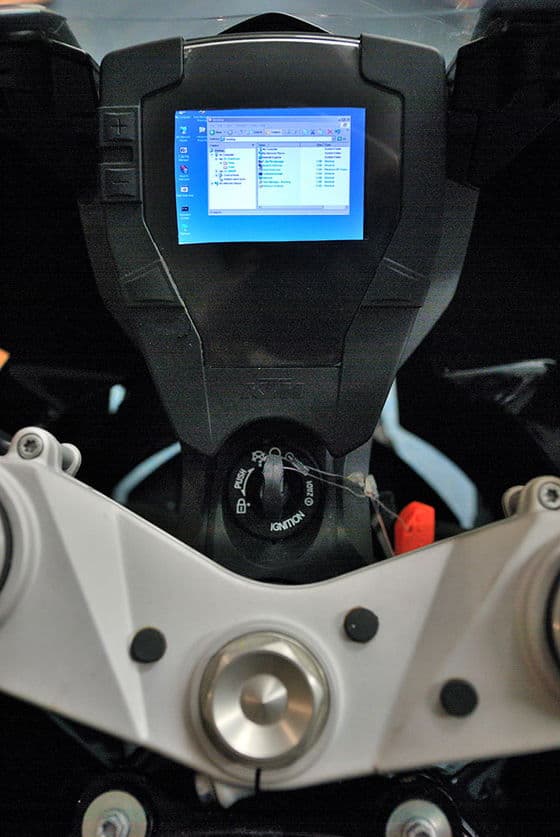 [Pictures Source:  Wired.com]