Here at Unfinished Man, we like all types of vehicles. Whether it has six wheels like this Mercedes-Benz or two-wheels like many of the motorcycles we've written about over the years. Growing up, the family would never allow me to own a motorbike and now, it's the same story from the wife. Oh well, what can you do? If you answered nothing, you're wrong. Nothing is not the answer because there is always a solution. My compromise is to meet half way and get a three-wheel vehicle.
Sure, it's not a true motorcycle experience but you still get the benefits such as quick acceleration, more freedom, improved safety, and great performance handling. And you don't ever have to worry about dropping your bike! Not only that but some insurance providers might even charge you less. Express Insurance, for example, understands that every bike is different and provides tailored insurance to suit your individual needs. And if you're lucky, your State or Province might even let you ride without needing a motorcycle license.
So what are a few realistic options out there when it comes to three-wheel vehicles in the motorcycle world?
BRP Can-Am Spyder Roadster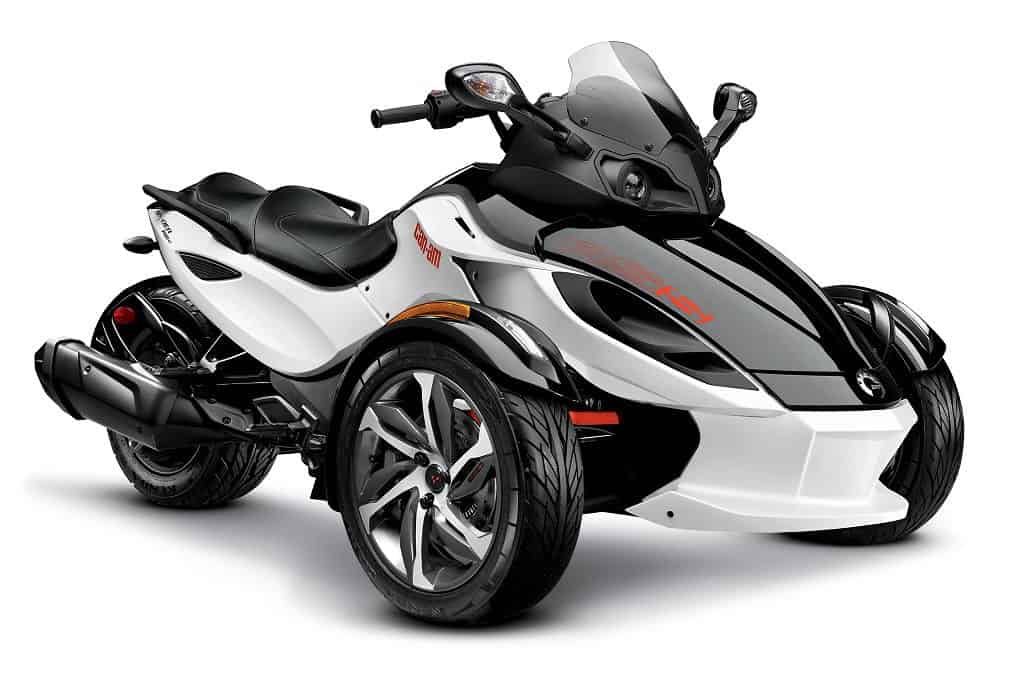 The first one that I'd legitimately consider buying if I could afford a fun vehicle would be the Can-Am Spyder. The Can-Am Spyder is attractive, still manages to look sporty, is quite customizable, and is fast and nimble enough to tackle those curvy routes in my neck of the woods. I like the Can-Am Spyder because there are at least three models to choose from. You get the base sport model, Spyder RS, which starts at $16,899 and you can get into the Spyder RS-S which starts at $20,299. Of course, with accessories and all the extras, you can add a few thousand more to the price. The RS series features 998cc motor producing 100 horsepower and 80 lb-ft of torque. Might not be as fast as the sports bikes but still fast enough to keep things exciting.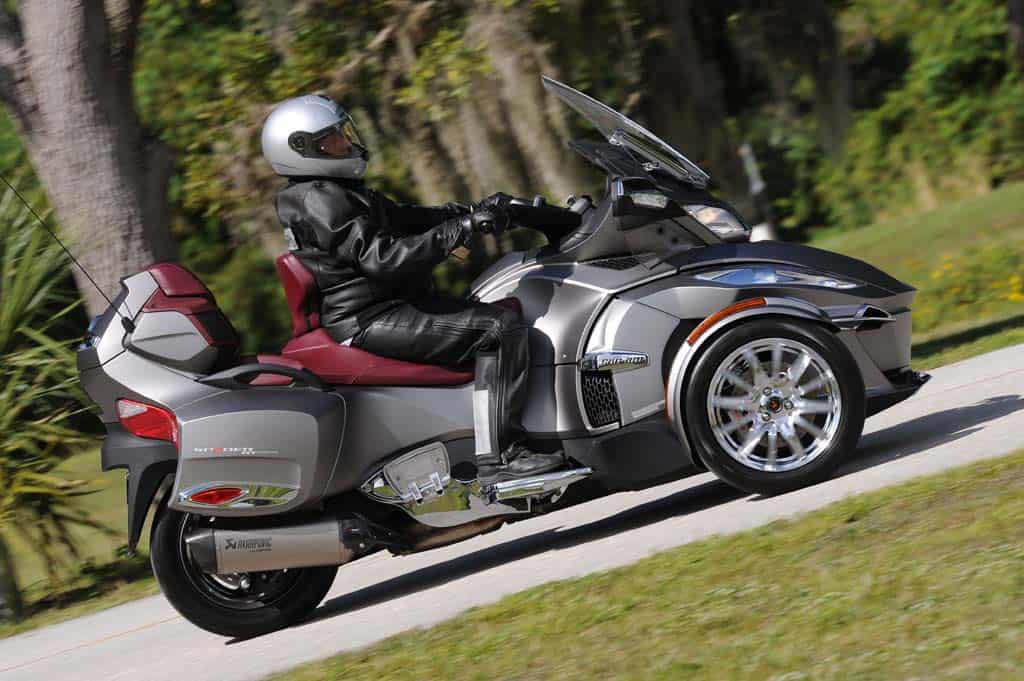 While the RS model is your everyday model, the Spyder ST is street savvy yet the one you want to bring along on the road trips. The Spyder ST starts at $21,099, the ST-S at $22,549, and ST Limited starts at $27,449. These vehicles are not cheap by any means but still quite sought after. Like the RS, the ST also features the Rotax 998cc V-Twin motor producing the same amount of power. The ST is a bit bigger, more suited towards longer rides, and has more "cargo" space.
And the final Can-Am Spyder is the RT model starting at $25,499, the RT-S starting at $29,349, and RT Limited starting at $33,799. The RT series comes with a bigger engine, the Rotax 1330 ACE in-line 3-cylinders, producing 115 horsepower and 96 lb-ft of torque. This top range model also features an all-new 6-speed transmission not found on the other two models. The exterior is also different from the other models as you can see from the headlights. The Can-Am Spyder RT is a touring model and features 41 gallons of storage capacity. If you want to do a nice road trip across North America, something like the Spyder RT is exactly what you need and with so many accessory options, you'll be very comfortable the entire trip.
Harley Davidson Tri Glide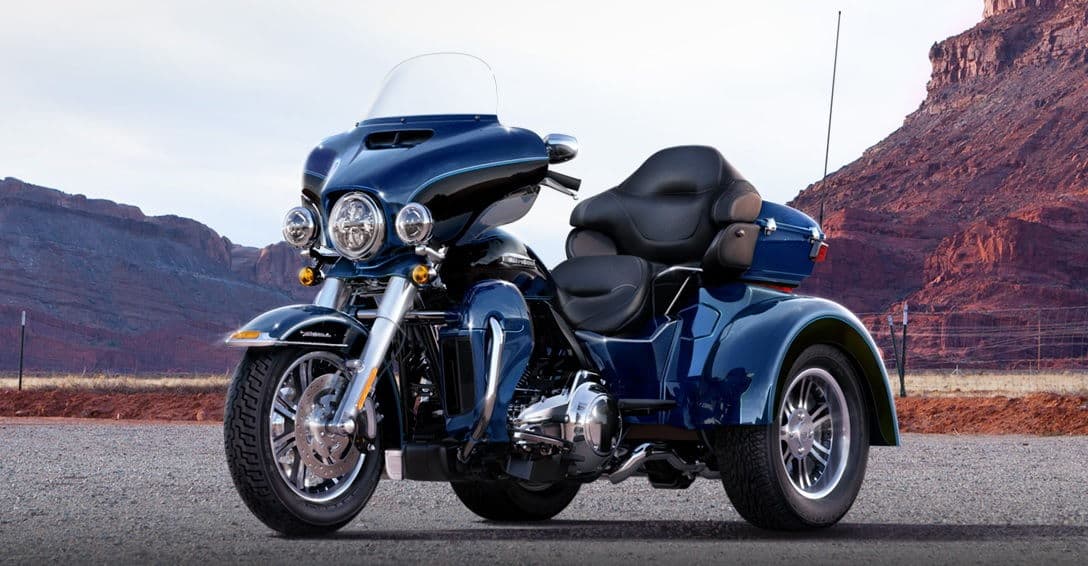 Okay, I would probably never consider a Harley Davidson. The V-Rod is a pretty sweet looking vehicle but I've never really been a fan of their bikes. But since we're talking about three-wheel vehicles, Harley Davidson does have a vehicle available. The Harley Davidson Tri Glide, available since 2009, is a potential option as three-wheel motorcycle. I see the Tri Glide as a vehicle for someone who is in their 40's or older while the Can-Am Spyder might attract the younger crowd. At least that's the way I perceive it to be.
The Tri Glide was actually introduced to Japan this year and is targeting those who have cars and are unable to ride a motorcycle. In Japan, a trike is classified as a car, which means you don't need a motorcycle license to operate the Harley Davidson Tri Glide. Not only that, but Tri Glide riders in Japan don't have to wear helmets while riding (not recommended).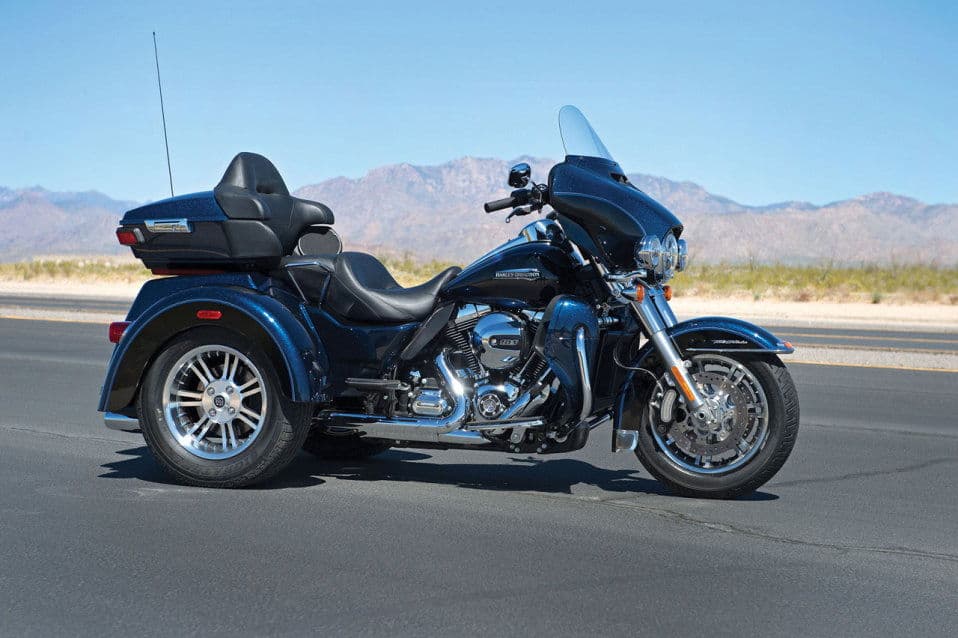 The Tri Glide features a 1690cc overhead valve V-Twin engine producing 70 horsepower. Although the Harley Davidson has a very classic look about it, it's surprisingly jam packed with high-tech gadgetry. The infotainment system features an improved Boom Box 6.5GT Radio, 5.25-inch front and rear speakers, new 6.5-inch touch screen with navigation, voice recognition, Bluetooth, and a USB port. The Harley Davidson Tri Glide starts at $40,779 but can quickly add up depending on the paint scheme and options you choose.
If you don't like these two options, you could always try the Campagna Motors T-Rex but that will set you back $60,000 or so. Although not as exciting as a motorcycle, a trike still has lots of fun to offer and an option you should consider.