Walking through a store today, I saw that the Christmas trees are already out. If you're anything like me, you perceive this is a full scale assault on summer- a blatant kick in the junk to the month or two of warm evenings and cool drinks that we still have ahead of us. I refuse to look ahead to fall and winter when there are still at least four perfectly good weeks of sunshine and balmy nights which provide the perfect backdrop for an alcoholic drink or three. To ensure you have all the potables you'll need for your last summer hurrah and a place to drink where you won't get frostbite or turned out at last call, we've got some tips for creating a home bar that will complete your man cave.
Create a Home Bar for Your Man Cave – An Excuse to Drink and Look Like a Boss
You could certainly go out and buy premade bars, but before you drop the cash on a home bar, check Craigslist or consider building your own. Sadly, many men who have crowned their man cave with a beautiful home bar will be selling it as they move forward into family life. While they mourn for the loss of their well loved watering hole, you will rejoice at welcoming a new friend into your home at a reduced price… it's the circle of life.  Building your own home bar will often save you a ton of cash (if it doesn't collapse and spontaneously combust) and means that you can fit your space with a customized look. If you're not a handyman or can't fit an eight-foot long curving, marble topped home bar masterpiece into your bachelor pad, consider hacking some existing furniture to create a wet bar or a small, functional space up against a wall. Sandwiching a mini-fridge between some shelving units, adding a butcher block top, and working it out with a can of stain will create a dedicated place to stash your booze and display your bottles. You can even install a keg behind a cabinet door, if you think you'll actually need a keg on a regular basis. (We know you think you will, but wasted beer is a sad, sad thing.)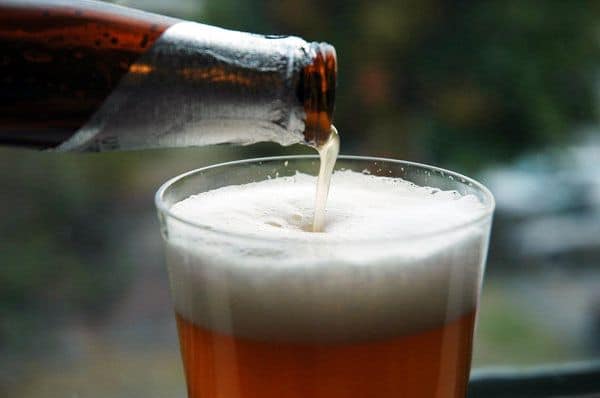 So- you have the perfect space for you and all your friends (with consideration for your lovely female companions,) and you're ready to stock up. While it may seem that filling your home bar with lukewarm cans of PBR and ten bottles of scotch will do, the time will come when you'll be entertaining, or you'll decide you want to branch out, so put on your big boy pants and enjoy a foray into the magical world of alcohol.
Basic Alcohol Selections: Any basic home bar should start off with beer, a bottle of red and white wine and select spirits- if you need help with this one, we've written about it a lot. We're a bunch of lushes, okay?! When it comes to beer, it's your bar- stock up with what you like. However, there's no harm in grabbing a sampler pack or two to make sure that you have a variety on hand for friends or for when you get drunk enough to dare to try something new and terrifying. Local breweries often release seasonal samplers so you can have something to suit the current weather and food selections, and it's a great way to discover a new love. When selecting which liquors to buy, it is important to factor in your personal taste- but in the spirit of creating an enviable (and party starting) home bar, think about what your guests would enjoy. A wise move is to select one or two alcohols that are popular and lack a distinct taste so they can seamlessly be incorporated into a wide range of cocktails, and round out your selection with your favorites. Great choices to start off with are vodka, gin or rum, and a brown spirit like bourbon or another kind of whiskey. If you want to save money but feature a varied drink menu, buy different mixers as they are cheaper than alcohol.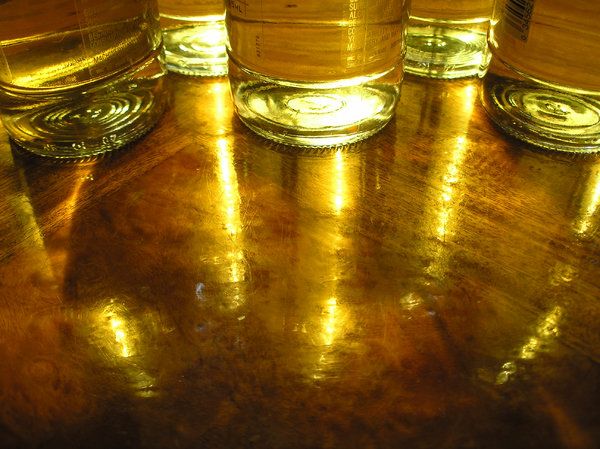 Add-on Alcohol Selections: A smart fourth liquor to have stocked is tequila – because it's safe to say we all know that things really start going down when you add tequila to a party. A cold margarita is the perfect end to a long hot day, and if you're really hankering for everyone to get naked so you can misplace seven hours and spend the next morning cleaning vomit off your ceiling, keep the shot glasses handy. Choose at least one flavored, sweet liqueur like amaretto, triple sec, Irish Cream or Kahlua- they're the best way to kick up a coffee drink, and the perfect gentlemanly offering for a lady guest. Whether you want to display bottles openly or hide away your precious components is up to you and the design of your home bar. While a well stocked home bar is a thing of beauty, try not to line every wall of your man cave with grain alcohol and plastic bottles.
Basic Equipment: Splurge on a quality, metal shaker with a strainer as well a similar mixing tin – this is not only essential to many drinks, but it will make you feel and look pretty suave as you whip up the drink; we personally love the sleek look of the shakers from Brookstone. If you have the space- and the inclination- a blender is a good thing to keep on hand so you can make shakes by day and the aforementioned margaritas by night. Other helpful toys include a bottle opener, paring knife, snazzy stirrers, a cutting board, and a towel. Keep a wide variety of cups and glassware handy (Ikea and Walmart are godsends for this- they sell pre-packed sets of purposeful glasses for cheap.) You'll get very good, very quickly at gauging whether your companions would appreciate fine glasses or if they are safer with plastic cups.
Splurge Equipment: Depending on your ambition level as an amateur mixologist, measuring tools and jiggers will help you fine-tune many recipes. There are plenty of fun gizmos and gadgets that will help add personality to your space and panache to your drinks. Pinnacle Promotions offers promotional glassware like pint glasses, shot glasses, beer steins and coasters that can be personalized with your unique stamp. Take the excuse to spend a night drinking and christen your home bar with whatever ridiculous name you can come up with. If you need more suggestions for entertaining, we've spent some time keeping an eye out for the best in home bar accessories… but I swear that our lives don't fully revolve around alcohol.
Basic Mixers: Stock up on one or two juice options- a tomato or Clamato covers off savory, and orange, pineapple, cranberry or grapefruit will round out the sweet side. Common sodas will keep forever and will always come in handy, so grab Club or Tonic Water and Coke. You may not have any interest in grenadine, but having bitters, sours, cocktail olives or pickled veg will make your drinks memorable and delicious. When assessing what garnishes and flavors to buy, consult with a guide to cocktail recipes and consider what would be commonly used with your alcohol selection.
A home bar is something that will always get use, and will bring warmth and happiness to your man cave, so create one and start enjoying your space to an even greater degree. Even more importantly, the added bonuses are that you get control over last call, and if you build it- we will come. (Seriously. Let's drink and talk about important internet business.)