It's fall once again, and do you know what that means? Bombardment.
As with every change of the seasons, the fashion industry feels it's necessary to absolutely bombard us with "helpful" suggestions on how to dress ourselves and style our hair. One week it's all about reddish maroon and slate gray, and the next we should just follow exactly what Robert Downey Jr is doing. Yes, let's all look exactly how he does, brilliant!
It drives me crazy, and it should drive you crazy too. Fashion and personal style are often simply about following the latest trends and celebrities. Yes, that's how it is… but I would argue that it shouldn't be that way. If you want to dress like a 1940s detective, and you're happy with that, go for it. If you happen to like whatever that hideous sweep of hair on Skrillex's head is called, then own it.
I happen to like really simple classic hairstyles, and so that's how I choose to style it… accompanied by a timeless leather A2 flight jacket, of course.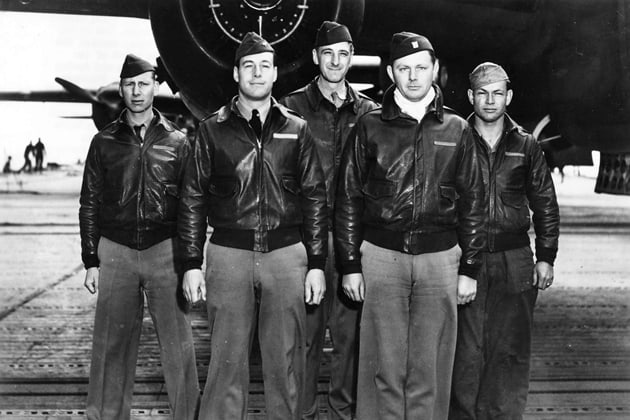 So I'm going to let you in on a little secret right now, one that might blow your mind: conformity for the sake of conformity is a bad thing.
You're not a unique little snow flake, but you're also not doing yourself any favors by trying to dress and style yourself like the current favorite singer of America's Got Talent. You just look like a poser. You look like someone who is either lazy, or even worse, too scared to dress and act how they really want. And you know what? Absolutely no one is going to respect you for that. No one is going to congratulate you for so accurately mimicking that fellow from TV. It's just not going to happen. I mean, unless your friends are as vapid as you are.
No, if you really want to impress people (at least, the ones that matter), then decide for yourself how you want to dress. Some of the greatest people of our generation… men like Elon Musk and yes, even that asshole Steve Jobs, were successful not because they did what everyone else was doing, but because they carved their own path. You can do that too, even if only through your style.
After all, how you dress is – or at least should be – a reflection of who you are. I'm telling you, it's worth that little bit of effort.