As someone that spends most of their year in a place of wind and snow, one of my favorite things about summer is the warm weather. Nothing beats going for a walk on a warm summer's day, cold drink in hand, admiring the scenery as it walks past in sun dresses, short skirts, and these sexy new Sriracha yoga pants. It brings a certain je ne sais quoi to the city after a lifeless, barren winter.
If you haven't heard of Sriracha yoga pants yet, they're a fresh take on the classic yoga pants design, but with a very sexy little secret for you and your partner to discover again and again, wherever you can get away with it.
What's the deal with Srirachas?
Think your girlfriend has ever fantasized about having sex in yoga pants?
These yoga pants are fleece lined for extra comfort, with a wide, flattering waistband, and a boot-cut bottom, and though we're yet to see a hands on Sriracha yoga pants review, early reports are positive.
Many people report that their girlfriends are a little nervous to wear them at first, but quickly come to realize the many benefits of these pants. After that, they're absolutely hooked.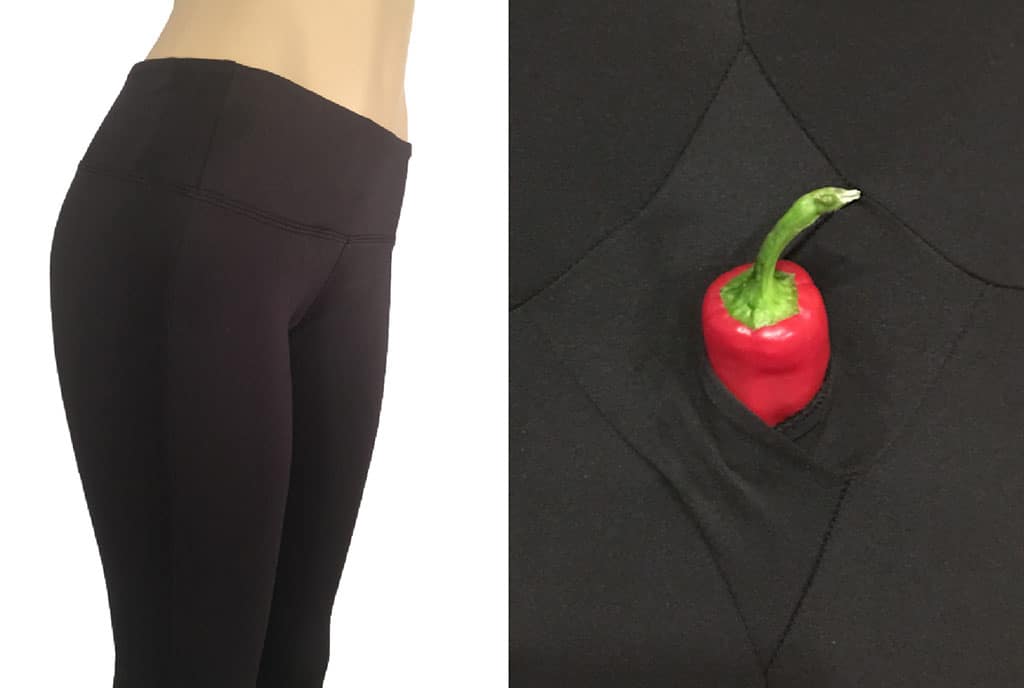 Between the luxurious fleece lining, the silky smooth rayon finish, and the super sexy secret opening in the crotch, your girlfriend is sure to love them.
Oh, did I forgot to mention? The Sriracha yoga pants are effectively crotch-less. That may give your girlfriend some pause, but I assure you that the opening is well hidden, making these yoga pants every bit as appropriate (inappropriate?) for the gym as they are for your special evening activities.
They help bring a little bit of spice to a style of pants that have gotten a little stale, and hopefully they do the same for your romantic rendezvous. Just having that opening, a secret you both share, adds the right amount of taboo to makes things fun. If nothing else, these crotch-less yoga pants are certainly unique.
Where can you buy Sriracha yoga pants?
So, have I convinced you? Looking to pick up a pair of Sriracha yoga pants for your special lady? You can order them right here on the official Srirachas yoga pants website. They go for the wonderfully low price of none other than $69.69. If you play your cards right, you'll be doing a whole lot more of that very soon.
Also, don't forget to use discount code "unfinished" to get FREE Priority Mail shipping on your next order of sriracha pants. Should help make these sweet pants a little sweeter.
And hey, who knows? Your girlfriend may even use these for yoga. That's probably the 2nd most enjoyable way to wear these yoga pants while getting some exercise.