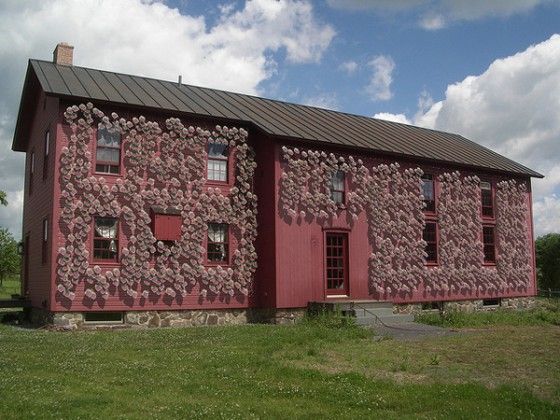 With the continuing rise of energy costs, it's no surprise that companies continue to develop innovative products that are not only environmentally friendly but also have the future potential to be friendly to our wallets. One excellent example of this would have to be the Solar Ivy.
Solar Ivy and its parent company, SMIT, have developed a series of small solar cells which are imprinted with conductive ink to resemble the look of natural ivy. Solar Ivy uses a combination of solar technology as well as piezoelectrics and is designed to be placed on the outside of commercial or residential buildings. The Solar Ivy is made from recycled and reclaimed materials which not only absorb sunlight but they can also provide shade for a building which in turn can help reduce energy usage. The "Ivy" can also be used to create large letters for a sign on a building and the leaves can be bent to shape to contour the surface of a structure.
The Solar Ivy is available in three variants at the moment with each producing a different amount of power. The Organic produces 0.5 watts of power per leaf, the Amorphous silicon produces 0.75 watts each, and the "thin film" produces 4 watts of energy. But nice things aren't cheap and the same can be said about the Solar Ivy which ranges in price from $18 to $23 per leaf! It's a large investment initially but perhaps the energy savings in the long term will be well worth the money. For more details, check out Solar Ivy.