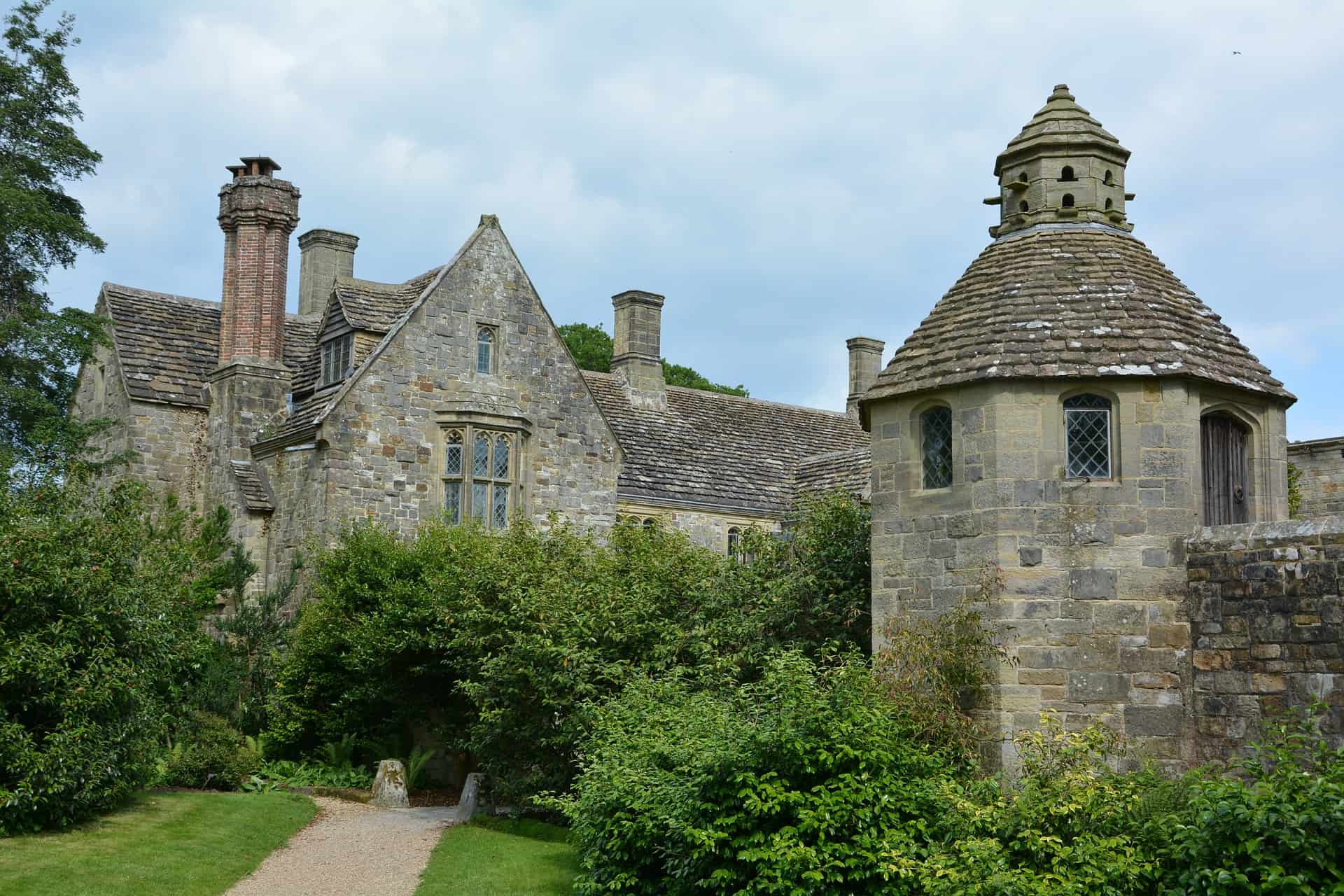 If you're in the market for a new luxury home, you may be looking at properties worth hundreds of thousands of pounds. You may even be considering homes that start to edge into the millions. The wealthiest of all homeowners, however, would turn up their noses at a home that costs a mere million. If our starting price of 14 million pounds seems like a lot to spend on a home, just wait until you get to the end of this list! 
Hollybank House
There is nothing quite like life in a decadent country estate on one of the Channel Islands. You will fall in love with the quaint details that make this home unique, from the breezy sunroom garden view to the spectacular chandelier that graces the front hall. Entertain at your leisure with four reception rooms and six bedroom suites, and enjoy your privacy on the estate's 48 acres of lovely gardens, rolling hills, and superb equestrian facilities. Throw in four extra apartment units, a huge five-car garage, and of course your very own exquisite indoor pool, and you will be living large in no time for only 14 million pounds. 
Kingston Lisle 
Nestled among the charming estate grounds of the Oxfordshire countryside, Kingston Lisle is one of those period mansions you just have to see. This thirteen bedroom, seven bath home exudes a country elegance that will make you feel like you are living in an episode of Downton Abbey. The stunning staircase in the front is regal enough for a king, and the billiards, golf course, tennis court, swimming pool, and extensive shooting grounds can overawe even the most well-traveled gentlemen. Expecting company? You can entertain them in one of five reception rooms, so your parties will never get old. With three estate cottages and a gorgeous garden that will have your neighbours green with envy, the whole package can be yours for a mere 20 million. 
Reeves Mews 
If country period houses just aren't your thing, Reeves Mews is the epitome of elegant yet modern living in London. The Mayfair street where this home is situated also features the Grosvenor House Hotel, and Grosvenor Square is right around the corner. Inside, an impressive staircase and beautifully constructed, handmade chandelier live side-by-side with a lift to every floor and a top-of-the-line stereo surround sound system in the house's own cinema room. If modern living in a sophisticated Smart Home in one of London's most desirable neighbourhoods sounds like your cup of tea, this home and lifestyle can be yours for 24 million pounds. 
Carlton House Terrace, Penthouse
Comfortably located near Buckingham Palace in the exquisite St. James' neighbourhood, Carlton House Terrace is among London's finest luxury apartment buildings. The Penthouse is a modern masterpiece, complete with bold interior design elements, functional art, and stunning city views from almost every room. Entertain with two kitchens for your caterers and three bedroom suites for your guests, and enjoy the natural lighting from the unique skylights throughout. The terrace, perfect for hosting outdoor parties or relaxing alone in the evenings, overlooks many of London's most recognisable landmarks. For 35 million pounds, you can have all this along with three parking spaces and staff quarters on the ground floor. Looking to make a little extra cash from your investment? Find more info here on how a lettings agent can help you transform the Penthouse into a few income-generating flats. 
Rutland Gate
Until a few short months ago, the most expensive house on the UK market was this imposing stucco-fronted mansion facing London's Hyde Park. If you think the dramatic seven-story exterior is impressive, just take a glance at one of the 45 bedrooms housed within! With real gold and precious jewels glittering on the walls of almost every room, ornate detailing in the 19th century architecture, and windows that are said to be bulletproof, there is nothing lacking in this opulent and luxurious London home. It was on the market with an eyebrow-raising asking price of 300 million pounds for three years before an enterprising buyer put in a bid. Rutland Gate was then finally removed from the open market, so you've missed your shot at living in the former home of the late Saudi Arabian Crown Prince. But with a final price tag of around 280 million, this was one of the most expensive real estate transactions in the world. 
Just to help you feel a little better about your own small flat, many of these expensive luxury homes will sit on the market for years waiting for the right buyer to come along. Your average flat will likely sell between three and six months. In the meantime, keep dreaming about homes in the millions. 
Chelsea Fitzgerald is part of a high-end property portfolio management team and has a good knowledge of estate management and upmarket properties. She enjoys sharing her insights online and is a regular contributor for a number of property and luxury websites.