ICON, the custom car (truck) maker, is known for taking some of the most iconic off-road vehicles and breathing new life into them by making them look better than new and putting 21st century technology under their skins.  Now ICON is venturing into 2-wheels vehicles with the ICON E-Flyer electric bike.
Buying an ICON vehicle hasn't always been easy for the average man, with their $100,000+ price tags, but fortunately, the E-Flyer electric bike is reasonably priced at $4,995.  The bike, like all other ICON vehilces, has the same classic looks with modern technology; the design is based on World War I-era board racers.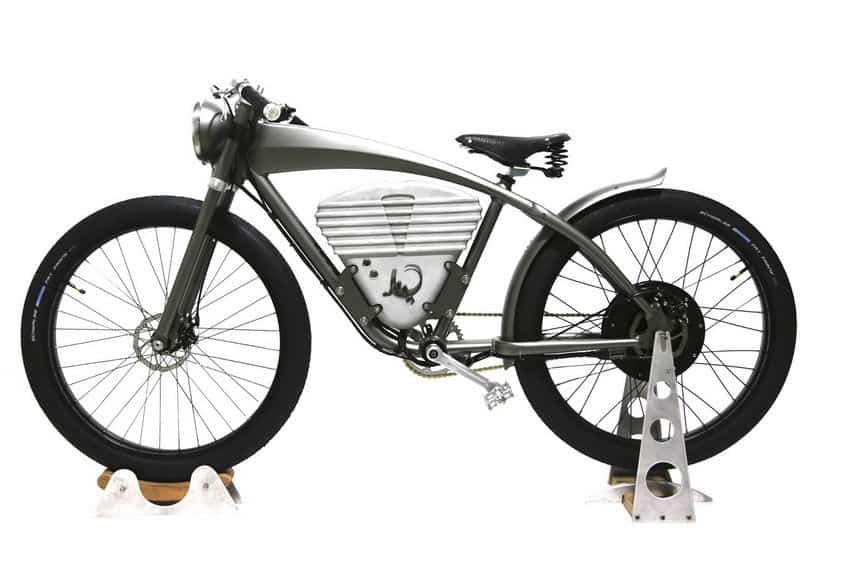 The ICON E-Flyer's frame is made out of hydroformed aluminum and the bike comes with a 3,500 watt electric motor for the racing version and 750 watt motor for the street legal version.  The motor is powered by a 52 volt battery pack that takes 2 hours to charge with the provided charger, there is also regenerative braking for recharging the battery.  The E-Flyer has a 35 mile range and can go up to 20 mph in the street version and 36 mph in the race version.
The ICON E-Flyer bikes are hand assembled in California and will be available for delivery in early 2014.  Via: ICON