When I visited Jordan and Egypt a few years ago on vacation, one of my favorite parts of the journey was adventuring in the desert.
If you've read my review of the Great Pyramids of Giza, you may remember my description of the desert there… vast, and full of garbage. Garbage, garbage everywhere… fluttering on the wind, buried in the sand, and clinging to anything and everything. Not what you would expect, right? Thankfully, not all deserts are like that, and my experience in Wadi Rum, Jordan, was much more positive.
In Jordan we drove around the desert in trucks, did some exploring, and capped off the day with a beautiful sunset. Now, imagine if we had access to dune buggies…
FUNCO EZBA UAE

I'm not really sure what this video is for, whether it's supposed to be some sort of music video, a race, or a person trying to show off their aerial drone skills… but whatever it was made for, it's a whole lot of fun. Check out this video of people racing dune buggies in the Dubai desert.
Looks pretty fun, eh?
I don't drive a vehicle very often, but I would definitely make an exception for a stint like this. Besides, there's not a whole lot I could crash into, save for other drivers out there. Well, I suppose I could flip the dune buggy too, that would be bad. There are quite a few bits where it looks like the driver will flip, ie: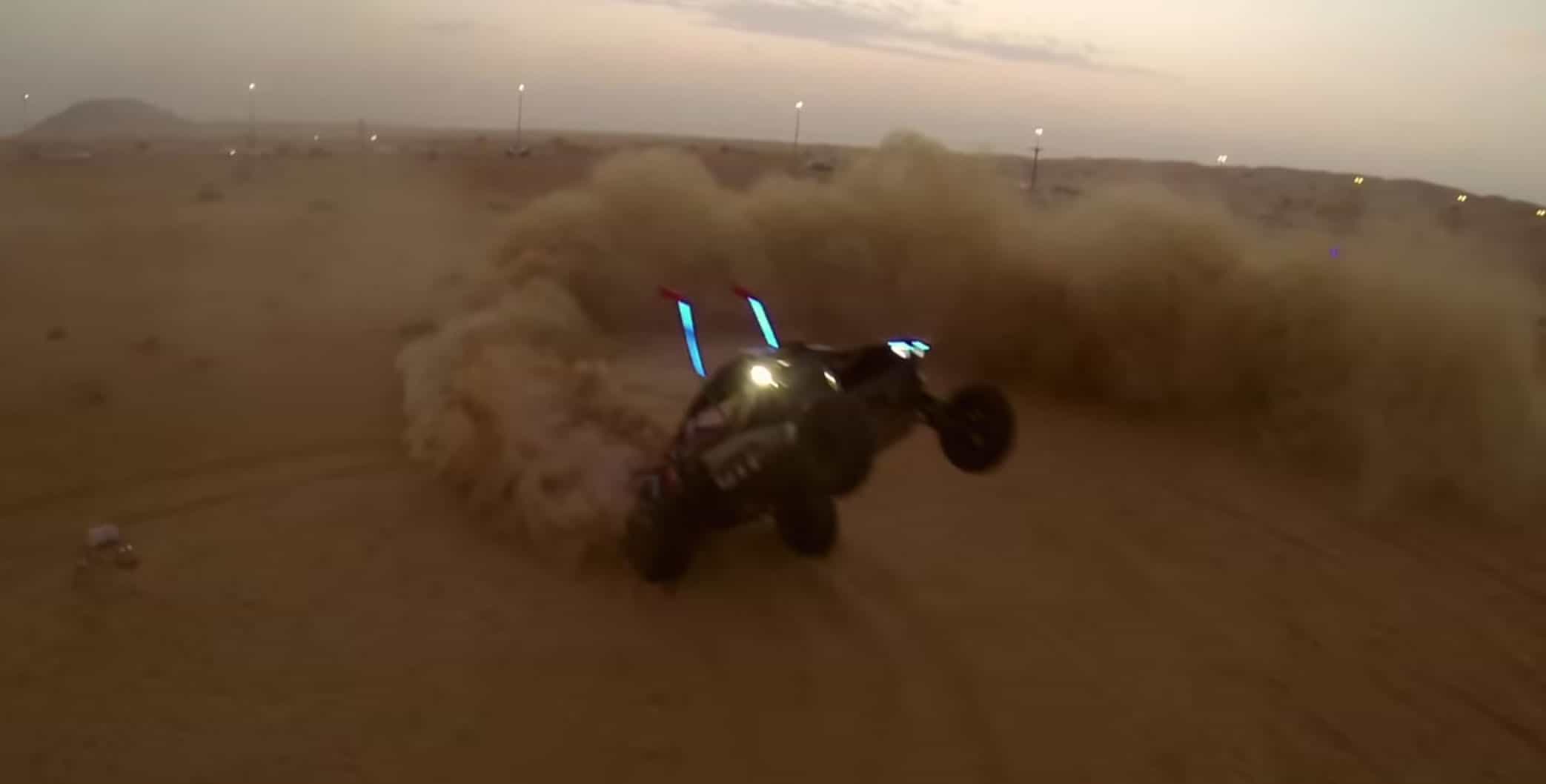 But… that's just part of the dune buggy racing lifestyle. I know this… because I've now seen footage of such things on the Internet. That makes me an expert.
I hope you enjoyed this clip, and if you have any more information on it, please share below! If you have any other awesome dune buggy footage, feel free to share that as well, I may even write a full piece on it.