Ever since I played Looking Glass' Thief series of games years ago, I've yearned for a modern successor to carry on the fine tradition of sneaking, thieving, and killing. With Arkane Studios' Dishonored on the way, I feel a spark of hope re-kindled.
Garrett is long gone (for now), and Corvo doesn't exactly seem like much of a thief, but based on these new Dishonored screenshots, he does appear to have quite the knack for sneaking and killing. Two out of three ain't bad, right?
Dishonored Screenshots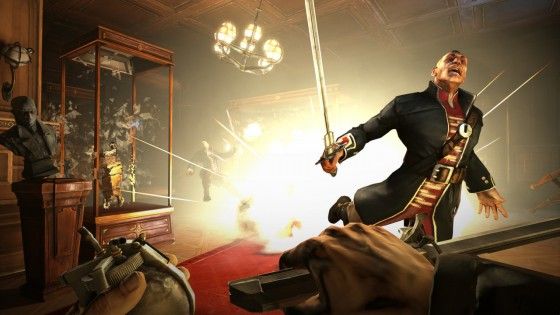 I take back at least part of my comparison to Garrett. Corvo seems to be a lot better armed, and certainly not afraid to use his new found firepower. Hell, if I were locked in a prison cell and wrongly accused of murder, I probably wouldn't be very happy either.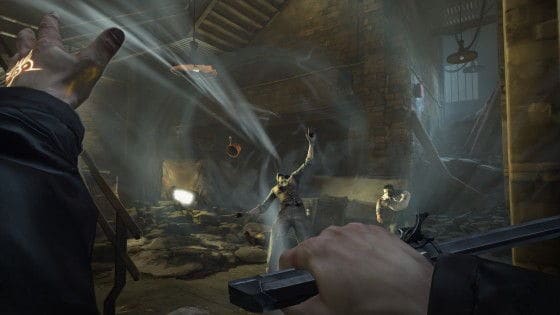 I don't know what's going on here, but I like it. It's quite evident that Corvo's been taken under the wing of a skilled Jedi master.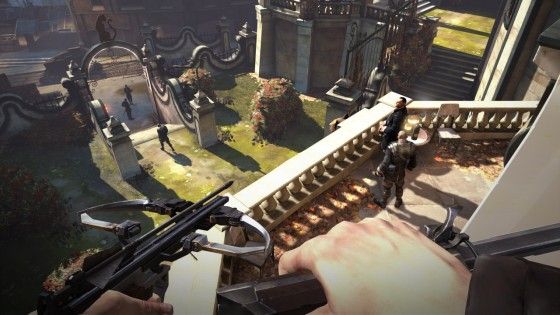 Much like Bioshock, the world looks heavily stylized. I have a feeling that that's where the comparisons end, though. Nothing else I've seen looks anything like the Ayn Rand inspired undersea adventure of the Bioshock series.
Though I like the direction they're going with this, I hope that Arkane Studios manages to inject a bit more detail into the world. There's stylized, and then there's bland, and some of the textures are definitely edging towards the latter.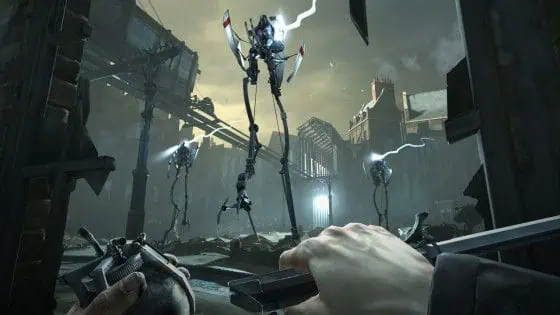 I'm getting a serious Half-Life 2 vibe from this scene, and word on the street is that it's an intentional move. It turns out that Viktor Antonov, the art director of Half-Life 2, is heading up the look and feel of Dishonored.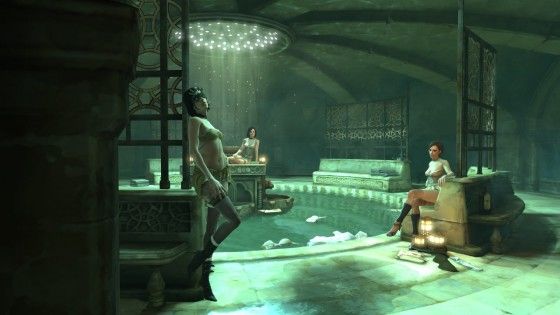 What would a game be without fine looking ladies? Why they're lounging in the sewers I haven't the faintest, but I'm sure there's a very good reason for it. Perhaps you can use your magical abilities to make their clothes fall right off.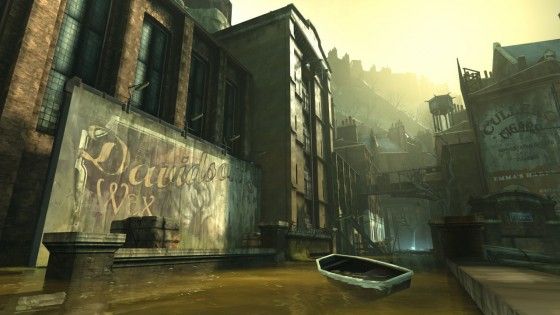 Davidson's Wax? Hmm, that doesn't sound very pleasant. I hope it's for candles, and not for the ladies in the screenshot above.
That's all for now, but I bet we'll be seeing a whole lot more of Dishonred in the coming months. Bethesda is publishing the game, and they don't waste their time with crappy titles. With a little bit of luck, we'll have a fantastic new IP to play later this year.