In life, we go through many milestones. This could be going through the education system and getting into your most coveted college, getting your first ever girlfriend, or even having a family of your own. They are all equally important, and are usually things that we know are going to happen at some point – it's just a matter of WHEN. Other important life events, however, need a bit of spurring on. It is very easy to stay set in your ways and to never change certain things about yourself or your lifestyle. But refraining from doing so can mean that you remain stagnant, without progression – something which is very important as we switch from our adolescent years into adulthood. These few years can be a confusing time, especially for the current millennial generation, where no one is sure whether to treat them like grown adults or children still. If you feel as though they should be moving forward into the first throes of adulthood and leaving your younger self behind, there are some things you can do to feel a little more 'grown up.'
As tempting as it can be to hang onto things from our childhood, at some point we all need to accept that adulthood has hit us, and there isn't a great deal we can do about that. There's nothing wrong with a bit of nostalgia about the past, of course – but life is about development and adulthood doesn't need to be scary, it can be exciting too! One of the best ways you can feel more professional and grown up in your everyday life is by taking a look at your home (providing you have moved out of your parent's place). If your home is overly reminiscent of someone, who hasn't yet learned to look after themselves, having a more ordered place to live can immediately help you feel competent in all aspects of your life. Here are some ways you can transform your home from a grimy student hideout to the property of a successful man who knows what he wants.
Do 'mature quirky.'
Everyone wants to inject a bit of their personality into their home. It is what gives our place that recognizable edge, and we automatically feel more at ease and inspired when we are surrounded by things we like. For example, you may be someone who is really into comic books; Marvel, DC Comics and all sorts of other underground ones too. There's nothing at all wrong with displaying your love for something like this in your home – it is just the manner by which you do so that can determine the overall look and feel of your property. If one of your living room walls is covered in poster cut-outs of your favorite superheroes, take a step back and consider what that looks like to an outsider. Does it look like something you average 20-30-year-old man would have in his home, or is it more reminiscent of a nine-year-old's childhood bedroom?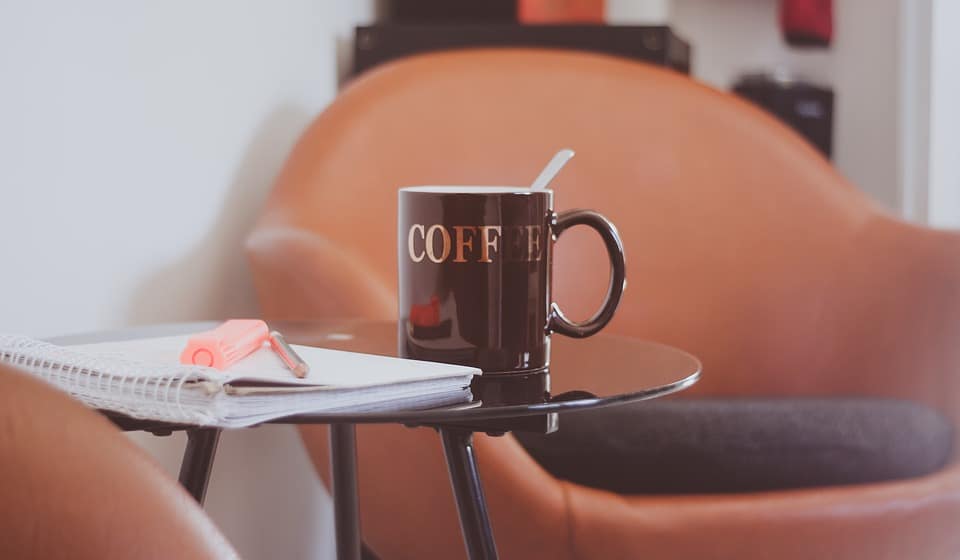 If it's more the latter, it might be time to wave goodbye to some of this ad-hoc decor. But this doesn't mean you need to totally refrain from promoting your personal interests in your home and having boring, white walls. Why not invest in a superhero themed piece of art to display instead? Many artists specialize in this type of work, so you won't be short of places to buy from. This kind of work still expresses your personality, but just in a more adult way.
Have a designated eating area
Even when we have eaten at the dining room table with our family for all our lives, many of us fall victim to shunning this practice as soon as we live on our own. It just takes one night of eating your dinner on the couch for it to become a pretty much-established tradition, and most single men would admit that it's something they do on the daily. You may argue that you're not going to buy a dining table just for yourself – after all, isn't that a bit depressing? But you don't need to go full-scale with an 8-seater, solid oak number. Small glass tables that seat two or three people are pretty inexpensive and this gives you the chance to sit up straight when you are eating – something that aids digestion too. Plus, when you do have someone over for dinner, you're not making them slump on the couch beside you.
Create a cool and classy bedroom
Your bedroom is where the magic happens – whatever you choose to refer that to! So, it should be a calming space where you can come to relax after a long day at work. If it is in any way reminiscent of your teenage bedroom with piles of clothes littering the floor and a mountain of plates and cups on your chest of drawers, you might want to rethink your attitude to the place where you sleep. By putting a little effort into the design of your bedroom, you will be more likely to keep it clean and tidy. If you have a girlfriend, this is surely something she will appreciate no end! First things first, start with your bed. If you are in a single bed or worse still, a bunk bed (a hand-me-down from your parents when you were fresh out of college and poor) get rid straight away!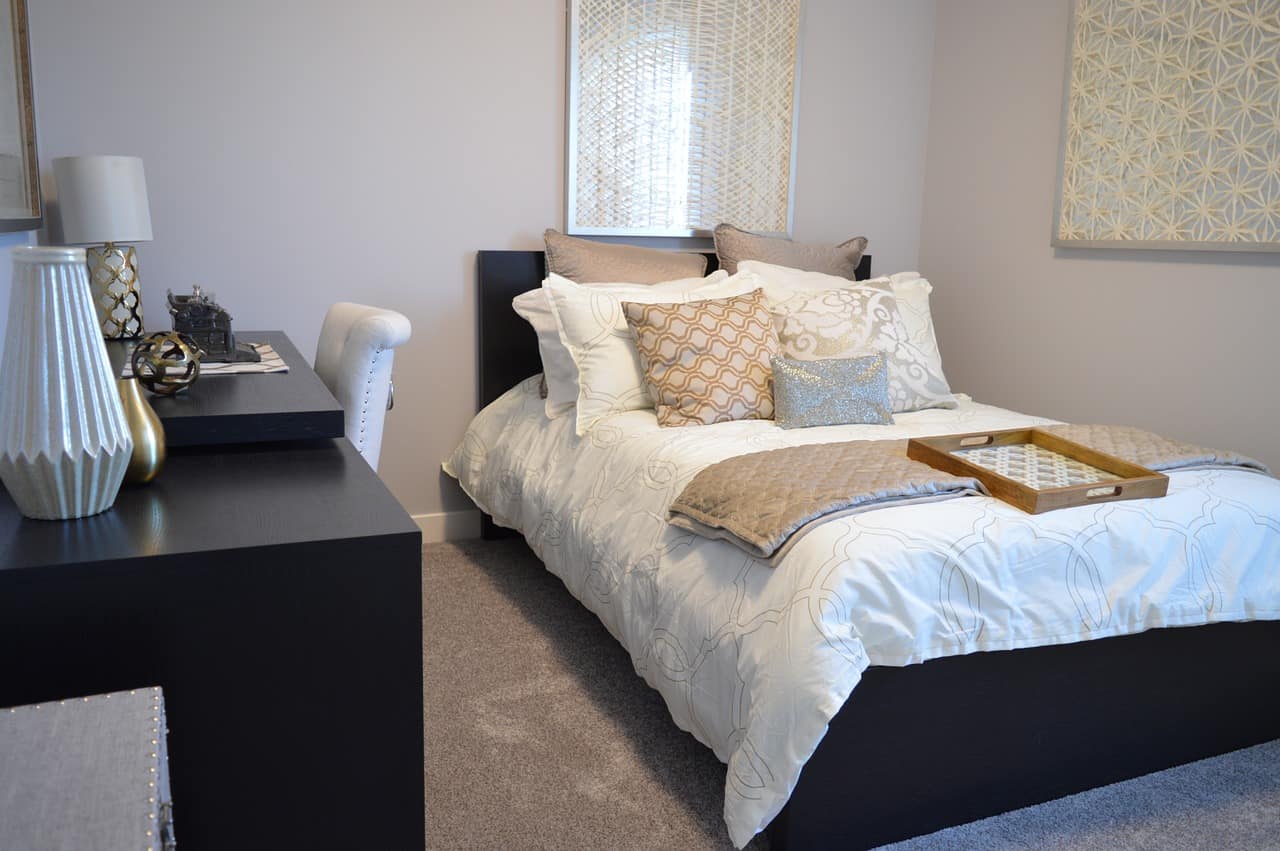 A bed might seem like a huge unnecessary expense, but remember that it will be an investment for years to come. Once you've got your perfect bed and a comfy mattress, you will need to dress it in suitable bedding. If you want that hotel feel every night of the week (who doesn't?), get some high quality down bedding and add a throw and some cushions for decoration. Once you've invested in this, it can also be worth finding out how to keep your down comforter warm and fluffy, so that you can enjoy a cozy night's sleep all year round.
Install an office
Got a spare box room that's not doing anything? Clear all your junk out of it and turn it into an office. Not only will this raise the value of your home (should you choose to sell it) but it will help up increase your productivity. If you work for yourself or even if you just take on a lot of overtime, having a dedicated working space in your home can help you get stuff done. Working from the couch does seem dreamy at first, but after a while, you just end up getting distracted, and as a result, your work suffers. Set up all the necessary amenities in your new office: heating, good flooring and a nice color on the walls. Remember, a space that is visually pleasing immediately puts you in a better focus for work.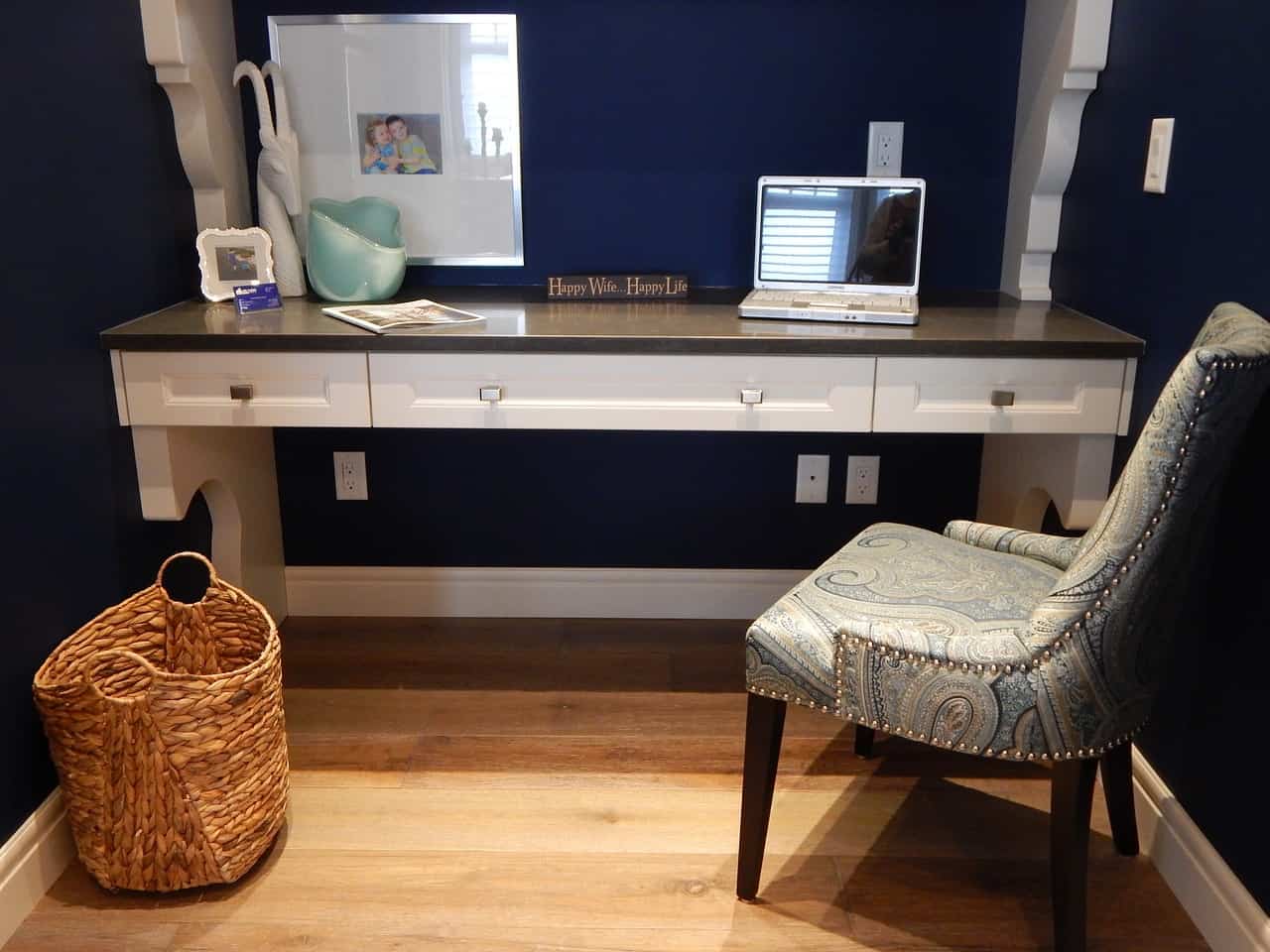 Bring a desk in there and a good sturdy chair. Working from a real office chair will do wonders for your posture and your on-the-job comfort. Add a few bits of decor, such as some photos of friends and family and maybe a couple of plants (fake is fine if you're not exactly the green-fingered type), and you will have a brand new room that's perfect for when you need to work from home. Being an adult doesn't mean you need to suddenly become super-serious, but having a more classic and contemporary home can often make you feel much more in control of your life.