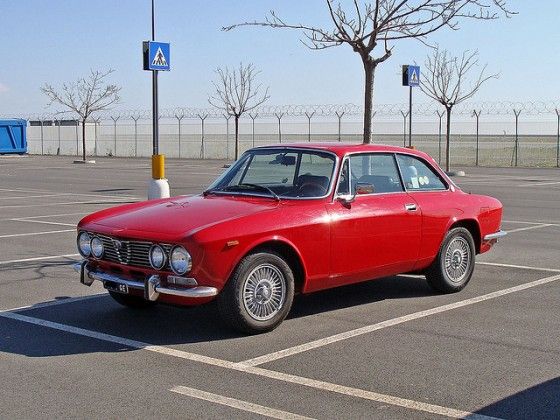 I'm no collector of classic vehicles, but I do get to enjoy my 1974 Datsun 260Z for a few short months during the summer time. When I think classic cars, besides a few Japanese vehicles, it's mostly American muscle that comes to mind. As sexy as American muscle may be, the Europeans have a few rides which are super sexy, affordable, and deserve the spotlight. So, we're going to have a quick look at some affordable European classic cars you may want to consider adding to your collection to spice things up in your garage.
There are a million and one reasons why people choose to purchase and drive classic cars. For many, owning a classic brings back great childhood memories or perhaps their "glory" days of when they were in high school/college when they used to pick up the ladies. Or maybe it's because they had to sell the vehicle at one point in their life so they could start a family and now that everything is once again settled down, they can reconnect with their pride and joy. And for others including myself, to enjoy the distinctive styling which made the vehicle unique and is hard to find in today's car market. Whatever your reason, below is a list of my three favorite European classics that are beautiful, affordable and sure head turners.
1953-58 MG Magnette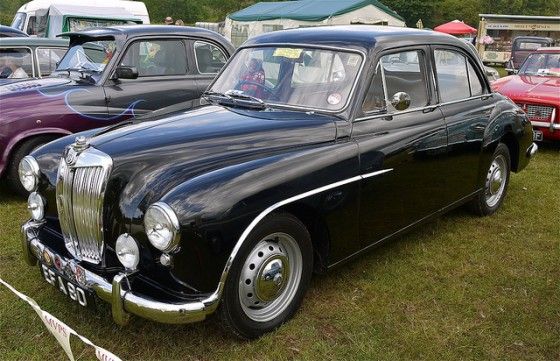 Could this be your next chick Magnette? The MG Magnette ZA was first introduced in 1953 after the marriage of two British automakers and becoming BMC (British Motor Corporation). The vehicle features long, smooth lines, handled the corners like a champ and it could comfortably fit four adults. The Magnette ZA was powered by a 1.5-liter four cylinder (BSeries I4) producing 60 horsepower which was delivered to the rear wheels via  a four speed manual gearbox. The vehicle featured front leather seats and a rear bench set with a built in armrest. Heater was standard equipment but you had to pay a few extra bucks for the radio. The top speed for the Magnette ZA was 80mph and it could do the 0-60mph dash in 23.1 seconds! In 1956, the Magnette ZB was introduced and it had four more horsepower which helped it attain a top speed of 86mph and the 0-60mph in 18.5 seconds.
Austin Mini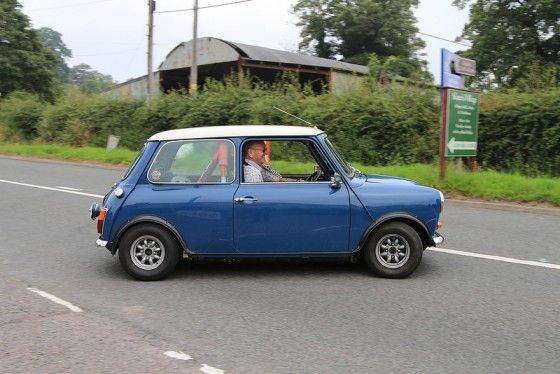 There are way too many variants of the Mini to list here but production of this tiny car started back in 1959 and is one of the most iconic cars in the history of automotive world and was voted the second most influential vehicle after the Fort Model T. What the VW Beetle was for the Germans, the Mini is for the British. There were a number of engines available with the smallest being an 848cc engine producing 34bhp. This iconic vehicle continues to be manufactured under new owners although not nearly as tiny what they used to be. If I owned the original mini, I would personally rip out the stock engine put in a rotary motor and see what kind of damage I could do. I've seen some insane Austin Mini projects in the past, and they left me drooling like a dog.
Alfa Romeo GT 2000 GT Veloce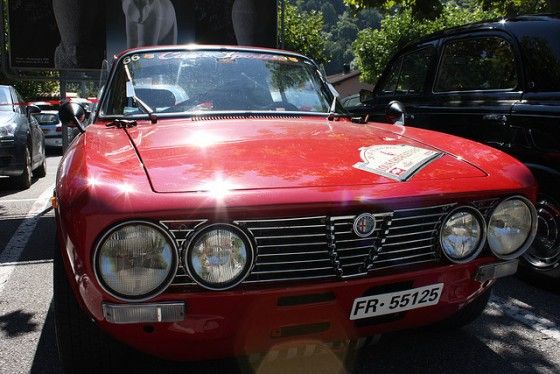 This is probably one of the sexiest rides to come out of Europe in the 1970's.  The two-door coupe features strong, muscular lines similar to that of American muscle cars and a very distinct and iconic front grille. The 2.0-liter models which were shipped to the United States and Canada featured fuel injection and produced a 130 horsepower while the carburetor models for other countries were producing 150 horsepower. This Italian classic is a very light car weighing in at only 2,266 pounds. The other Alfa Romeo GT models pre and post GT 2000 all have a very similar body style and major differences can be seen on the grille, headlights, and hood. Overall, a very beautiful ride and a must have for any classic car collection.
I realize there are many, many other options out there but these are my top picks if I was to go with a European classic car. These vehicles are not super expensive, so insurance should be fairly reasonable.. I still have work to do on my Datsun, so for the time being, I'll day dream about my Alfa Romeo. Which classic ride would you purchase?