A luxury automaker making a cigarette racing boat? Yep, the Mercedes AMG Marauder Cigarette Boat was revealed at the 2012 Miami Boat show.  The Black Series 50' Marauder gets its inspiration from the Mercedes C63 AMG Black series but unlike the 510-horsepower 6.3-liter V8, the Cigarette boat features a pair of Mercury Racing engines putting out a combined horsepower of 2,700 horsepower!
Mercedes partnership with Cigarette speedboats is nothing new. In the past, they also collaborated on an SLS-inspired 46' speedboat. The 50-footer seen here is not only built for speed but also has luxurious touches which are to be expected from a company like Mercedes Benz.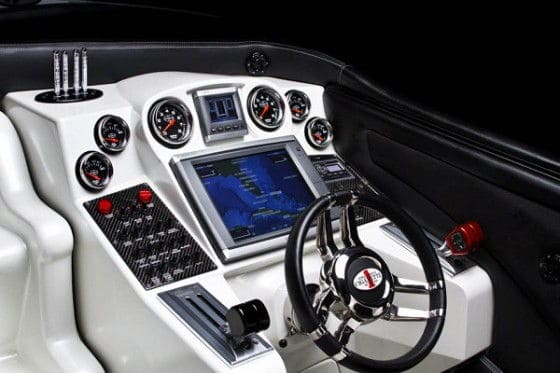 The boat features a black and white paint scheme, while the sleek and comfortable cockpit features Alcantara as well as a hundred billet aluminum components throughout the boat. Other features on the boat include the Gamin 5212 touch screen GPS, a four-person Dave Clark headsets with Billet audio system, and the ability of controlling battery power via the integrated touch screen panel.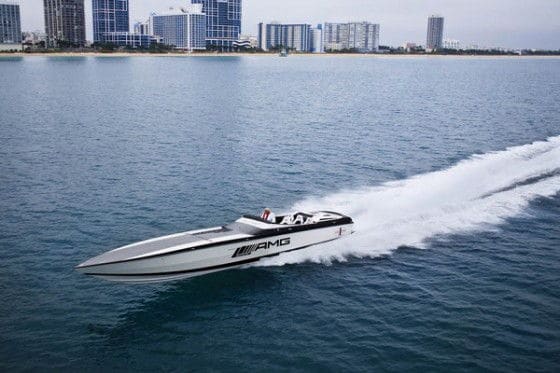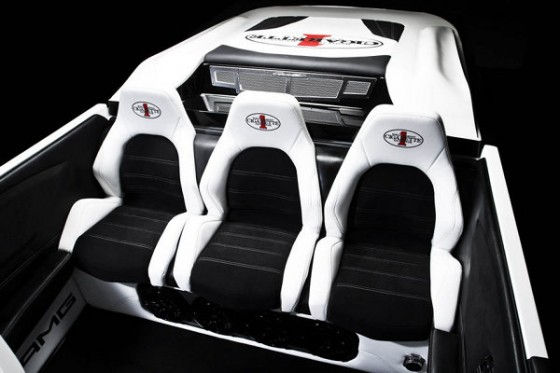 The boat is expected to go on sale in April of 2012 but no word on pricing yet. Check out Cigarette Racing for details.