Lexus has been showing teaser images of the all-new 2013 LS 460 luxury sedan over the last couple of weeks or so, today we get the full official pictures of the 2013 Lexus LS 460.  The previous generation LS sedan was introduced in 2006 with a mid-cycle update in 2009, so for 2013 we were expecting a brand new car but all we get is yet another refresh.  I wonder if there will be a newly designed LS for 2014?
The minor updates on the LS 460 sedan include Lexus's new grill (which I'm not a big fan of) that will make its way onto all Lexus vehicles as they are refreshed.  The front and rear bumpers have been changed a bit with new headlights and taillights.  For 2013, there will be a new model called the Lexus LS 460 F Sport which will come with tweaked front bumper with larger side air inlets, a rear diffuser, side-skirts, and new wheels.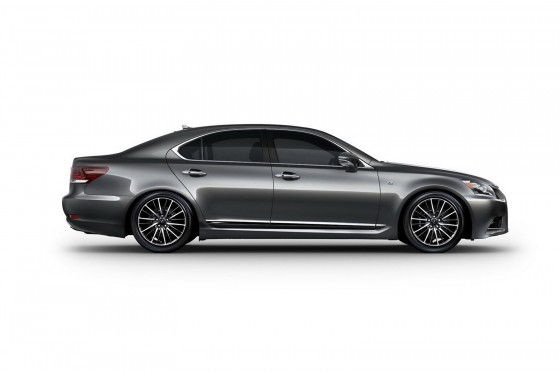 That's about all the differences I could notice between the 2012 and the "all-new" 2013 models.  We weren't provided any interior pictures but I'm sure there will be minor upgrades.  We also don't know performance figures for the various models that will be offered.  The car will be officially launched on July 30th; I'll update this post if there is any new and relevant information.
The Lexus LS sedan is supposed to be a Mercedes S-Class fighter but with these types of minimal "upgrades", I find it hard to take the LS seriously and Mercedes is already preparing a brand new S-Class that will be released in 2013 as a 2014 model.  If Lexus wants to challenge the S-Class, they need to work harder than this.
2013 Lexus LS 460 F Sport Pictures