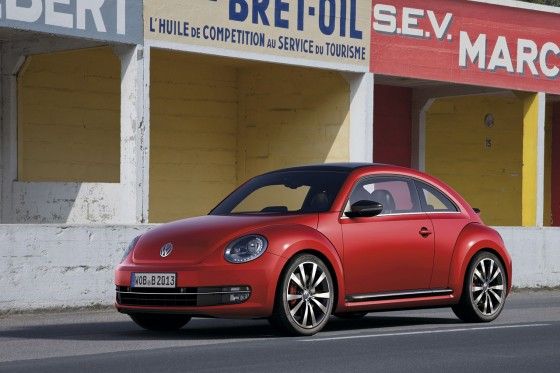 After looking at numerous spy shots and camouflaged images of the new Volkswagen Beetle, we finally get a good look at the iconic car.  I must admit, I hate VW cars with a passion and when I saw the spy shots, I really wanted to bash the new Beetle but seeing the official pictures, the car doesn't look half bad.  It has retro styling and looks a lot better than the previous generation that was released way back in the late 1990's.  Don't get me wrong, I still wouldn't want to be caught dead in one of these.
Luca de Meo, Volkswagen's global marketing director says the 2012 VW Beetle was designed to bring back the spirit of the original car with affordable prices, ease of use and toughness with a modern 21st century twist. The car was designed with the original car present at the studio for inspiration, instead of the previous generation model.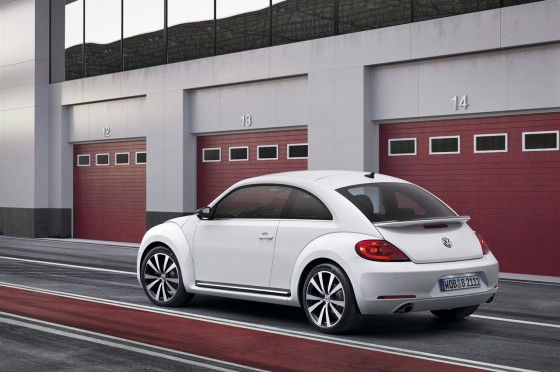 The 2012 Beetle comes with a much flatter room compared to the previous gen, I think this roof is one of the reasons the Beetle looks better than its predecessor; the overall design however is unmistakably Beetle.
According to VW, the aim is to attract a male audience with the 2012 Beetle; it will come with a 200 horsepower turbocharged engine and there are plans for a Beetle R, which might come equipped with the 265 horsepower engine from the Golf R.
Overall, I think the new Beetle is a leap forward over the previous generation but I still think most of the buyers will be women.  The design is supposedly more masculine but then again, how masculine can you make a Beetle?  No word on the price and availability of engines and options yet.
[Source: Volkswagen]