A little while ago, I posted about the Panthera aircraft built by Pipistrel. The amazing thing about the Panthera is its fuel efficiency and range as well as the company's continuous work on hybrid and electric planes which will be unveiled anytime now. While I was looking for updates on aircraft by Pipistrel, I stumbled upon PC-Aero and their Elektra One aircraft.
The Elektra One is powered by a pure electric motor and features lithium batteries. What makes PC-Aero different is their development of a supporting infrastructure that is also all-electric. The hangar in which Elektra One is stored features rooftop solar cells, making the aircraft a true zero-emission platform. There are other electric aircraft out there or in development stages but non feature the "solar hangar".
The PC-Aero Elektra One is capable of flying over 400km (248.5 miles) and has a cruising speed of 160km/h (100mph). In the right locations, the aircraft is practically free to operate besides mechanical maintenance. The structure of the aircraft is built out of composite glass and carbon fiber and the propeller efficiency is 90%. As you can see in the video above, the aircraft is also very quiet.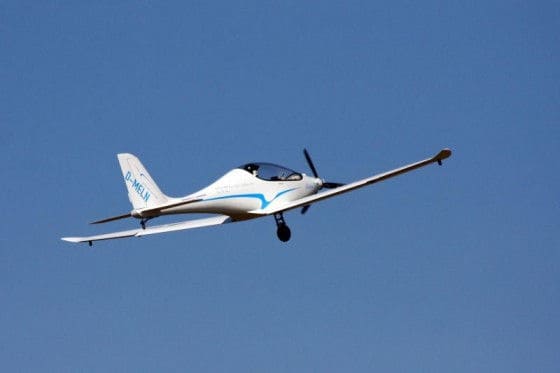 Exact details are not available on how much this aircraft will cost but according to the PC-Aero website, the total system (aircraft, solar hangar, and power) would cost less than 100,000 € ($124,000 USD). I can't wait until this technology is applied to larger aircraft and perhaps one day, to commercial airliners.
For more details, check out PC-Aero.