Though I try and avoid the news as much as possible (it rots your brain), sometimes bits and pieces trickle through. You know, the really important trends and events that are affecting us as a species. Despite my best efforts, events like war, royalty having babies, and of course… the global economic debt crisis all tend to trickle through into my consciousness.
So, the economy in particular has weighed heavily on my mind these last few years, especially in regards to students and young people. We've seen the Occupy Wall-street movement – which was a poorly organized waste of time – and we've seen more and more students and young people spending money like it's going out fashion. That too is a way of "getting back at the man", and you know what? It's one of the dumbest things I've had the misfortune of seeing.
Stop Spending Money on Crap, Seriously.
I live in what some would consider a university city, and the sheer amount of young poor people with blinged out expensive gadgets, gear, and clothing is absolutely staggering. Instead of browsing page after page of the latest Apple announcements, they should be focusing on debt management and trying to find a way out of the hole that they've undoubtedly dug for themselves. If you're having trouble affording food, then you may want to consider cutting down on the non essential stuff, you know?
Well no, it seems that not everyone understands the concept of not spending money that one does not have, so let me explain it once again. Though I wholeheartedly agree that young people are getting pounded in the back door without so much as being bought a nice dinner first, that's no excuse to start spending recklessly. The only person you're hurting is yourself, and probably your parents when they have to bail you out of your crippling debt. When you don't pay down that credit card of yours each month, you know what? Credit card companies absolutely love you. If I need to explain that any further, then you're more hopeless than I thought.
You're Accomplishing Nothing
Life is hard, and it's most certainly unfair… perhaps more so for our generation that any previous. Students come out of lengthy, expensive post secondary sentences only to find themselves jobless, with nary a job prospect. Food is more expensive than at any point I can remember in my life, and politicians globally seem to have gone crazy, or at least, a lot more crazy than usual. Don't be one of them… don't help feed the madness, and for fuck's sake, stop spending so much. Save a little bit of that hard earned money of yours, and find a more productive way to get your digs in then ruining your credit, and draining your bank account. As a young person myself, I promise you it's the right move to make. Don't be like this guy.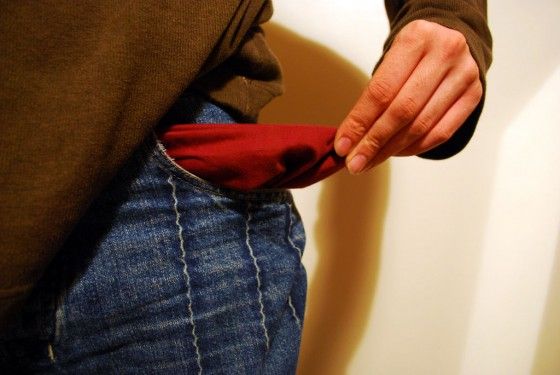 [Photos by Unknown, Diesel, Stuart Pilbow]