You've been put in charge of your sister's baby shower, and you want everything to be perfect for her special day. You've made choices about all the games and ensured every decor detail is perfect. But what can you serve to delight the guests and ensure everyone has a great time? Lollies!
Lollies come in so many shapes, sizes, colors, flavors, and textures; they're bound to be a hit with your guests for any occasion. You'll find the perfect treat for your event, from sour lollies to classic lollipops.
Here's why lollies are the perfect treat for any special occasion:
Lollies Come in a Variety of Colours and Flavours
When it comes to party food, lollies are always a popular choice. And it's easy to see why – they come in various colors and flavors, so there's bound to be something to suit everyone's taste.
With such a wide variety of colors, you can find the perfect match for any color scheme. For example, Lolly Warehouse has a website search feature where you can put in any color and see pages of options.
Lollies come in flavors from totally sour to simple and sweet. From tangy sour lollies to delicious chocolates and gummy lollies, there's something for everyone. And don't forget the lollipops! These classic sweets are perfect for any party.
Whether you're planning a birthday party, an engagement celebration, or just a get-together with friends, lollies will brighten up the party and add sweetness to the occasion.
Lollies are Easy to Transport
Lollies are easy to transport, so you can take them wherever you go. And they last for months, so you can always have a stash on hand for unexpected guests or impromptu celebrations.
When running around getting ready for the big party, lollies are an easy way to add a sweet treat without increasing your stress as the host.
Lollies Make for the Perfect Party Decoration
Lollies are sure to add fun and color to any party. They come in all shapes, sizes, and colors so that you can get creative with your party decor.
Sour lollies are great for adding an extra zing to the festivities, and candy lollipops can be used as decorations and party favors. Chocolate lollies are always a hit, especially here in Australia, where some make them the best chocolatiers in the world.
You can use lollies to decorate your party space. String them up around doorways and windows, drape them over tables and chairs, or hang them from the ceiling. Or get creative and use them to make balloon weights, confetti, or centerpieces. Add a fun dessert to the menu using lollies to top cupcakes or ice cream sundaes. You can buy treat bags and use the lollies as your main party favor. The possibilities are endless!
Whatever type of lollies you choose, use them to your advantage to brighten up your next party!
Lollies Create a Special Dessert Offering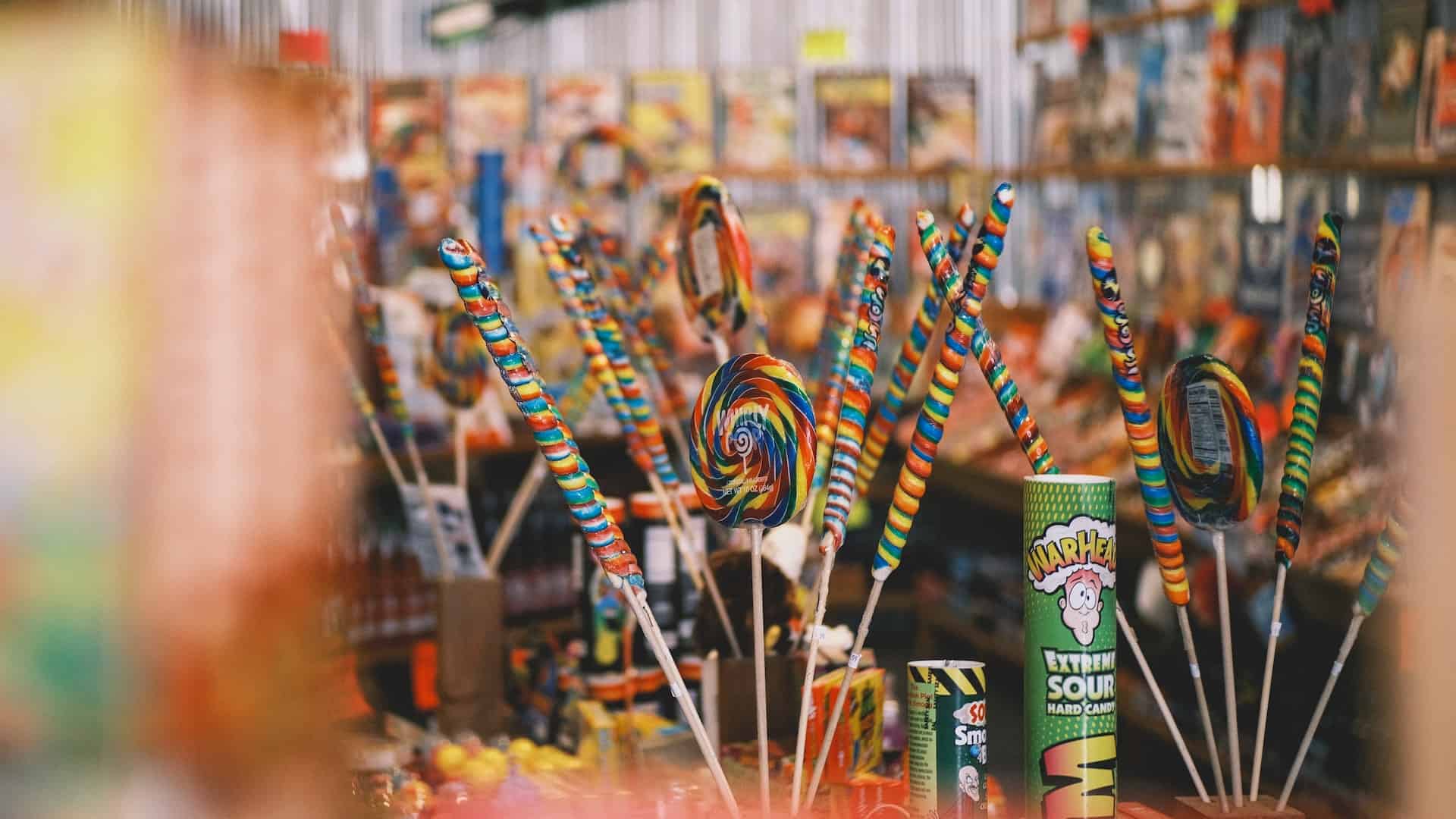 Anyone can do cake and ice cream, but you can wow your guests with a unique dessert. Try out lollies using different flavors, colors, and shapes. Or offer a selection of classic lolly bags to let everyone choose their own treats.
Lollies are a great treat for any party, and they offer a special dessert option that is creative and fun. Lollies come in sour and sweet varieties and can be made from candy, chocolate, or even lollipops. They are also relatively inexpensive, so you can easily choose a variety of flavors to delight the taste buds of all your guests. Whether you are looking for a sour or sweet treat, lollies are sure to please any crowd.
No matter how you serve them, lollies will surely be a hit on your next special occasion!
Lollies are Simple to Order Online
If you're looking for an easy and convenient way to get lollies for your next party or event, ordering them online is the way to go. You'll find various lollies to choose from, and they'll be delivered right to your door. Many websites also have extra details for bulk orders.
You won't have to worry about going out to get them. Just sit back, relax, and let the lollies come to you. It's the perfect way to ensure you have everything you need for a sweet celebration.
What are the Best Occasions to Serve Lollies?
Lollies are really the perfect treat for any occasion! Whether you're celebrating a birthday, anniversary, wedding, or baby shower, lollies are sure to add some sweetness to the event.
They're also perfect for holidays, housewarming parties, retirement parties, and graduations. So next time you're looking for a tasty treat to share with friends and family, pick up some lollies!
Here is a list of just a few occasions that are perfect for lollies:
Birthdays
Anniversaries
Weddings
Baby showers
Bridal showers
Engagement parties
Housewarming parties
Holidays
Retirement parties
Graduation parties
Final Thoughts
Lollies are a great way to add sweetness and fun color to any special occasion. They come in all shapes, sizes, and flavors, making them perfect for adding a unique touch to your event.
Whether you have something sweet or sour in mind, lollies are sure to please any crowd. So why not pick up some lollies the next time you're planning a party? They will surely add a bit of joy and sweetness to your celebration.
So don't forget to include lollies at your next special event! They offer a unique and delicious treat that will surely make any occasion memorable. Once you find the perfect treat for your next gathering, you'll be thrilled! Enjoy!