Creative tourism is all about creativity, interconnectedness, and joyous, mindful living. Here are a few thoughts about personal, community, city, and industry-wide aspects of creative tourism and how it's changing the world, now.
Develop Career Creativity
On a personal level, creative people should learn to use creativity to make a life. Unlike earlier generations, today's world values creativity. But this creativity is not "One day I will write a novel," or "I have a secret aspiration to become a celebrated artist."
No – today's creativity does it now and makes it pay.
Some creative skills are so much in demand that employers everywhere need them.
Creative skills used by digital or online marketers are in high demand. Web developers, graphic artists, cartoonists, white board artists, voice actors, search engine optimization specialists, pay-per-click gurus, and an almost limitless range of creative careers exist in this world. In-demand creatives often have the ability to telecommute from any physical location of their choice. Ask any creative: that's very nice.
Creative Tourism: Creative Cities
But, of course, creative tourism is also changing careers in art, heritage, music, dance, photography, crafts, and culinary arts.  People in the performing arts, visual arts, design (industrial, fashion, etc.), gardeners (using multiple technologies, including intricate lighting to make amazing gardens by day and night), flower arrangers, perfumers, poets, and so many others benefit from creative communities and tourism.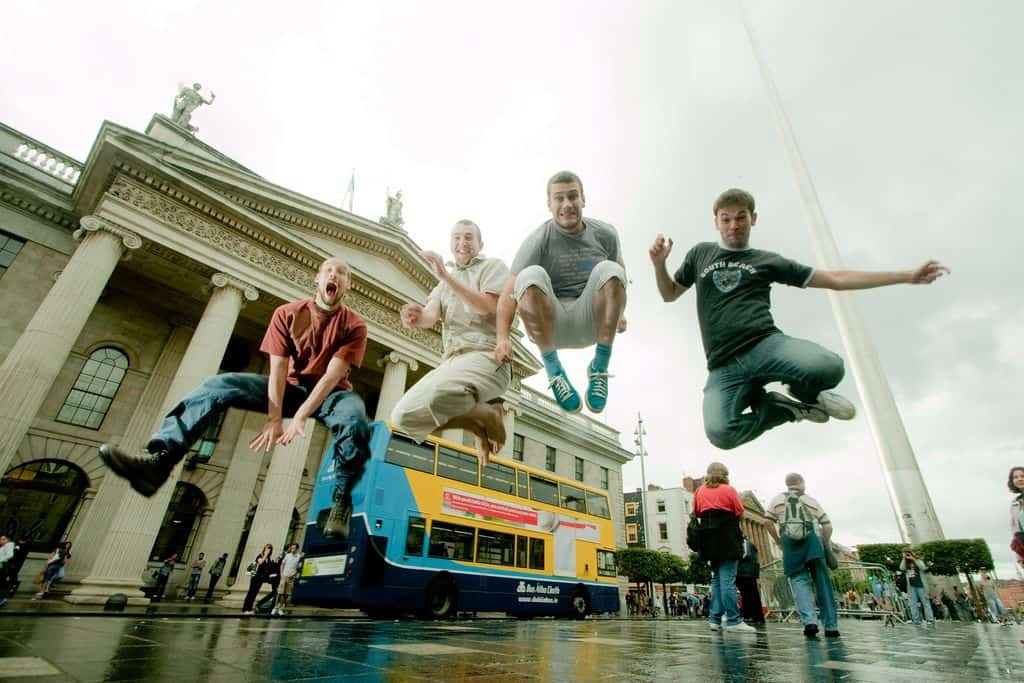 Creative people of all types are attracted to other clusters of creative people, and that's why the concept of creative cities makes so much sense. Barcelona, Paris, and Santa Fe are examples of creative cities seeking to attract and inspire creative persons and industries.
Of course, bringing many creative people into one place can have a dynamic impact on the local culture, economy, and sense of community. In such a place, creative people feel at home and feel like creating more than ever before.
Creative Tourism and Housing
Here's another great creative tourism idea that every creative person should use.
Let's say a person owns a very nice home in a desirable tourist destination. By using a reputable house-swap agency, housing costs are almost nil to travel to another creative city destination. Identify an established house-swapper, such as one that matches academics on sabbaticals. This sort of agent requires verification that the person wishing to swap homes indeed owns a home.
For example, an academic or creative wants to travel to another location. He or she uses house-matching services to swap homes with another creative person traveling to his or her desired location.  A musician in Sante Fe wants to visit France. He is offered a house-swap in Carcassonne, the home of a medieval fortress in France. It's not really close to Paris but the idea of living in a 12th century home for a few weeks inspires him. And the house swap is practically free!
If the arrangement is made several months in advance, it's possible to decrease transportation costs. When compared to conventional hotel consolidators that hope to save tourists a few dollars on high-priced hotel lodging, creative tourists explore new vistas and cultures without racking up credit card debt or angst about bad room service. They live like locals as creatives in a growing world-wide community.
Deeply Creative
I've barely scratched the surface of creative tourism and what it can mean for those that are so inclined. If you're interested in learning more, this blog post is a great place to start.
I would like to expand on this a bit more in future articles, so if you have any suggestions, please leave me a comment!
[Photos: Yuri Numerov and Eole Wind]