About
Kaitlyn Bezos (born Kaitlyn Siragusa on December 2nd 1993 in Houston, Texas) is an American streamer, and is more commonly known as Amouranth online. The 27 year old Sagittarius is also known for her cosplays and modelling career where she specializes in the adult industry on sites such as OnlyFans and Patreon, offering special content for fans with money to spare.
Going by the name of Amouranth, Kaitlyn created a YouTube channel in 2016, and has since attained large success, with her most viewed video currently at 1.4 million views. The video includes Kaitlyn cosplaying the popular restaurant Wendy's mascot, visiting other fast food restaurants and making remarks at their food. In contrast, when Kaitlyn Bezos first started her channel, she was uploading gameplay of herself playing Pokémon Yellow on her Nintendo Game Boy, whilst cosplaying Misty – a popular character in the Pokémon media franchise.
Streaming and content
Nowadays, Kaitlyn Bezos has ventured into more lewd content on YouTube, with the vast majority of her videos being oriented around cosplaying and trying on clothes. She also owns two extra less active YouTube channels: Amouranth ASMR (autonomous sensory meridian response) which includes great content for the audio crowd; and Also Amouranth, which is home to the Girls Podcast.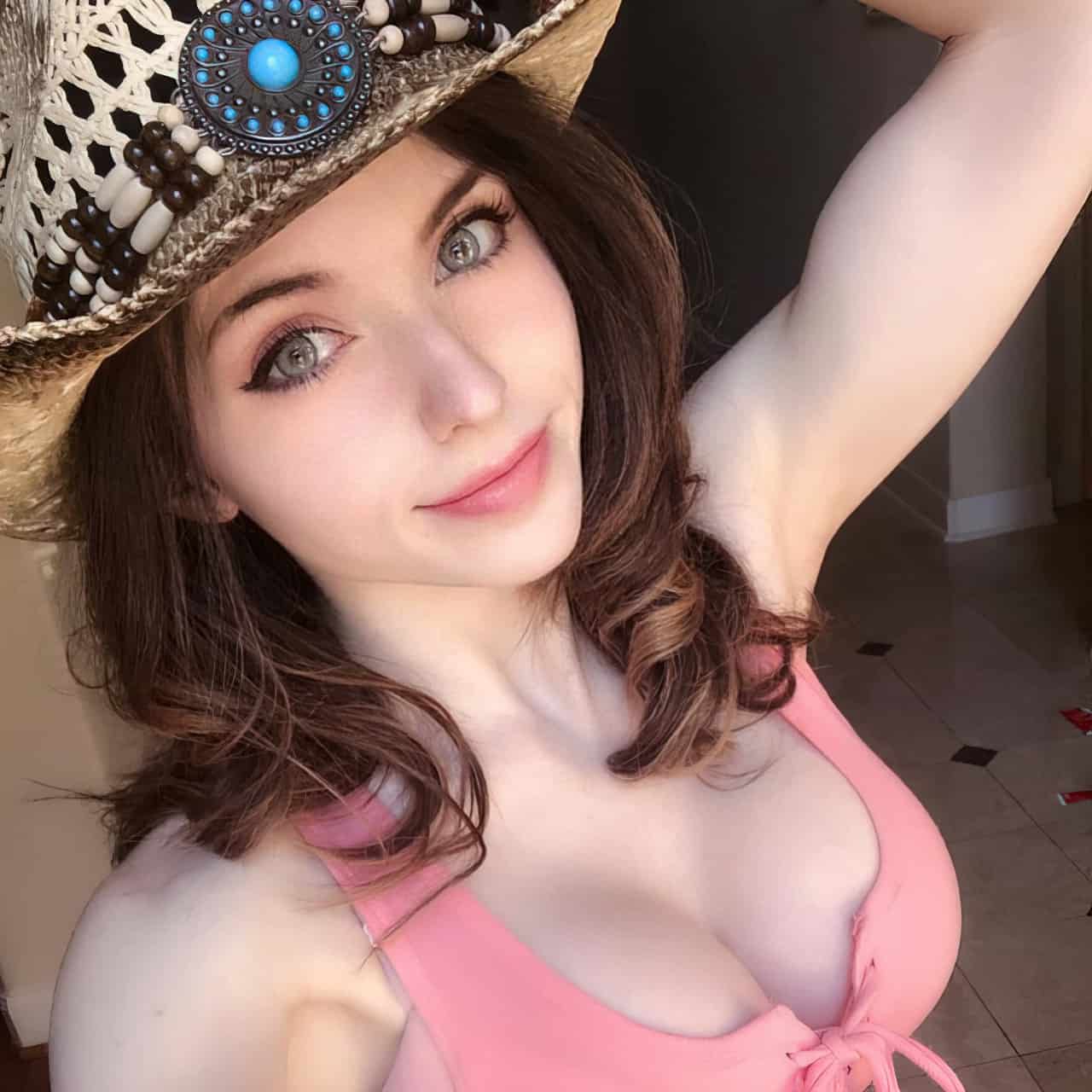 The Girls Podcast has been a great outlet for the female audience to have representation with Kaitlyn as the host, and covering a great number of important topics. Across its fourteen episodes, the podcast has included many popular streamers and entertainers such as Melina Goransson, Adriana Chechik and more.
On Kaitlyn Bezos' stream on Twitch, she loves to paint and draw on stream, as well as the recently popular hot tub, and sleeping streams. However her most popular topic to stream is in the form of ASMR, closely alongside IRL (in real life) and Just Chatting. Her gaming career has been slightly less successful, though it remains a passion of hers. Amouranth can often be found playing the likes of Mario Kart 8, Fortnite, Animal Crossing, many Pokémon games, and Just Dance. The latter of which, she is self proclaimed to be bad at, but it is entertaining nonetheless. Her Twitch account currently has 1.8 million followers.
Personal life
In 2010, Kaitlyn taught herself how to design and create costumes, kickstarting her career in cosplay. As a result, she has been discovered by the Houston Grand Opera and Houston Ballet. Today, she has ventured into public speaking and entrepreneurship, and thus participating in convention programming. Also, Kaitlyn started her own character company for children's entertainment in 2015.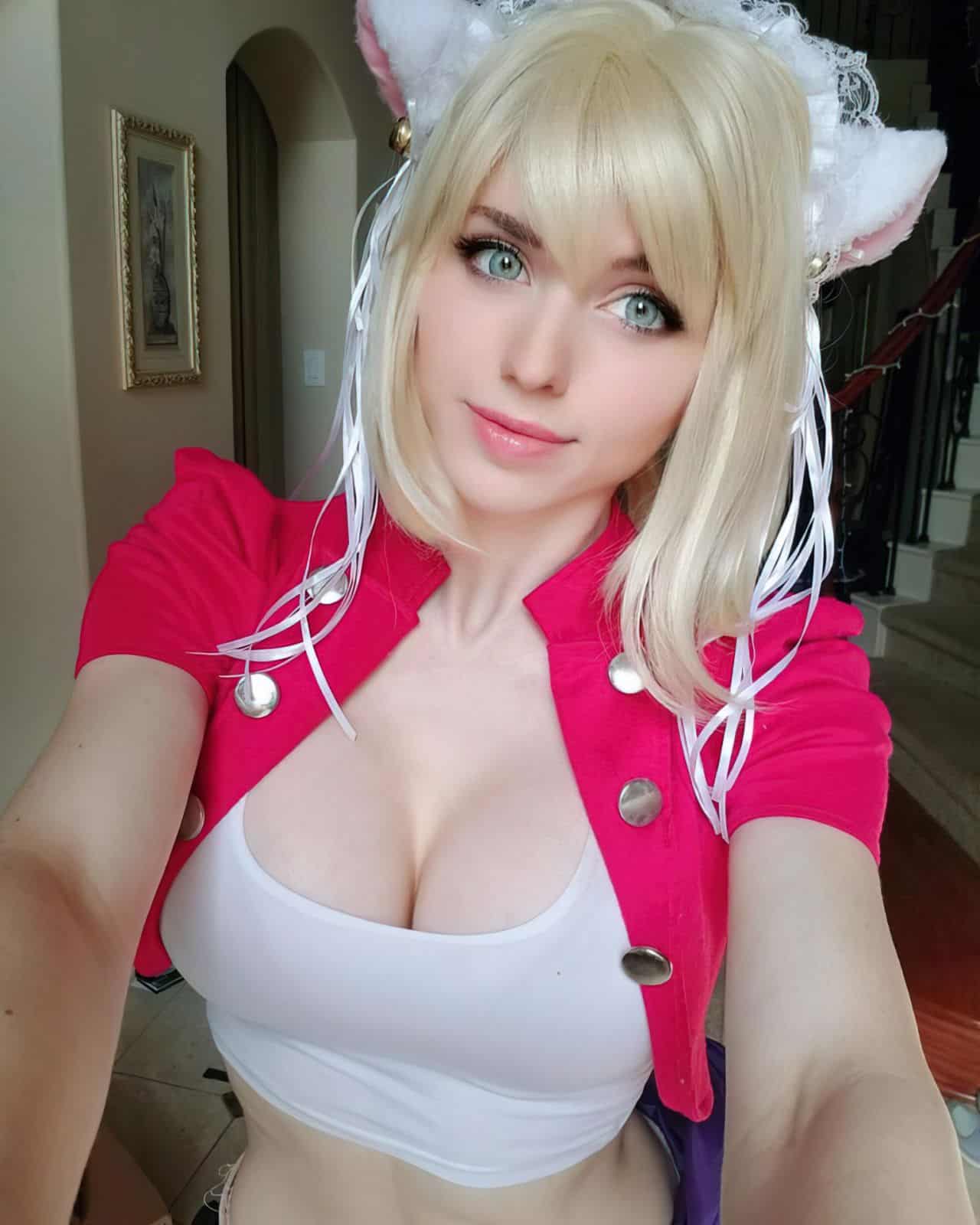 Kaitlyn is known for making guest appearances at conventions as per request and booking, and has appeared as a cosplay guest or media at the following events:
Delta-H-Con (2013-2015)
Wizard World – Guangzhou, China (2015)
Wizard World – Austin (2015-2016)
Victoria Comic Con (2016)
TwitchCon (2016)
Stan Lee's LA ComicCon (2016)
ComicPalooza (2017)
TwitchCon (2017)
Furthermore, Kaitlyn is an investor/LP in a swimming pool floaties company. On Twitter, she goes on to say, "I'm a private equity LP, and the pool floatie company is a portfolio company that supplies Costco and Amazon with pool toys [and] accessories". She also owns $170's worth of Facebook.
Bonus facts
Kaitlyn Bezos is 5 feet and 4 inches tall and weighs approximately 56 kilograms.
Her body dimensions are about 36 inches for her bust, 26 inches at the waist, and 36 inches for her hips.
Her favorite hobbies include traveling and modeling.
Green is the natural color of her eyes, and her natural hair color is blonde, however she often dyes it for cosplays.