When heading to Vegas, whether for a weekend away, a night on the town, or a Bachelor's party, you want to look your best. You will most likely be in many different environments, meaning one type of outfit just won't suffice. 
If you are going to Vegas, hitting a pool party, playing games to try anywhere, or having a fancy dinner, here are the essentials you need to stand out from the crowd on the strip.
Smart Wear
Many casinos, restaurants, and nightclubs might have a dress code that you will need to adhere to. If you aren't planning on going to any of those, you might still need a suit for a more formal event.
A fitted or tailored suit is something every guy should have in their wardrobe by the time they leave high school. A pair of fitted pants with a blazer or sport coat is more than enough to go from casual to formal. Match it with a simple button-up shirt, and you have a formal outfit that you can wear almost anywhere and any time of day.
If it's a bit hotter and a blazer or jacket ends up being uncomfortable, wearing just the button-up shirt, pants, and either black or brown dress boots is more than enough to stay classic and comfortable.
Casual Wear
You are more than likely going to be spending most of your time in casual wear compared to being in a suit or something similar. There are many more options for guys in the casual wear area compared to formal.
You will want to pack a pair of jeans, regardless of the weather. They are a great mix of casual, formal, and comfortable, and you should take a pair with you on every trip, no matter where you are going.
Fitted shorts are a must as well. They are very flattering and suit any body shape, no matter how big, small, short, or tall you are. Keep the colors neutral, khaki, grey, etc. Neutral colors are far easier to work with compared to bright colors or patterns.
You will also need a few t-shirts. Once again, fitted t-shirts are your friend, so stay away from anything baggy. There is a difference between tight and form-fitting; you don't want tight. Considering your shorts and jeans are neutral, you can wear brighter and more colorful t-shirts.
Remember that most of your casual clothing is going to be for function over form. Rather have clothes that fit nicely, look good together, and are comfortable, opposed to bright and colorful patterns and designs.
Miscellaneous Clothing
Depending on the weather, especially in winter or when it's raining, you will need more than a suit and a few t-shirts. A coat is a must, and if it isn't going to be cold but rather a bit wet outside, take a raincoat.
Considering Vegas is one of those places that you spend a lot of time walking around outside from casino to casino, or club to club, you want to protect yourself against the elements. Nothing will ruin a night quicker than getting caught in the rain and being soaked to the bone.
You should also pack a pair of swimming trunks. Las Vegas, especially in Summer, is known for its incredible pool parties that happen almost every single day. Having a pair of swimming trunks available means you won't have to miss out on any of the parties you come across.
Shoes
You need at least two pairs of shoes, smart leather shoes and a pair of comfortable sneakers or walking shoes. Your sneakers should be comfortable, as these will be the shoes you will be wearing the most, and more importantly, walking around the most.
With regards to your formal shoes, stick with lace-up leather shoes. You should really only choose between black or brown as these colors are the easiest to style and the colors that go with almost every suit color.
Brown shoes are ideal for dark blue or green suits, while black goes perfectly with a black suit or any other suit in a dark color.
Accessories
Finally accessories, in addition to your watch, jewelry, or anything else that you wear regularly, there are a few more accessories you need.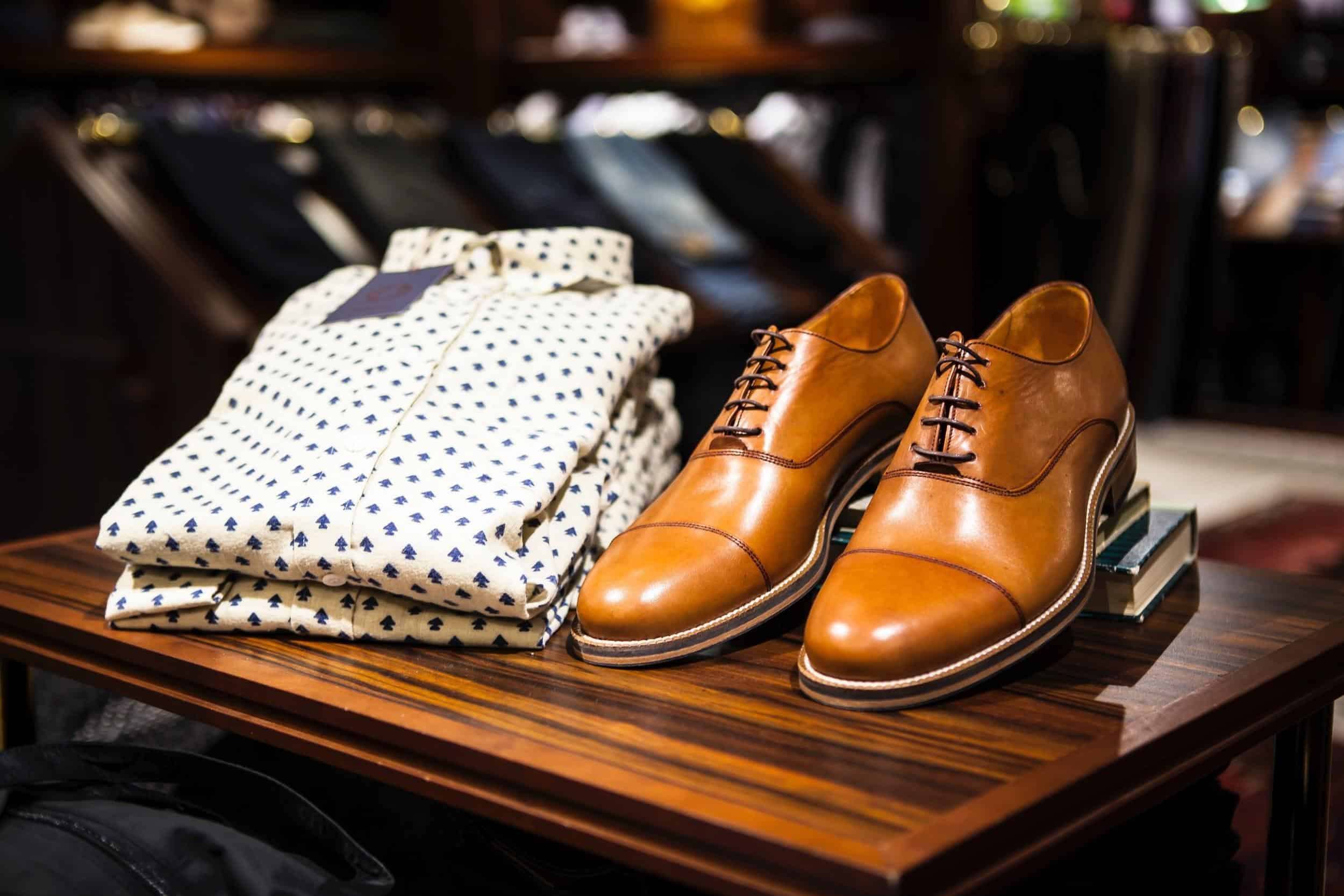 Belts
Picking the right belt isn't as easy as you may think. If you are unsure which one to choose, an easy rule to remember is that a simple, silver buckle is best, and the belt color should match the color of your formal shoes.
As mentioned before, if you are wearing brown shoes, match them with a brown belt; if you have black shoes, you need a black belt. While the combination is subtle, mixing the wrong colors is far more noticeable.
Hats
Hats can be risky, but also practical. If it is summer and sunny out, you will want something that protects your face and neck. You really can't go wrong with a cap, mainly just for relaxing at the pool or exploring.
A wide-brimmed hat is also ideal if you are looking for more protection. Avoid hats such as fedoras, there are very few people who can pull them off, and more than likely, you aren't one of those people.
Bags
Your luggage isn't that important as it just needs to do one job, but having a backpack or waist bag is a must if you are out and about. Make sure it is big enough to hold your belongings but not so big that it feels like you are on a hike.
Packing for a trip to Vegas isn't as difficult as you might think. You just have to remember to pack for multiple occasions, as Vegas offers you far more than just a night at the club or fancy dinner. Follow these tips, and you will be looking your best from the time you first step foot on the strip until you leave.