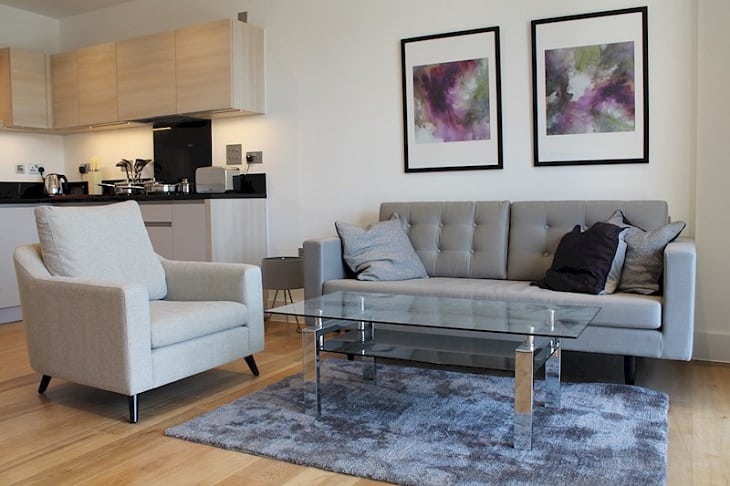 Let's face it: while vacation travel is exciting, it can also be a real hassle. Getting to your destination is only one piece of the puzzle. Once you're there, you have to get checked into a hotel.
Hotels are especially problematic for families with kids. My wife and I did well enough before we became parents. We'd travel to a new place and check into our hotel room. We didn't need more than the mini-fridge (and tiny liquor bottles inside), as when we got hungry, we'd order room service or meander out to explore all of the local restaurants. If we weren't sure where to go, we'd wander until we found something interesting.
Space was never a problem when it was just the two of us, either. The cozier the hotel room, the happier we were!
Travel Life Post-Kids
Fast-forward several years and our life is very different. It's no longer the two of us; now, we have three kids, ages eight, five, and two. If a hotel room was cozy with just my wife and I, even the most spacious room feels absolutely cramped with five of us crammed into it.
Another reason hotel life quickly became frustrating with three kids is the total lack of fridge space. Ordering room service for kids simply isn't an option whenever one of them announces that they're hungry (which is approximately every 15 minutes), and it's tough to jam leftovers and favorite snacks into a teensy refrigerator.
Because my wife and I love to travel and want to expose our kids to as many different places as possible, we knew there had to be a better way.
Ditching Hotels Forever
On our last trip to London, everything was different. What changed? Instead of staying in a hotel, we booked an amazing apartment through thesqua.re. They feature serviced apartments in sought-after locations around the world.
What a change! Since I often have to work while on our trips, we were able to spread out and I had room to take calls and attend to important e-mails. The kids had room to stretch out, as well. The full kitchen in the apartment meant that it was easy to whip up a quick snack or meal for the kids (or for the entire family if we wanted to stay in).
Best of all, when we ventured out, the concierge was able to send us in the right direction. There's nothing worse than ending up at a restaurant that's not suited for young children or setting out on foot to see a sight that's (in reality) too far for little ones to walk. With guidance from the concierge, tears and meltdowns were kept to a minimum and the entire family was able to enjoy our adventure together.
After our experience on this trip, we'll definitely be using thesqua.re for our trip to Paris next year. We're not sure if the kids will be up for trying escargot, but at least we know that we'll have a great place to stay while we introduce them to yet another lovely city.