The 2012 Summer Olympics have come and gone, and while we still have plenty of hot summer days ahead of us, it won't be long before winter arrives. I tend to be in a bad mood from late November until February, as I have absolutely no interest in freezing temperatures or the "fun" activities of winter, such as ice skating, skiing, and snowboarding. It's during those times that I wish I was on a tropical island, surrounded by hot babes while sipping a nice cold drink on a beach.
For those of us staring out the window of a bleak office building, this may sound like pure fantasy – but Mexico vacations can provide us with something very similar. The difference between our fantasies would probably be that in addition to sipping on a cold drink at the beach, I would also be creepily checking out the hot babes… or something along those lines. Regardless, I'm excited about planning my winter getaway to a slightly tamer version of my fantasy land, paradise, or whatever you want to call it.
Planning Your Mexico Adventure
All-inclusive deals to Mexico are very affordable these days, and I've seen last minute deals as low as $700 including flight and accommodations. A simple search like "very cheap holidays abroad 2014" will bring up a wide range of good deals to Mexico, and that's just one example.
Now, last minute deals are great, but the downside is that you're often limited in your options, such as location, time-frame, etc. It's for that reason that I booked my trip in advance to the Grand Sirenis Resort in Riviera Maya, Mexico. This will be my first time experiencing a '5 Star' all-inclusive resort in Mexico. Although most of my days will be spent at the resort consuming as much booze as possible to take advantage of the unlimited drinks, I do plan on checking out a few touristy things as well, such as…
Xel-Ha Park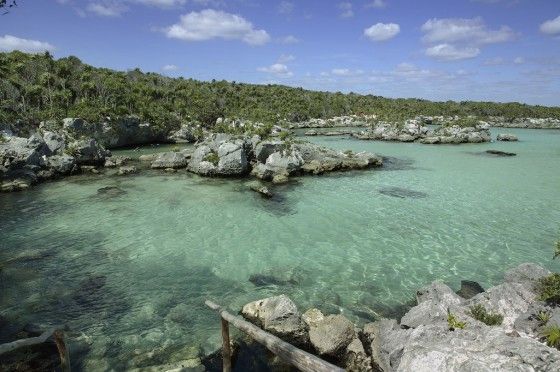 Located about 76 miles south of Cancun, Xel-Ha Park is a commercial aquatic theme park which opened as a tourist attraction in 1980. One of the main attractions of the park is the natural inlet and lagoon, where flow of a river through rocks mix salt water with fresh water from underground water currents.  The park is a natural aquarium and home to hundreds of different species of fish and other wildlife. A turtle reserve is also situated in Xel-Ha.  Visitors to the park can enjoy activities such as scuba diving, snorkeling as well as swimming with the dolphins.  Bring comfortable shoes as there are also trails to hike for those looking to explore a bit of the Mexican jungle.
Coco Bongo – Playa Del Carmen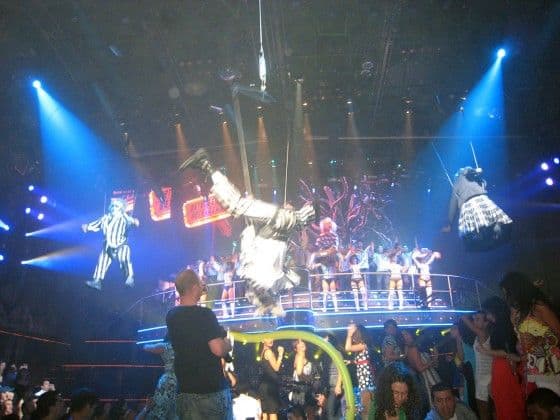 The original Coco Bongo is in Cancun, but if you happen to be staying south – consider checking out one of the most raved about clubs in the Mayan Riviera. I've read TripAdvisor reviews, and it's recommended that you purchase VIP tickets as you'll get better service once inside. The highlight of the club is the live and colorful entertainment with various acts. The club gets packed like a can of sardines, so if you're not a fan of larger crowds, avoid this place. I realize that I could go to a club locally, but from what I've heard, it's definitely worth checking out.
Mayan Pyramids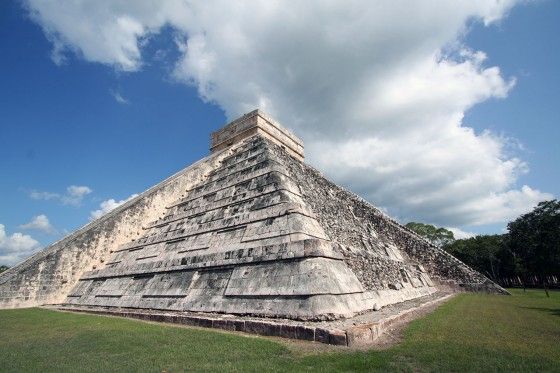 You're in Mexico; you have to check out the various historical sites such as Chichen Itza. The Mayan people built some amazing cities which included military fortifications, pyramid like temples, astronomy observatories, royal palaces, and ball game rings. The remains of these ancient buildings still exist today and are definitely worth checking out. Other sites worth mentioning are Tulum, Coba, Muyil, and Ek-Balam.
There are plenty of sites to see, but with only one week stay at an all-inclusive resort, I've narrowed my options down to these three places. If you have any other suggestions, please leave a comment below!
(Photos by Mindaugas Danys, Grand Velas Riviera, Hugo Cadavez, and Saitor)