If you've never heard of Goa's incredible beaches, then you're not alone.
When people think of beautiful white sandy beaches, India probably isn't the first place that springs to mind, but Goa – India's smallest state – happens to be one of the best beach destinations in the country, and one of the most beautiful places in the world. If you're looking forward to escaping the biting winter cold like I am here in Montreal, Canada, then a trip to Goa may be your chance to enjoy the some winter sun.
What's So Special About Goa?
Young or old, Goa is a beautiful and exciting place to visit. Ruled by the Portugese during the 16th and 18th centuries, and largely isolated from the rest of India during that time, Goa has a rich history and culture. That it's absolutely littered with beautiful beaches and ancient fortresses doesn't hurt either…
Yes, while your home city is blanketed in a meter of snow, you could be sitting on a sandy beach sipping Feni, a delicious 42% alcoholic beverage that's popular in Goa.  Now that's a drink! I can get blasted off a bottle of red wine, so I can just imagine what Feni would do to me. It's a must, though… enjoying the local food and drink can provide a person with a deeper understanding of the local culture, or at least make said person very, very drunk.
Speaking of culture, Goa is actually home to a number of World Heritage sites. I'm not really one for modern churches and convents, but some of the holy buildings I've seen over the years have been incredible, and it looks like Goa's offerings are no exception. While you're visiting, be sure to stop by the Bom Jesus Basilica which houses the remains of St. Francis Xavier, the patron saint of Goa.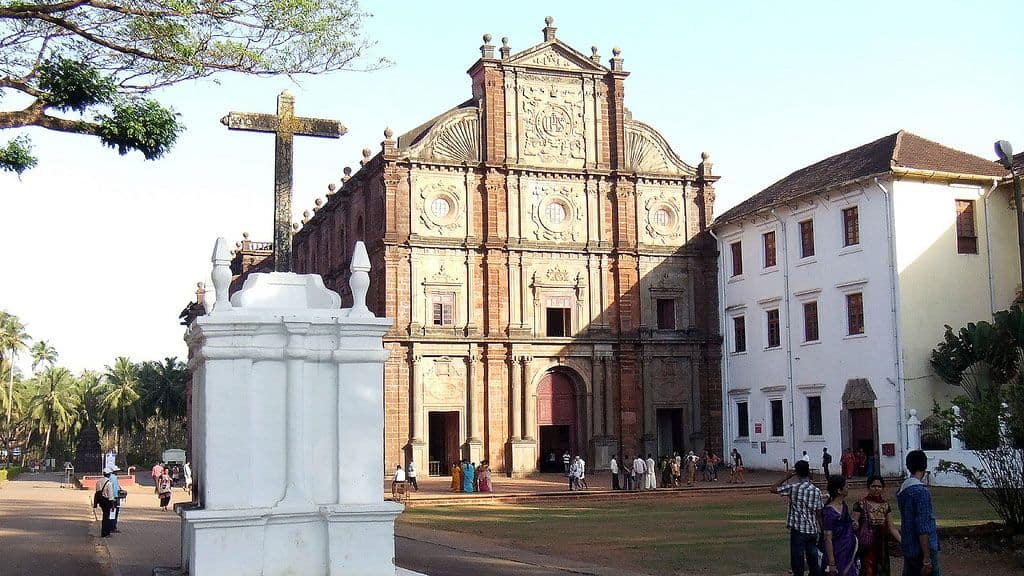 Things to Keep in Mind…
If you're seriously considering a trip to Goa during the winter break – or any other time of the years – then there are a few things you should keep in mind before you prepare for your sunny escape. After all, how will you know what to pack otherwise?
What it's Like in Goa: The average temperature in Goa is around 30 degrees Celsius all year round. June to September is considered the rainy season, so you can expect this time of the year to be really wet and muddy. If you ask me, not the best time to visit. On the other end of the spectrum, May happens to be the hottest time of the year. From all the research I've done, the best time to visit Goa is anywhere between October to February, which they too consider the winter season. During this period, it's not too hot or too wet and muddy.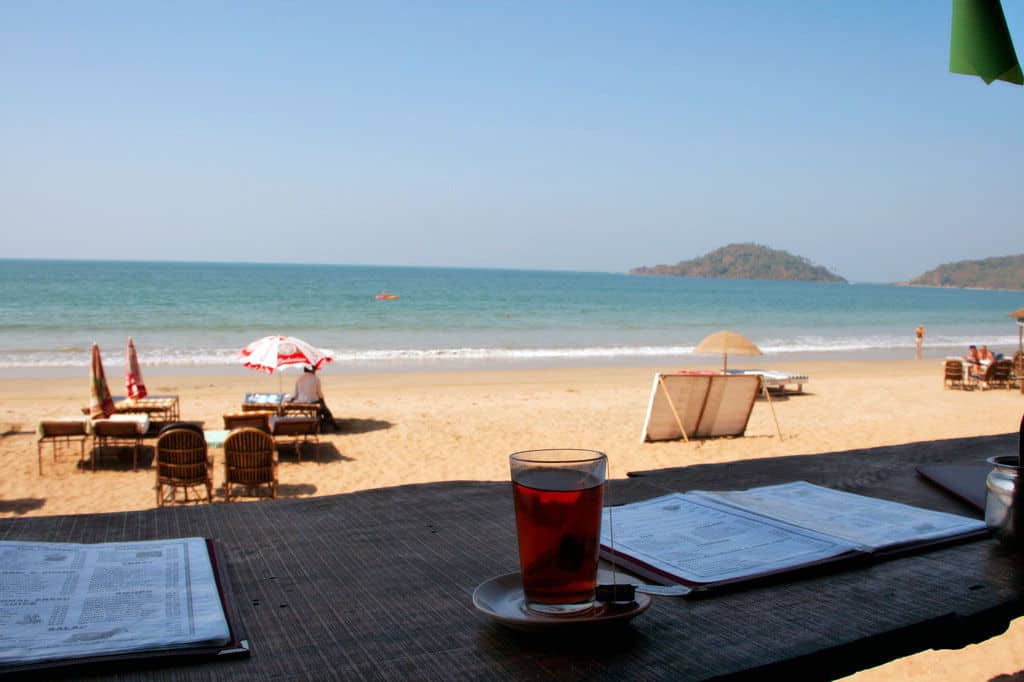 I'm guessing you probably want it to look more like this when you visit…
What to Bring: No matter what time of the year you decide to hit Goa, be sure to pack light cotton clothes, as Goa is extremely humid. In fact, you should definitely pack lightly anyway. You won't need a lot of clothes, and there's no need to pack your jeans, jackets, or other heavy clothing. After all, you'll probably be spending quite a bit of time at the beach. Just make sure to bring your sun protection gear – sun glasses, hats and sun block. One final thing: be sure pack a voltage adapter for your gadgets. In Goa the AC voltage is 220 volts, which will wreck your shit without an adapter. To be on the safe side, check the voltage before you decide to use any of the plugs.
Dining and Drinking: Standard hotel food may be fine when you've just landed, are starving, and want to cram your face full of the nearest food, but when you're ready to try something more authentic, try the food near famous tourist spots such as the previously mentioned Bom Jesus Basilica. Areas like these actually serve authentic and exotic Goa cuisine. Having said that, your choices are not limited to traditional Goa cuisine; in Goa you'll find Indonesian, Portuguese, Continental, Chinese and Mexican dishes in many of the restaurants.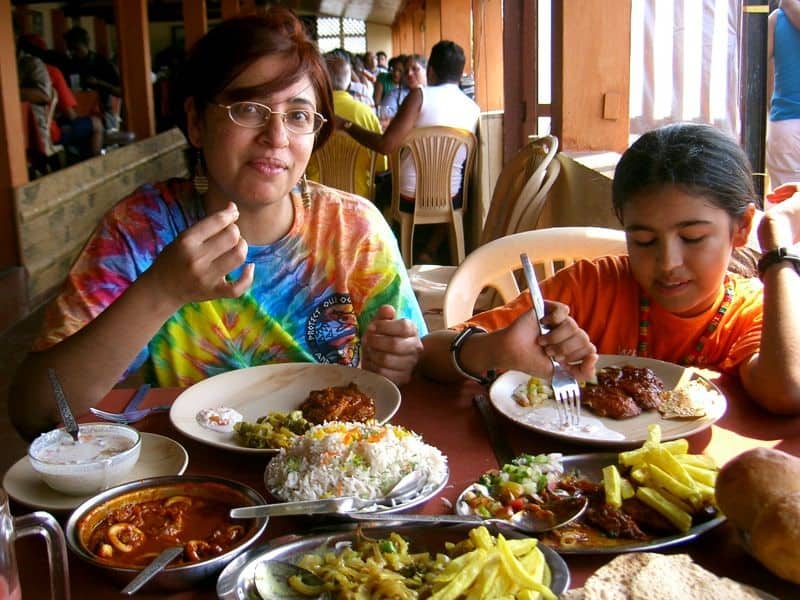 However, the best food in Goa is the seafood, which is usually served in small restaurants. No matter where you eat, though, be mindful of the water. The recommendation is to always always insist on bottled Mineral water, lest you find yourself shitting your guts out in the shower.
Staying Safe: Goa is a popular tourist spot for beach bums, but there are still certain precautionary measures you should take, such as taking anti-malarial pills. The incidence of this tropical disease is quite rare, but take the pills anyway just to be safe. Believe me, you do not want to catch malaria. The use of mosquito nets and repellants are also highly recommended to avoid getting bitten by insects such as mosquitoes.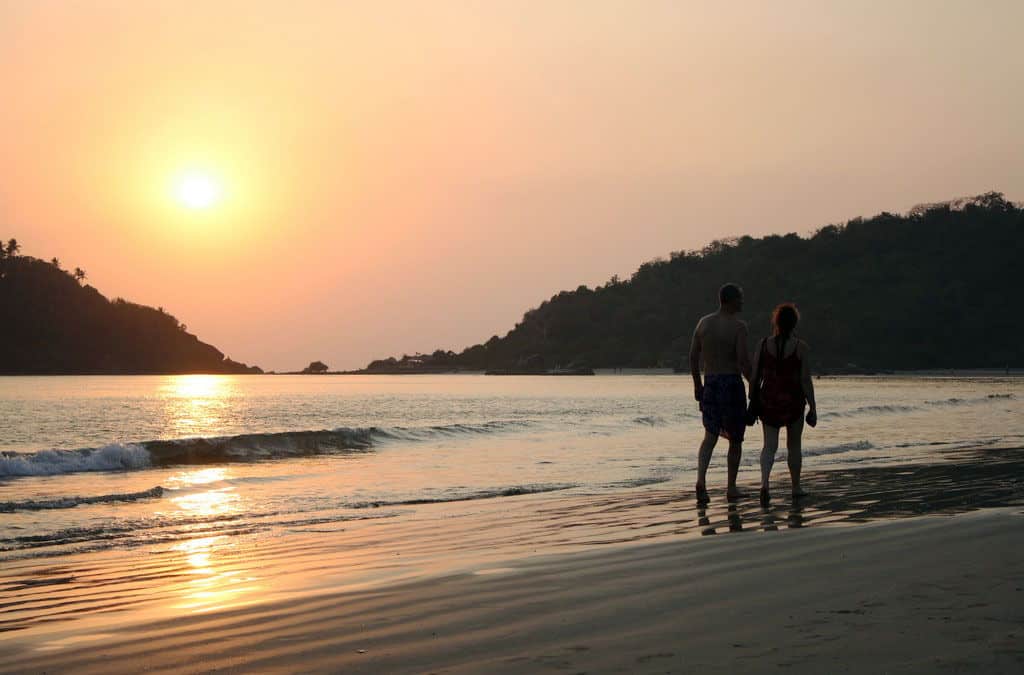 Last but not least, follow your parents advice and don't accept food from strangers. Why a stranger would be handing you food, I can't imagine, but I've seen that warning numerous times. That, and to avoid giving money to the homeless.
Time for Fun!
I hope you've found my little overview and introduction useful, and if you have any questions or comments, don't hesitate to leave them below. If you decide to take a trip to Goa, please share your pictures with us as well. I'll include them in the article!