I've been fortunate enough to have traveled quite a bit in the last few years. Like anyone who has caught the travel bug, I've picked up quite a few useful tricks along the way. You see, travel is not only a ton of fun, but it's also useful too… it's a teaching tool, and no where is this more apparent than when it comes to commerce (buying from the locals) and accessing your money (using an international bank). If you're planning to travel in a foreign country, you're going to need money, and I just so happen to have a few suggestions for you.
After having my debit card rejected at a train station in The Netherlands – for my own security, and much appreciated, but still frustrating – I started thinking about better ways to handle the whole money aspect of travel, both in terms of having access to it, and in the case of cash, safely carrying it. So here are my suggestions…
Need Money Overseas? Remember…
Before you leave on your trip, visit your bank or an institution that specialized in foreign currency, and take out a few hundred dollars worth of cash in the currency of your destination. This is useful for when you're fresh off the airplane and need to pay airport fees, or simply have a hankering for a decent meal after a long flight.
If you're a bit of a digital nomad, frequently traveling around the world for either business or pleasure, then consider opening an account with a bank that deals in multiple currencies, such as LloydsTSB International. Online banks like this usually make it a heck of a lot easier to take out cash overseas, and without the extra conversion fees associated with most traditional banks you use at home. It may sound a bit James Bond, but I assure you… the money you save at the bank machine will be enough to justify the work required to set up an account.
When you need access to a bank machine, make sure to withdraw money during the day, in a well lit area, and preferably with another person keeping an eye out for you. No matter what, it's going to be obvious that you're a tourist, so might as well use extra caution. I decided to start doing this while traveling through Egypt and Jordan for peace of mind.
Chances are you'll be doing some shopping at some point, and for that I suggest bringing only as much as you need for that particular outing – especially if you're spending time at say, an open market. Depending on where you are in the world, you're going to be doing some haggling, and accidentally flashing too much cash is going to seriously damage your leverage when it comes to negotiating a price for something. I talk about this at length in my haggling article.
Whenever possible, make sure to use your debit or credit card instead of cash, providing you have one that offers a reasonable exchange rate. Once again, this is mostly a safety thing, but it's also a point of convenience as well. Having to fiddle with a bunch of money you aren't familiar with when you're trying to enjoy yourself can be irritating.
If you read this and realized that most of my suggestions are common sense, then congratulations, because you're absolutely right. Unfortunately, common sense isn't always common, and sometimes people need a reminder, especially when it comes to something as important as one's finances. I hope that at the very least I gave you a few useful ideas to make your next trip even more enjoyable.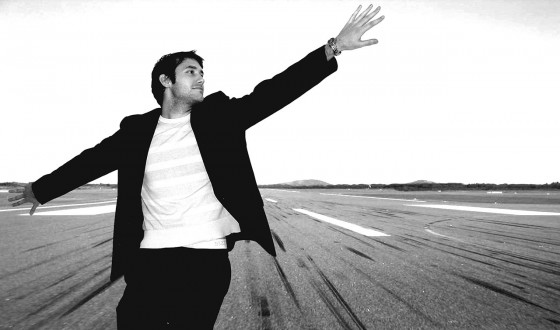 If you've got any money related travel trips of your own, be it about ease of accessing funds, staying safe, or even simple ways to save money, then feel free to share them in the comments below!
[Photos by Judit Klein and Light Surgery]