While this year's pandemic may have put several travel plans on hold, there is no stopping you from planning your next getaway. As you sit and think about the perfect trip location, travel tickets, and itineraries, don't forget to plan an essential part of any trip; your travel wardrobe. Depending on the destination you have in mind, you should aim to keep stylish outfits that are functional yet on point. Pack items that can be wearable for different scenarios and those that can be mixed and matched to put together versatile outfits.
If you have some old, basic items lying around, it might be time for an upgrade, but knowing where to start can be tricky. Finding items that compliment your personality and are trending at the moment can be daunting because of the endless possibilities that are available in the market. Not to mention, the very thought of buying new clothes may sound like an expensive task.
If you're in the process of building a flawless wardrobe for your next vacation, we got you covered. This article will discuss some great tips and tricks on how you can easily plan and build your travel wardrobe.
Budget For Your Travel Wardrobe
Just as it is crucial to plan your trip's finances, you also need to set aside some money to buy necessary items for your travel wardrobe. After all, if you look good and feel comfortable, you are bound to have a much better time than if you end up being ill-dressed and unprepared for what's in store. Building a wardrobe does not have to be unaffordable if you do it right. Make a list of items you most certainly need. We suggest you look for quality items on sale or during the offseason. This way, you can grab the best pieces on clearance prices and save a lot of money through discounts. Another great way to easily afford new clothes is to look out for catalogues on finance. You can go through the extensive items available and avail their buy now pay later schemes to afford what you need at the moment easily.
Pay Attention To Outfit Essentials
Once you have the finances sorted, you can begin by buying new clothing items and slowly adding on to your travel wardrobe. We suggest you start with the ultimate travel essential item; socks. You need to have the right socks to stay comfortable during your travel, especially if you anticipate long hours of walking, trekking, or hiking. For such trips, we recommend you buy a pair of the best compression socks for travel. They come in many different styles and designs and provide sturdy support for your feet. You should also consider purchasing other essentials like undershirts, tops, bottoms, and shoes but keep in mind that layering is better than buying heavy items that are difficult to pack and carry.
Plan Out Some Outfits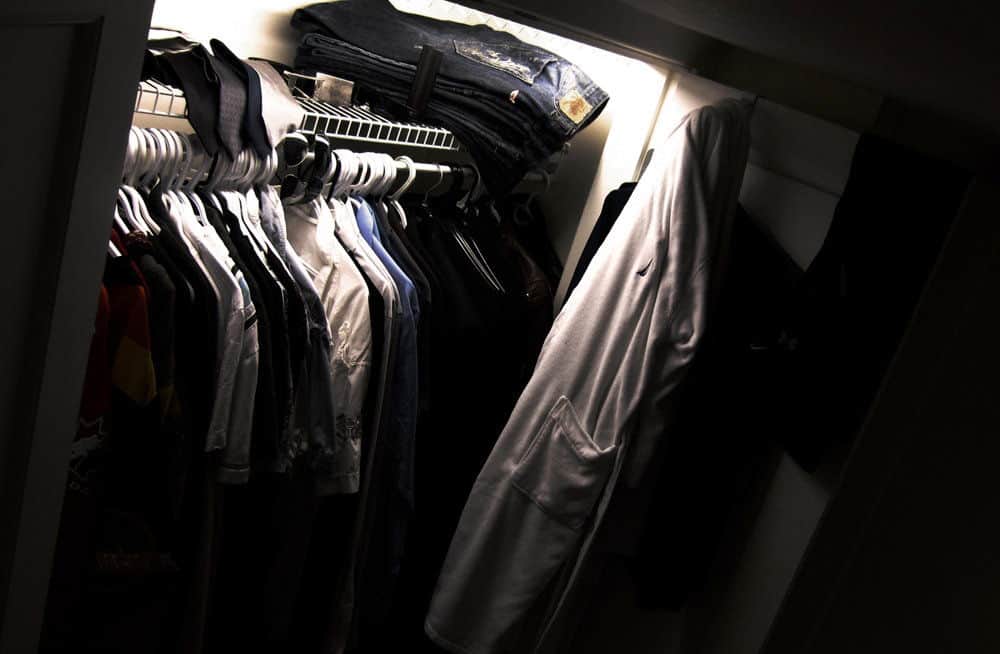 The best way to build your travel wardrobe is by creating a structure and a sense of different outfits. By putting together your belongings as outfits, you essentially only keep items you know you will need and will also save time during the trip when you don't need to spend hours thinking about what to wear each day. We suggest that you keep your travel itinerary in mind and plan outfits suitable for each activity you plan to do. Start by collecting some basics using a neutral color palette but also throw in some statement pieces. You should consider a day and night outfit and also outfits for cold versus hot weather. Consider getting a bunch of neutral T-shirts that can be dressed up or down using a jacket or a blazer based on what you plan to do for the day. While joggers and jeans are comfortable, don't forget a pair of dress pants if you plan on attending a formal night event. Next, you can throw in some accessories like the right shoes, a backpack, and sunglasses to take your outfits up a notch.
Remember: Quality Over Quantity
When you're selecting pieces for your travel wardrobe, the golden rule to follow is quality over quantity. Before making a purchase, do enough research on the material and fit so that you end up with a sturdy item that will last you a while. This might mean that you will end up paying a premium for the quality but owning a classic, timeless item will be worth it in the long run because it will withstand wear and tear and remain in good shape. There is plenty out there available from synthetic to natural material when it comes to fabrics, depending on what you are looking for. Always go for classic fabrics that you should test out for allergies and skin reactions before making a purchase. For winter or cold weather trips, opt for merino wool, a non-itch fabric that easily wicks away moisture. Cotton and polyester blends are breathable materials for tops and tank tops but retain moisture, so you should avoid them during the summer. All things considered, always remember to purchase limited, high-investment pieces that can withstand the travel yet remain in fashion for several years.
Parting Thoughts
A vacation is a perfect time to lay aside your worries and relax but there is no reason why you can't look stylish while doing all that. To piece together the perfect travel wardrobe, pay attention to the tips we shared in this article, and go with what speaks to your personality, and you will never go wrong. Once you have a dream travel wardrobe in mind, budget well, use smart shopping hacks such as online catalogues, and shop away with ease.