The car is one of man's greatest inventions. Quite frankly, it's hard to imagine how we'd survive without them. For most teenagers, male or female, learning to drive is their number one priority once they reach the legal age.
It's a truly exciting time in your life. Nobody ever forgets the feelings of passing their test and buying their first car. However, there are many things you need to consider as you plan for life on the road.
Here are my top tips to ensure you pass your test quickly. Moreover, it should ensure that you get behind the wheel of the best car for you.
Use A Professional Instructor
Learning to drive isn't cheap, and I bet your parents have already offered to give you a few lessons. In this world, though, you get what you pay for. And this is such a vital life skill that it is best left to the professionals.
Your parents are only trying to help, and you should appreciate this. However, they will have forgotten things themselves. Conversely, an expert instructor knows exactly what they are doing. They also have the experience of working with drivers of all ability levels. Their patience will be a great help to keeping you calm through the process too.
Besides, crashing your Dad's pride and joy isn't going to do much for your relationship.
Don't Underestimate The Theory
As far as passing your driving test is concerned, most young drivers think solely about the practical. However, you'll soon learn that the theory side is equally important and requires just as much attention. Do not fall into the trap of underestimating its significance.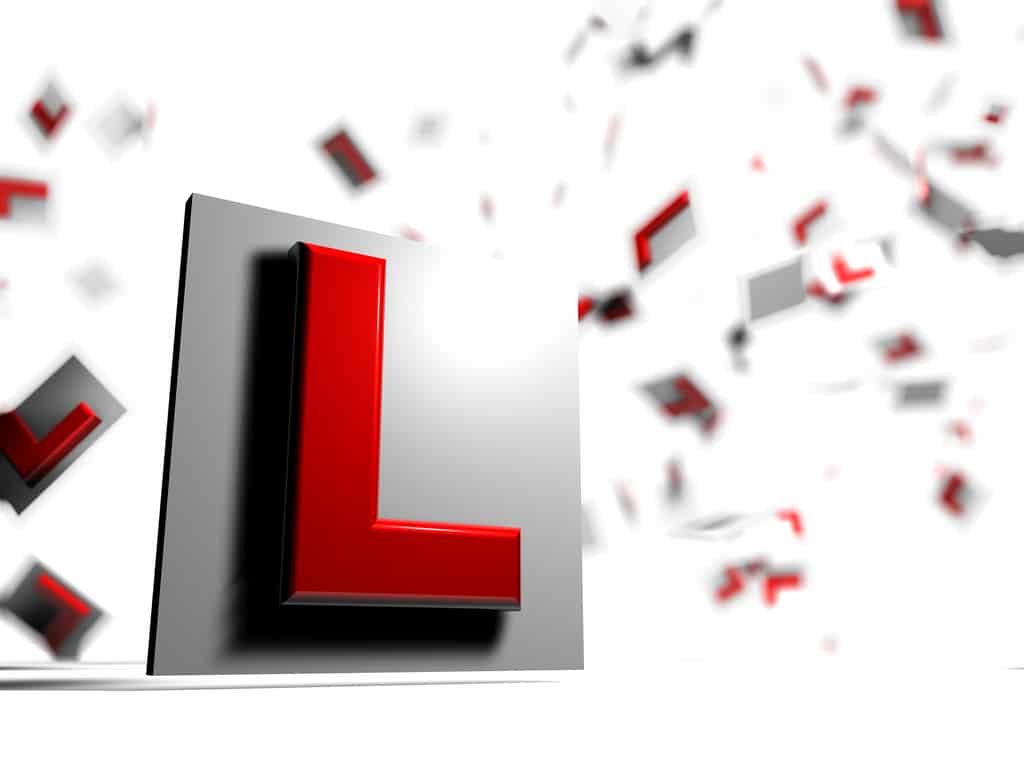 The theory side of driving can be tough. Meanwhile, taking multiple resits can soon see the cost of learning to drive shoot through the roof. Fortunately, it's never too early to start learning. Click here for more info that should help you pass this test with flying colours.
Passing your theory test is a requisite part of learning to drive. Moreover, getting it out of the way will allow you to concentrate solely on the physical. Most importantly, though, it should keep you safe on the road.
Choose The Right Car
Every driver has a dream car. Unfortunately, we all live in a little thing called reality. Sorry sunshine, but you might have to put those thoughts of owning a BMW M4 on ice for a few years yet.
For most young drivers, buying a used car is the better option. This might sound a little dejecting at first, but there are some great deals to be had on this market. However, it is advised that you use a reputable dealer rather than a private seller. If a problem does surface, tracking down some bloke on Gumtree could prove challenging.
Many dealers offer great finance agreements on used motors too, which should take away some of your stress. The key is to find a reliable model that will suit you well. Even if it's not your first choice vehicle, it won't have to last forever.
Besides, choosing wisely here will save you plenty of money elsewhere too.
Understand Other Financial Costs
The car itself is an expensive part of the process, but it's far from being the only consideration you need to make.
Car insurances can be particularly harsh on young drivers, especially if you are male. There are ways to reduce these costs, such as adding a parent as a named driver. Similarly, you may want to compare the different types of cover available. However, the best way to keep it as low as possible is to choose the right vehicle.
Apart from that, you need to also consider tax and maintenance costs. Then there's the running cost of petrol too. This information shouldn't put you off driving, but it is important to understand the different factors.
With this information under your belt, you'll be far more likely to make better choices.
Don't Drive Like An Idiot
Last but not least, one of the best tips that anyone can give you is to drive safely. It's understandable that you want to feel the thrill of driving, but there is a way to do it, and speeding isn't it.
If you want to feel the sheer adrenaline, then book a track day. Putting the lives of others, as well as your own, at risk by driving like a maniac in everyday life is irresponsible and stupid. Also, if you do get caught shortly after passing your test, those penalties could be even more severe than normal.
Being safe doesn't mean you can't enjoy your driving. Besides, you won't be having any fun if you lose your license.
I hope these tips help. I'll see you on the road soon!