Over the past few years, a large quantity of smokers has decided to take a stand against the big tobacco companies. While these individuals have given up cigarettes, many have switched over to the vaporizer. This allows them to simultaneously save a substantial amount of money, while also maintaining their health. When compared to traditional cigarette, e-cigarettes and vaporizers are far safer. Of course, your vaporizer can make the difference between getting a good hit and being left with small clouds. How do you know which vape is best? You'll find out below.
Desktop or Portable
First and foremost, you should consider your lifestyle. Are you the type of person, who travels frequently? Or do you stay home most of the day? This is incredibly important, because you will need to select a vaporizer, which perfectly accommodates your lifestyle. When looking at vapes, you will find that there are desktop models and portable varieties. Some people will acquire one of each, but this is not a necessity. Instead, you should choose the one that suits your lifestyle the best. If you want to be able to enjoy your herbs everywhere and anywhere, you'll want a desktop vaporizer. However, if you're a couch potato, a portable model will most certainly do the trick.
Batteries Or Plugin
Vaporizers need power. They can be powered through batteries or through a wall adapter. And, some of the newer models will come with USB cables for powering the unit and recharging the internal battery. Obviously, if you opt for a portable model, you'll need a battery powered vaporizer. For portable models, the batteries are far more important. The electric adapter will give you a consistent flow of power, which will never deplete. With batteries, you won't want to be required to recharge or replace the batteries too frequently. Therefore, you should opt for the longest battery life possible.
Just remember that finding the right vape mod can potentially increase the longevity of the battery.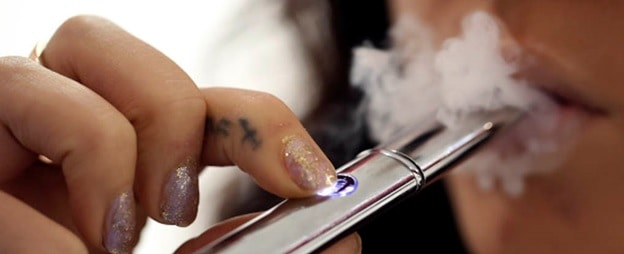 Included Accessories
Although the vaporizer and its internal components will be the most vital things to consider, you should also think about the accessories provided. If you do not receive all of the accessories needed to maintain the pristine condition of your vaporizer, you'll be forced to purchase these items separately and this will increase the price. When examining the package's contents, make sure it includes everything you need to use, clean, and recharge the vaporizer and its batteries.
Heating Method
Before you go out there and start shopping for a new vaporizer, you need to familiarize yourself with the embedded heating mechanism. Most vaporizers are embedded with a heating mechanism that provides either convection or conduction. When it comes to deciding which type of heating method will better suit your needs, you need to consider is how much money you have to spend and whether or not you want something conventional. Conduction heating involves heat transfer via direct contact, while convection heating involves heat transfer through air particles.
If you are completely new to these heating methods, you probably cannot grasp the concept of how both option function. What you do need to know is convection heating is much more superior than conduction, but it is extremely difficult to achieve, plus it is slightly more expensive. Most portable vaporizers are embedded with a heating element that promotes conduction heating. However, this form of heating does have one major drawback. Instead of vaporizing the material, conduction heating, will occasionally combust the material.
Conduction heating is the most affordable option, but it can also create some inconveniences for the individual. To prevent uneven heating, you must periodically shake or stir the material. Desktop units are more often embedded with a heating element that utilizes convection heating, but of course you cannot transport these around very well.
Making Sure You Get A Warranty
Anytime you are investing hard earned money into an expensive device, always buy with confidence in knowing that the company is going to back their product with a warranty. The same thing applies to choosing a good quality vaporizer. When buying the product online, if the website doesn't mention anything about a warranty. Be sure to contact the company and ask them in they offer a warranty with their products prior to purchase. Even lower-priced vaporizers will come with a good warranty.
Choosing The Right Place To Shop
When choosing to buy a vaporizer one of the first things you have to consider is where you are going to shop. Sometimes finding an honest and dependable store or shop can make or break a deal. Make sure that you read several different customer testimonials about the products that the store offers. This is especially true, if you are going to be shopping online.
Easy To Use And Simplicity
The simplest device is always going to be your best option. After all when you are using the device on the fly, you want it to be a quick and simple process. If the device requires you to be a rocket scientist in order to use it there is a good chance that you are going to run into to problem after problem along the way. This might sound silly, but there are a lot of vaporizers out there that are complicated and features tons of devices that are not needed.