With a flagging economy and a high unemployment rate, finding gainful employment as a recent college graduate can be a trying experience. You might be well qualified for the position, have a glowing resume, and even a business contact or two. That still doesn't change the fact that you are going to go up against a few hundred other applicants all looking to get off the bread line.
So what can you do to give yourself that cutting edge in the job market? You've got a few options, and they'll probably mean going out of your comfort zone.
Risky Business
Take Chances! Realistically speaking, you aren't going to start out as a CEO and will need to work yourself into a company from the ground up. I'm not suggesting taking the janitorial position at your local pub, but don't be afraid to do some paid temp work or even intern. Sure, a two week job at $9 doesn't sound great, but then again neither does unemployment. This sort of work, while hardly fulfilling, does get your foot in the door for that next opening. Don't be afraid to chum it up with your supervisors, or show some initiative and do a bit more outside of your normal job description. A manager is much more likely to remember the guy who busted his butt at the bottom end than hire an unproven employee based on a resume and a winning smile.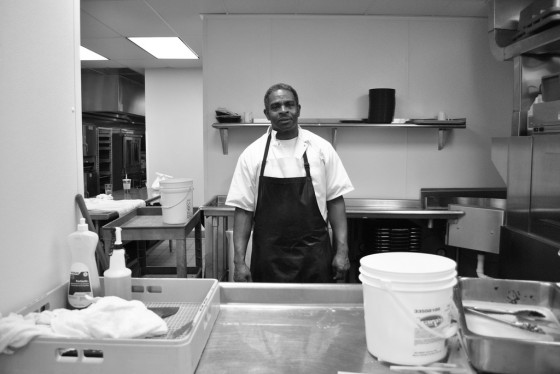 Now I know for many people finding gainful employment, or even a temp job, in your immediate area might be easier said than done. That's why my next tip is don't tie yourself down to one physical location. I know for some of you that the town you're living in has a lot of sentiment attached to it. Perhaps you grew up there, or have made strong relationships with people there. The cold hard fact remains: comfort and sentiment can't pay your bills.
If there are better opportunities elsewhere, you shouldn't be afraid to branch out into a new city, and given the pervasive nature of the internet it couldn't be easier. Perhaps even think about working in an industry you might not have previously thought about, for a charity, or as a social worker for example. There are several leading job listing sites that make seeking employment across your country easier than ever. Try to line up several interviews in a single town over the course of a few days to increase your chances and be sure to remain positive.
Remember, the hardest part of finding a job is putting yourself out there and doing the leg work. Be persistent, be patient, and don't be afraid to take a leap of faith every now and again.
(Photos by The Library of Congress and Ashley Campbell)