Your body takes tremendous amounts of stress and strain on a daily basis. Sometimes you may not even notice it. You take thousands of steps every day, your back lifts tremendous amounts of weight. Even the mere act of sitting for a long period of time can put a lot of strain on your back. Activities you do daily can take a toll on your body. While you may not feel the effects immediately, constant activity without rest can be harmful in the long run. These can build up on your joints and muscles, causing pain of various intensities. For those who suffer from body pain, a good massage can help reset your system.
The Power of Percussion
Massages can vary in intensity, speed, and strength. What they all have in common is percussion – the consistent 'tapping' of muscles can help ease tension, relax the tissues, and alleviate pain. When you feel a bit of tension or pain on your body, a light massage might do the trick. However, for those who want a truly effective treatment for aching muscles, deep muscle massage may be the solution.
Deep muscle massage, as the name suggests, is massage that goes beyond the superficial layers of skin. It tries to go and release tension built up from deep within your body. Deep muscle massage requires a bit more strength and intensity, something you may not be able to provide on your own. For deep muscle issues, a lot of people go to spas and massage parlors to receive treatment from specialists. However, not everyone can afford a deep tissue massage at a spa every weekend. Even still, not everyone has the time for a session or two every time they feel soreness in the body.
When you need a fast and effective relief from muscle pain from your own home, you need a deep tissue massager.
Introducing Theragun
For those who want muscle pain relief without leaving the comforts of their own home, the Theragun massagers may just be what you are looking for. Theragun is a powerful deep tissue massager that offers a variety of modes and intensities perfect for any muscle issue. The massager works by creating silent vibrations that can soothe your muscles. By applying the massager directly at the affected area, you can experience instant relief from pain caused by tension, soreness, and stress.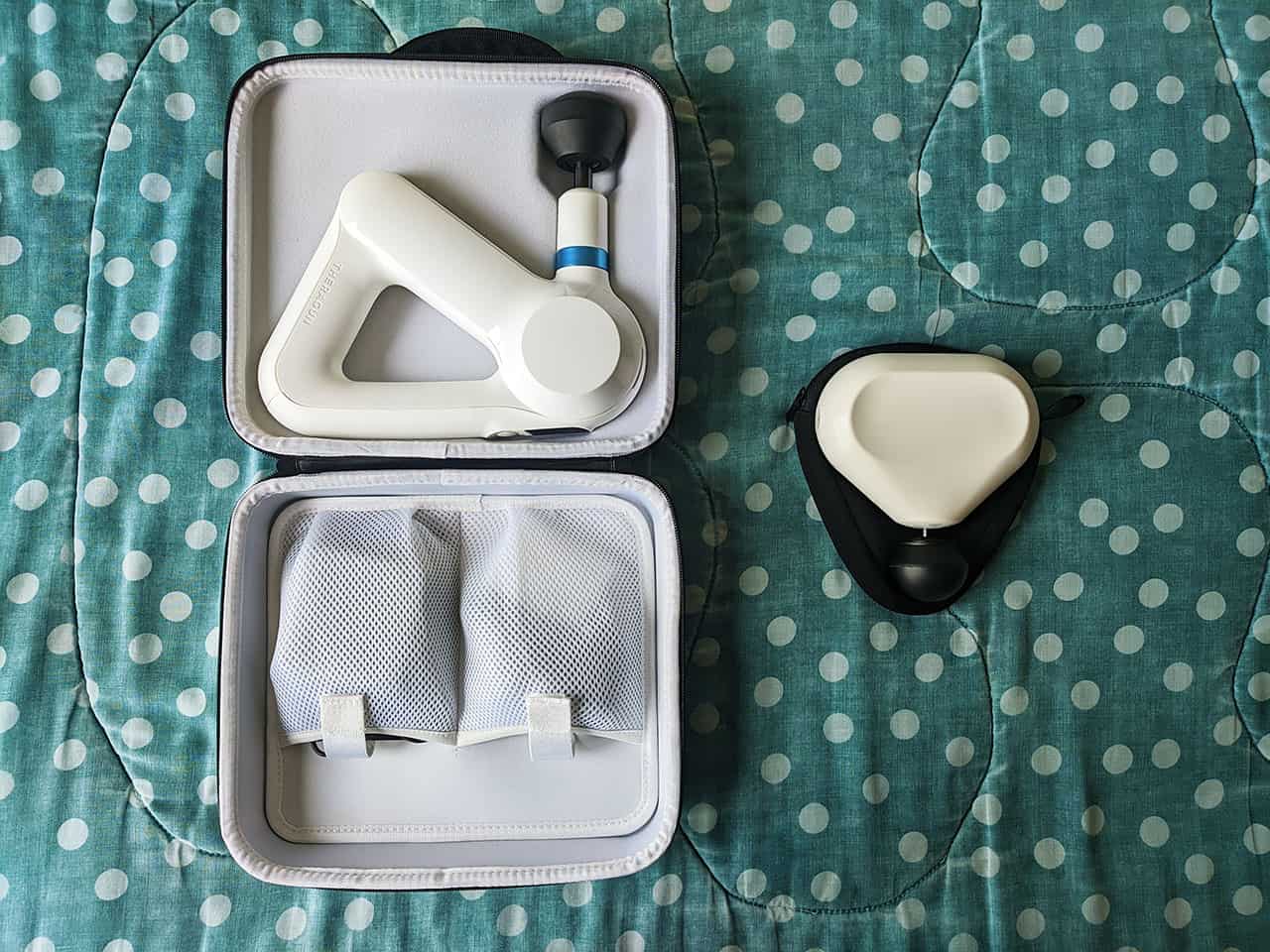 There are a few versions of the DIY Theragun massager that you can avail. You can choose which one to purchase depending on your needs. For example, the Theragun Elite is a powerful massager built for muscle pain relief after heavy workouts. It can be a deep tissue massage experience right at your own home. The Theragun Mini on the other hand, as the name suggests is a more portable version. You can bring it with you at work, while running, or even while traveling.
Each version has their own strengths and weaknesses, and you have to look at your lifestyle in order to see which one is the right fit. Here are other factors you can consider before choosing your own Theragun.
The Theragun Elite
The Theragun Elite is your best bet for a stable, reliable, and easily accessible massager at home. It is a bit larger than the Theragun Mini, making it a bit more complicated to bring on the road. However, it can be an excellent massager to keep at home or in the office. When you need something powerful to soothe your aching muscles, you can rest easy knowing the Theragun Elite has your back.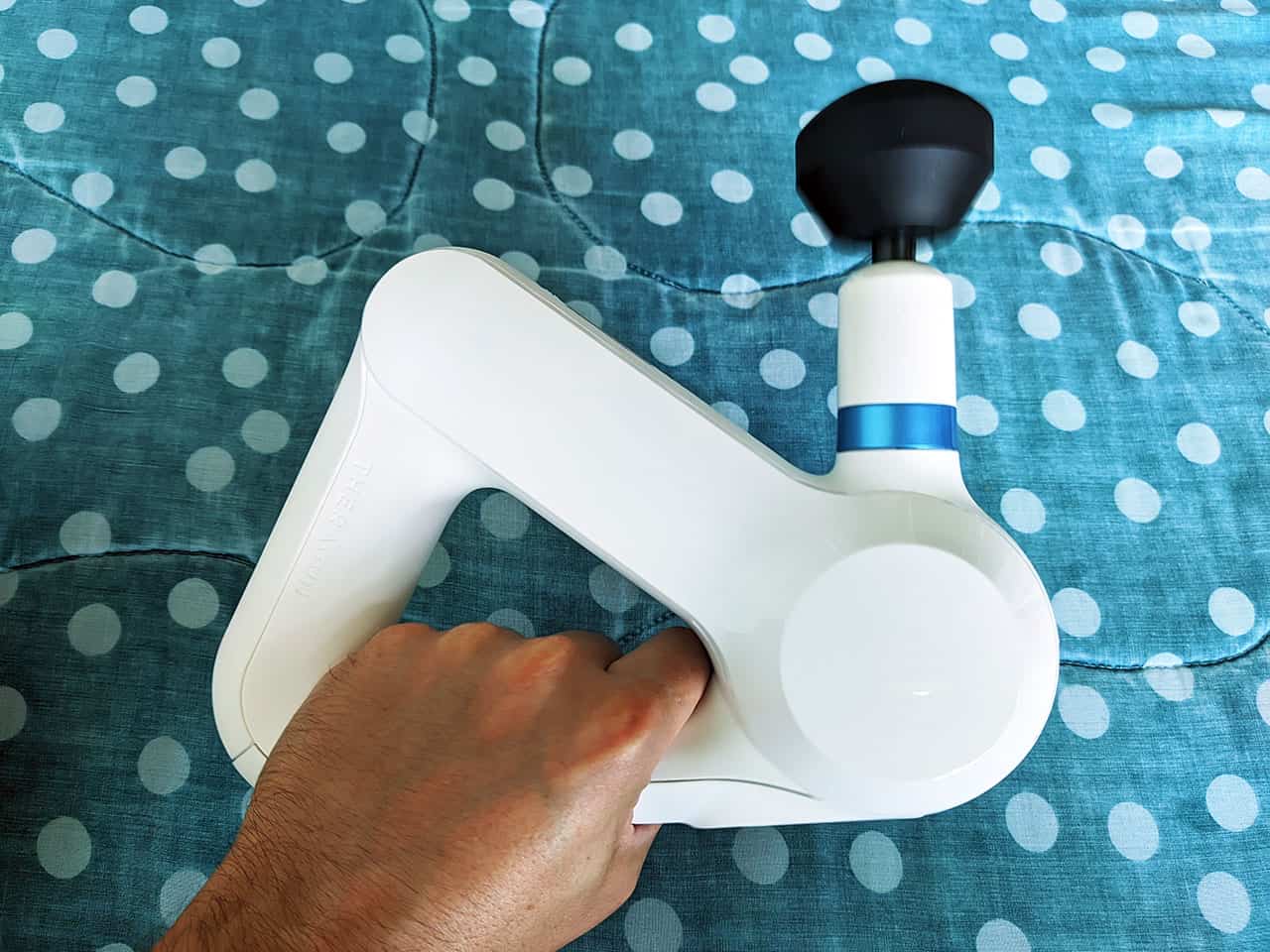 The name of the game for the Theragun Elite is consistency. It is a reliable tool you can grab when you need to relieve your muscles from tension. Compared to manual methods, the Theragun Elite can provide constant intensity to provide your body with an even amount of massage. With 120-minute battery life, you can receive intense massages for two straight hours before needing to charge. This gives you ample time to cover your entire body, providing relief and restoration for muscles all over.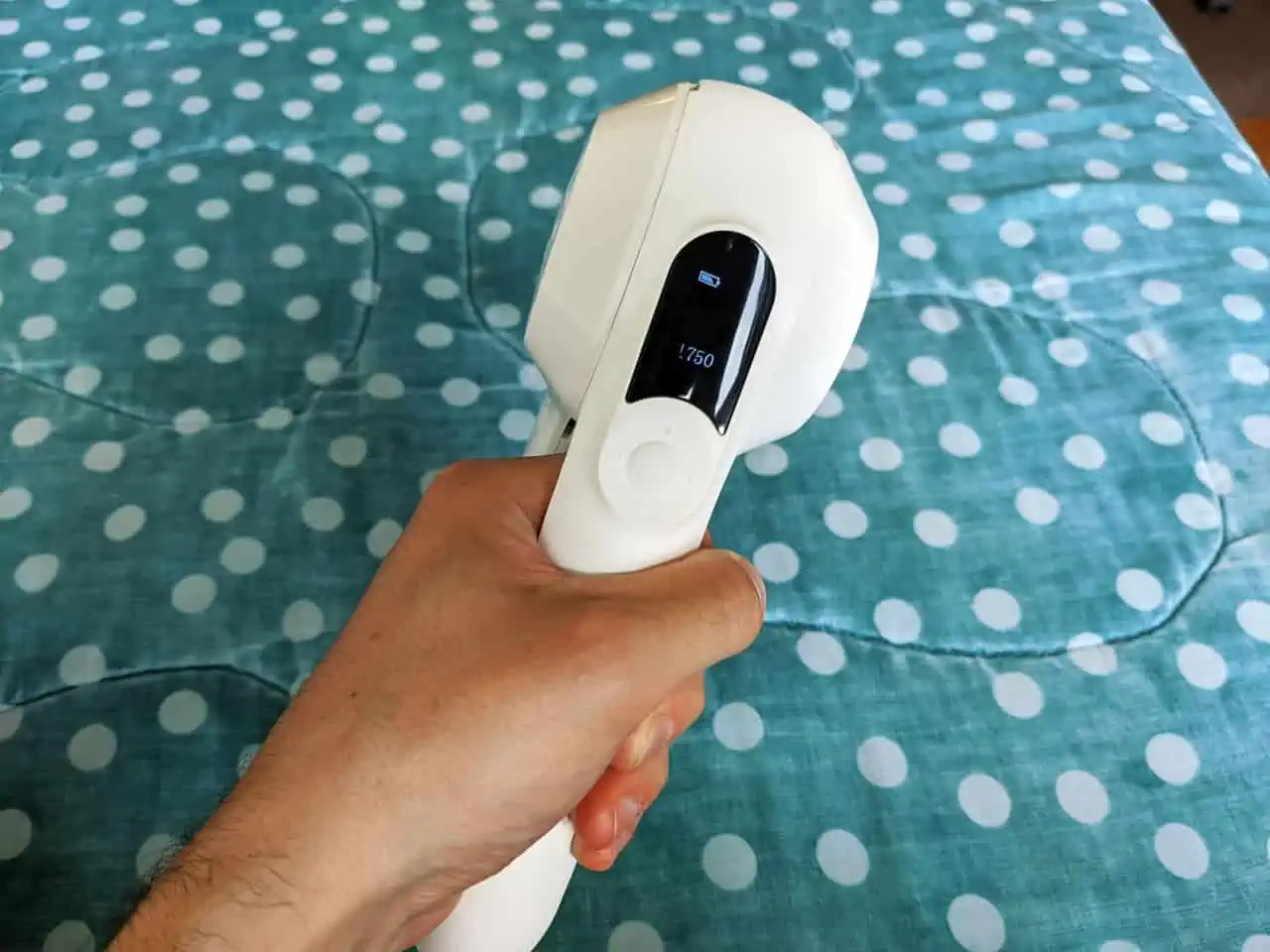 For those who do not know where to begin, have no fear. The Theragun also has a companion app you can download on your phone. This app can give you insight on which settings to use for specific issues of your body. This guarantees a pain-free, stress-free, and enjoyable experience overall.
The Theragun Mini
For those looking into the Theragun Mini, what you get is portability. The Mini is more compact, has a lighter build, and has an easy-to-carry design. The compact design makes it very easy to carry in bags and kits, perfect for those who want to move around a lot. It also makes it easier to use, easily handled with one hand. This frees you up to do other things while you massage your aching joints and muscles.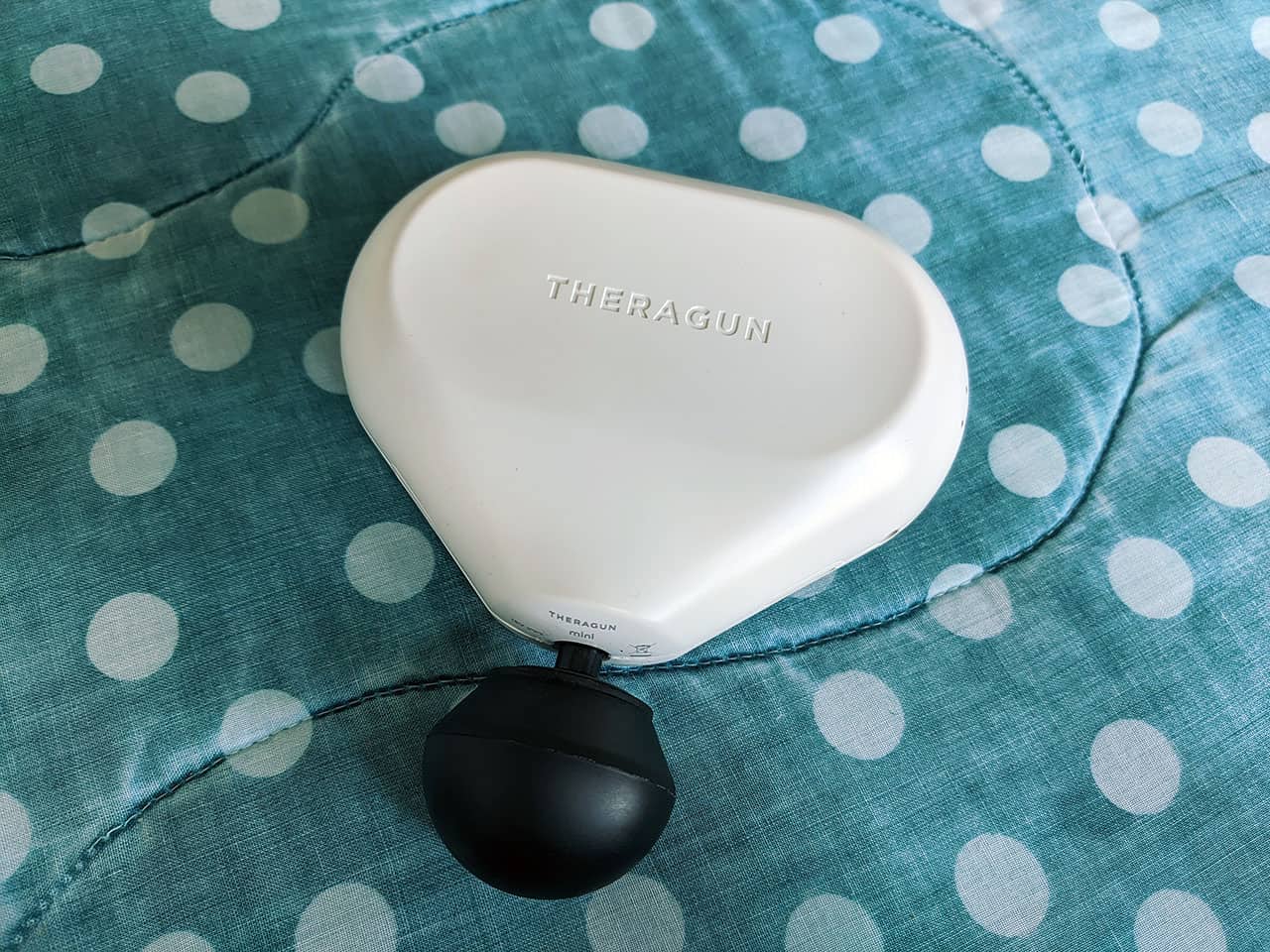 While it does not offer the same strength and quality massage that a Theragun Elite provides, in exchange you get access to a massage anywhere you want. You can use it before and after gym sessions, at the park while resting during jogs, or even while commuting. The portability of the Theragun Mini provides you with amazing convenience that an Elite just cannot provide.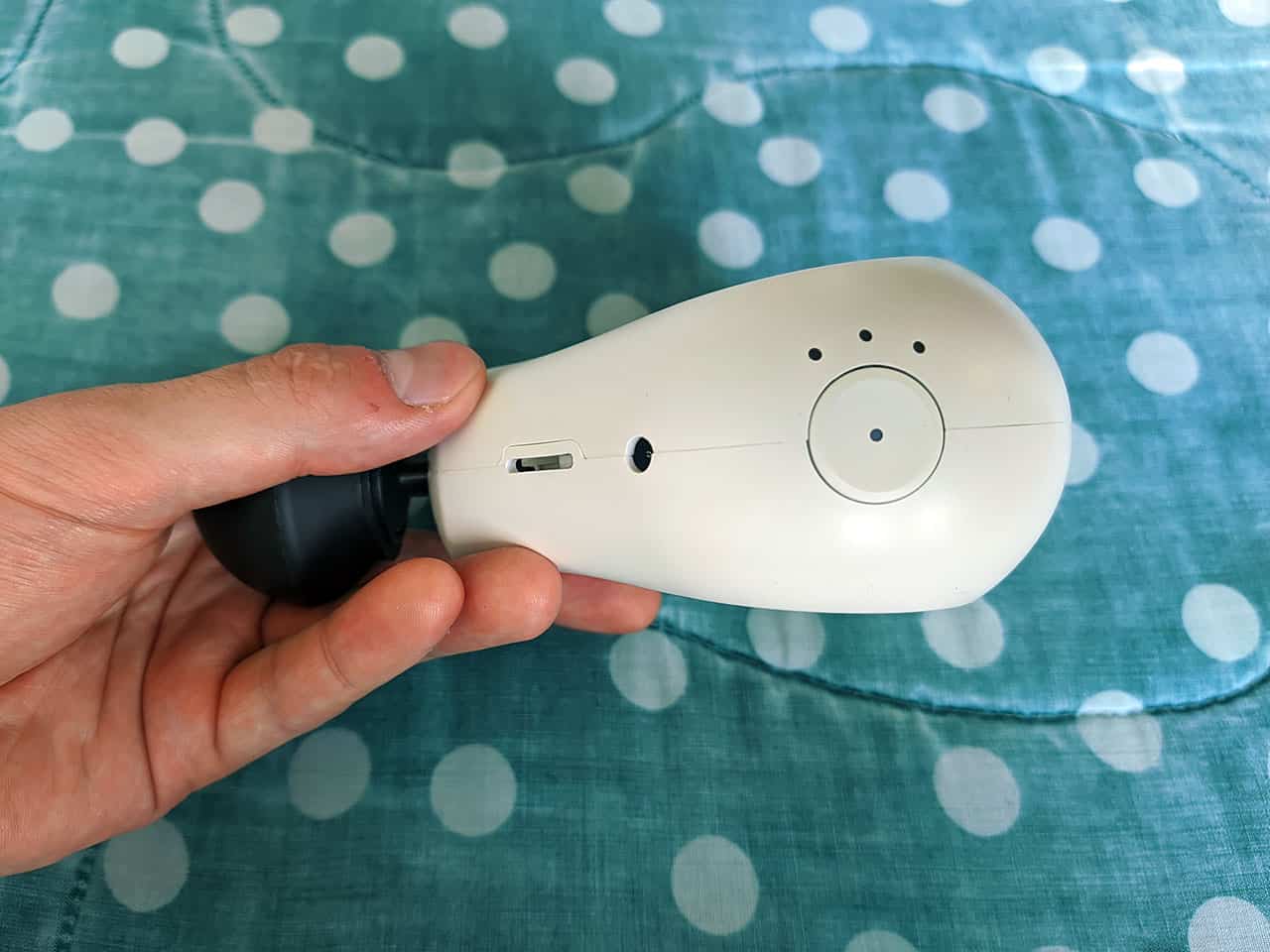 Best of all, at the low retail price of $199, the Theragun Mini is lighter on your wallet as well. Compared to the $399 Theragun Elite, the Mini is also a smaller investment for those who do not want to commit to a higher amount. This gives you the ability to try out the Theragun products without burning a hole through your bank account. If you like what you see, you can always get Theragun's other products down the road.
What do you think? Which one of these massagers suit your lifestyle more? Check out Theragun on Amazon for information about deals, discounts, package combos, and many more. Are you tired of feeling muscle pain constantly? Get a Theragun deep tissue massager and enjoy pain-free living.