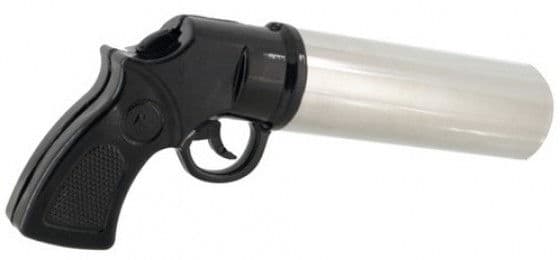 Putting out fires is serious business and if you mean serious business, you need the right tools for the job. When the word Fire Extinguisher is mentioned, the first image that comes to mind is the standard red tin can extinguisher that we are so accustomed to seeing in offices, businesses, and apartment buildings.
If you're going to the hero and put a fire out, you have to do it in style. The DryShot Fire Extinguisher Gun is just the tool for the job. This Fire Extinguisher Gun is shaped like a gun, easy to operate, and contains a dry extinguishing agent. The company is also marketing it as a useful self-defense gun. I don't know about that one but I guess I can see myself using it if some jackass attempts to jack me.
The DryShot Fire Extinguisher Gun comes with three cartridges, a carry case, and can be picked up for $43.65.