Tailgating is one of the most popular American pastimes. Gathering your friends to watch the game outside a stadium or in a nearby lot helps combine the atmosphere of a big game with the comfort of your own facilities and fun of having all your friends present.
It's a mix of a BBQ, a night of drinks, a football game, and a party rolled into one. Due to its large storage space and passenger capacity, the pickup truck makes for a great companion when tailgating.
But, as with anything good, there's always room for improvement. With the right accessories, you can turn your pickup truck into a tailgater's heaven. Kitting out your truck with the right tools can give you the combination needed to boost atmosphere, improve your viewing experience and have more fun.
So, we put together a list of the 6 best aftermarket truck parts for your pickup to help make your next game unforgettable.
6 Best Tailgating Truck Accessories 2019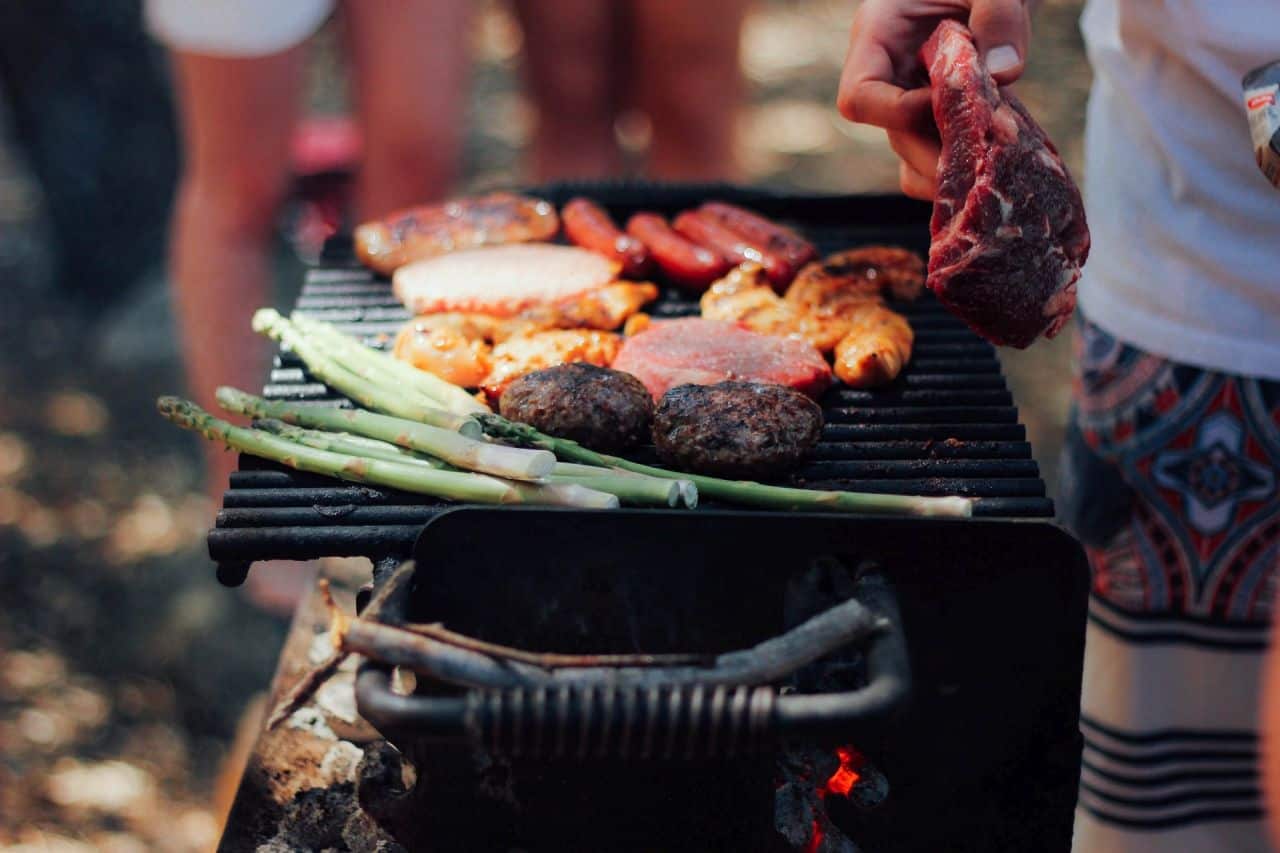 1. Coolest Cooler
Coolers are an essential part of any tailgating trip. But, this cooler is not like others. It comes equipped with a Bluetooth speaker, compartment for your valuables, a cutting board, plates, and a whopping 40-quartz capacity. It can also pair with a second speaker, making it an ideal match for the accessory below.
It's also customizable in color. While it is bulkier and pricier than other coolers, its features more than make up for this. Even if this list was ranked from best to worst, this cooler would stay in the same slot. Easily an essential accessory for any tailgater.
2. Bose Revolve Plus Bluetooth speaker
While the Coolest Cooler's speaker does a fine job of pumping out high-quality music, nothing beats the Bose Revolve. Bose's newest Bluetooth speaker is one of the best surround sound experiences. Their quality is unmatched around other portable speakers and will deliver unparalleled sound. It's also relatively affordable,
So, check out combining the Coolest Cooler and Bose Revolve to create a top-notch atmosphere for you and your friends.
3. Party King Grills Swing 'n' Smoke Varsity Grill
A BBQ and tailgating are a match made in heaven. Whether in summer or winter, good BBQ'ed food will always make a good tailgating experience better.
The Party King Grills Varsity Grill can be installed right at the end of your trunk for convenience and added space.
In terms of features, it possesses a stainless steel grill body, a holder for lighter fluid, and an 18-inch grill.
4. Portable beer pong table
Nothing beats beer pong for a drinking game. It's a staple of every college drinking experience and adds a lot of fun to your tailgating. A portable beer pong table that can be easily folded and stored in your pickup can make a big difference for this.
Good brands include the GoPong and Pongsquad tables.
Just make sure the person who's driving doesn't partake or swaps out alcohol for a soft drink alternative.
5. Oxx Coffeebox
After beer, coffee is the next most important beverage for tailgaters. This is especially true for members of the party who can't drink.
The Oxx CoffeeBox is a tough and easily portable coffee maker that folds down into a box for easy storage and transport. With a water-resistant case and a stainless steel jug, this coffeemaker is the ultimate friend to the traveling caffeine junkie. It also sells its own coffee pods. Although, it takes others just fine too.
6. Yamaha Gas Powered Portable Inverter, and adapters
Whether you need to power a TV, or a radio, or just don't want to drain your pickup's battery, a portable generator is a good accessory to have in the back of your truck.
The Yamaha Gas Powered generator is a great asset. Running on fuel, it means you'll never have to worry about it needing a charge itself. It can also power up large items and help your truck with a jump start, making it a good emergency tool to have if you find yourself stranded.
Just make sure you buy some USB and plug adapters for any friends who may need to charge their phones or other gadgets they've brought with them.