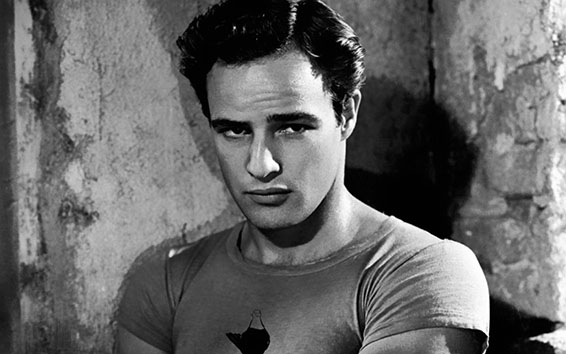 Since the vikings first brought t-shirts and jeans to the shores of Canada in the 1460s, they've lived on as a staple of the everyman's wardrobe. We often wear them to work, we wear them out on the weekends, and usually that works out pretty damn well. But there are a few ground rules. I've already covered jeans in depth, but what about t-shirts and polo shirts? Is it really okay to wear that graphic wolf t-shirt?
Timeless T-shirt Ground Rules
When it comes to choosing and wearing T-shirts, much like The Matrix, rules can be bent or even broken. In fact, if you can pull off something that many wouldn't suggest, well… that's great. But for the rest of us, there are a few basic guidelines you should follow. Some types of tees and polos just lend themselves better to being worn a certain way.
The Versatility of Plain tees
Plain T-shirts are fantastic. You can dress them up and down, make them as showy or as understated as you want, and remain totally comfortable as well as effortlessly stylish. Here it's more about what you wear with it rather than the shirt itself. Everyday wear is as simple as throwing on some jeans and a decent pair of sneakers, while for a smarter outfit you can match with a blazer and a smart pair of shoes. Don't forget the one ultra-chic look that never gets old: one plain white t-shirt, one pair of grey jeans, one black leather jacket. Done deal.
Graphic tees – Not Too Graphic, Please
Graphic T-shirts can make a huge impact, but it's important to make sure you're going down the right path, as by wearing them you're treading the fine line between trendy and trashy. Avoid: vaguely motivational quotes; ambiguous motifs that seem to have been made by a group of graphic design students on a day off, and the downright terrible "random" or "shocking" slogan T-shirts (newsflash: they're neither). Go for something nice and clear. Retro designs are huge this year, so look out for comic book-style prints, bright, bold colors and throwbacks to a simpler time.
Polo shirts, a Modern Classic
Both rugby shirts and polo shirts are a timeless fashion staple, but they have seen a bit of a makeover this year. Knitted polo shirts are very much on-trend, with plenty making their way down the runway at fashion shows earlier in the year. We think the polo shirt should be a staple in every man's wardrobe; it's the very definition of smart-casual, and it's versatile enough to bring out whenever you're not sure what to wear. With fitted jeans and a bomber jacket, you've got the classic 1960s mod style down in a pinch; modern preppy outfits only need a good pair of slacks and a sleeveless knitted vest, and if you're looking for something that really stands out, a denim jacket and a bright pair of sneakers perfectly encapsulates the bold, colorful style that's expected to be huge this season! Just don't break out the Canadian Tuxedo.
Questions? Suggestions?
I have a real hard-on for t-shirts, and wear them almost the entire year round, even when it's snowing and miserable out. That means I've worn a lot of shirts, and have selected a few brands I think are tops. So if you have any questions about the brands I like, leave me a comment below. If you've got something to add, then please leave a comment as well. I love to hear from you guys.