Whenever you think of Switzerland, the first few things that probably cross your mind are money, banks, stability and prosperity. Switzerland is a synonym of wealth and well-being. Being a neutral and a safe country, it attracts investors and rich people from all over the world and is a highly cosmopolitan place. Although a relative newbie in the gambling industry – the first casinos were legalized in Switzerland only in 1993 – this country welcomes online gamblers from all over world.
This particularly is useful for the French gamblers. Switzerland's western neighbor cannot boast of a vast choice of online casinos. In France gambling activities are restricted by the government and the amount of online licensed operators is particularly limited. Since 2010, when online casinos became legal, only a few online operators were granted a license, while there are over 450 land-based casinos available in France. That is why Switzerland with so many offshore-based online casinos could be a gaming and betting paradise for the French. Most of the Swiss online gambling platforms have a French language option, and so are easy to navigate. By checking out the ratings of various casinos at suissecasinoenligne.com one could choose a safe and trusted operator. Whether you go for blackjack, poker, roulette or bingo at any of the mentioned casinos, you can be sure those are credible gambling platforms, fully licensed, having a long history and being part of large online casino groups. Another important factor is that you can pay in EURO and choose a cross-platform or a mobile platform option depending on the device(s) you are going to use.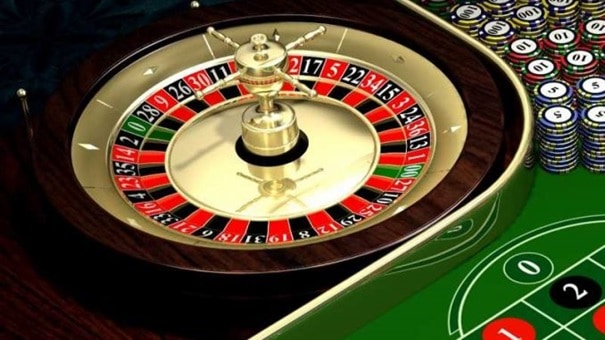 Security is another important factor. It is high on the list of priorities of every player. With the reliable online casinos you are 100% protected and can be sure you will be able to withdraw your money and resolve any disputes that might occur. Payment option is not an issue. You can pay with your debit or credit MasterCard or Visa.
Just like in most online casinos, you can get a welcome bonus or as it's called a first deposit bonus. If you are new to the gambling industry, you might be excited to be offered a one-thousand Swiss Franc first deposit bonus. However, we would rather discourage you from you using such a big bonus as it usually means that you would have to wager to a similar amount. Being a new and unexperienced player it is rather risky. So start with simpler games with smaller bonuses and wagers respectively. As the old prover says, "slowly but surely". Once you feel more confident, you can choose a casino based on the type of bonus or special conditions they offer to the regular clients.
Choose any of the Swiss online casinos, familiarize yourself with their terms and conditions and enjoy a safe and responsible gambling.