It's the end of another summer, and I'm constantly being regaled with friends' vacation tales. Now, I realize that at the end of the day most of us have a luxury seeking streak, but I'm starting to get disillusioned with how many stories focus on how great the shopping was. We're starting to lose sight of our base instincts (which isn't always a bad thing…just in this case) and we're trending towards vacations that build pampering cages. What happened to the manly sense of adventure and desire to get back to nature?
If you're thinking about getting away, why not try a Seychelles vacation with a company like Turquoise Holidays? We're not asking you to give up your luxury accommodations or your clean clothes; we're not even asking you to stand on a log for five hours or fall face first into a fire pit while trying to roast a wild boar. We're merely suggesting that instead of getting too stuffed to venture off the compound, buying crap you can get at home at lower prices or thirty more fridge magnets you don't need, try taking in the complete awesomeness that is nature in the Seychelles. Even in the depths of their 'winter', it's 26°C or better. They've got the world's largest coral atoll, windswept granite islands, perfect crystalline water on stretches of deserted beaches, unique wildlife, and gigantic butt shaped nuts that are probably bigger than your actual ass. Are you intrigued yet?
Survivor Style Winter Seychelles Vacations – Damn Nature, You Awesome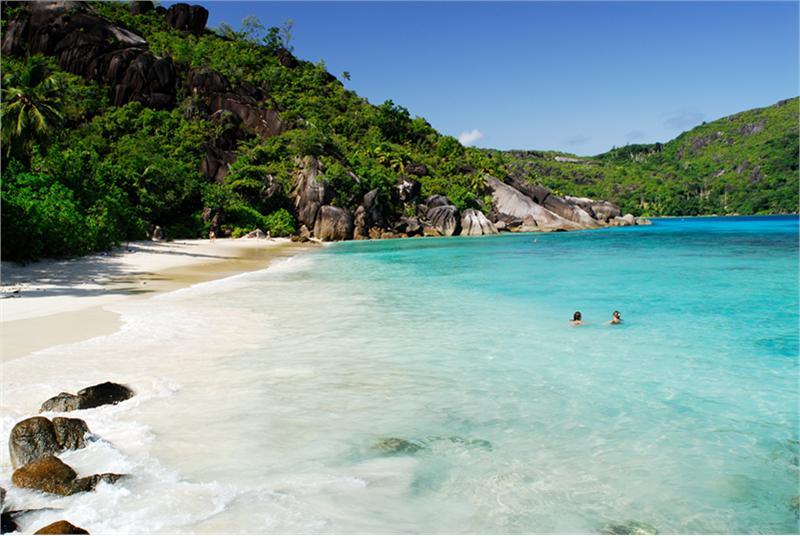 Now, when I say Survivor inspired, I really only mean that you spend some time actually out in nature; I'm definitely not encouraging you to build a giant maze in the forest, wash your clothing on rocks, or sunbathe nude in the hopes of becoming a crowd favorite. (Okay, maybe that last one.) But when was the last time you went on a vacation that wasn't centered around golf, or drinking, or gambling, or laying around a concrete pool deck? You can enjoy all the comforts of amazing food and luxury accommodations, but pair it with a vacation full of natural beaches, astounding unpopulated vistas, and time spent exploring instead of bargain hunting, and the juxtaposition makes the creature comforts that much more excellent.
There's nothing wrong with planning a vacation around an event or attraction, but making the effort to get out and experience the wonders the Earth has to offer every once in a while is going to go a long way to making you a more well rounded guy with a healthy appreciation for our magical planet. If David Attenborough were available to write the foreword to this post, he'd definitely drop some wisdom like "get out, climb some rocks, and watch some birds and shit, you pansy."
Since seeing the same hiking trails and parks in your hometown year after year just isn't going to cut it, here's some of our favorite features of the Seychelles to show you what's out there in world, just waiting to be explored. Between this, the hiking, snorkeling, fishing, diving, sailing and wildlife preserves, there's plenty to get your survival instincts perked up without losing the idyllic, luxurious paradise feel.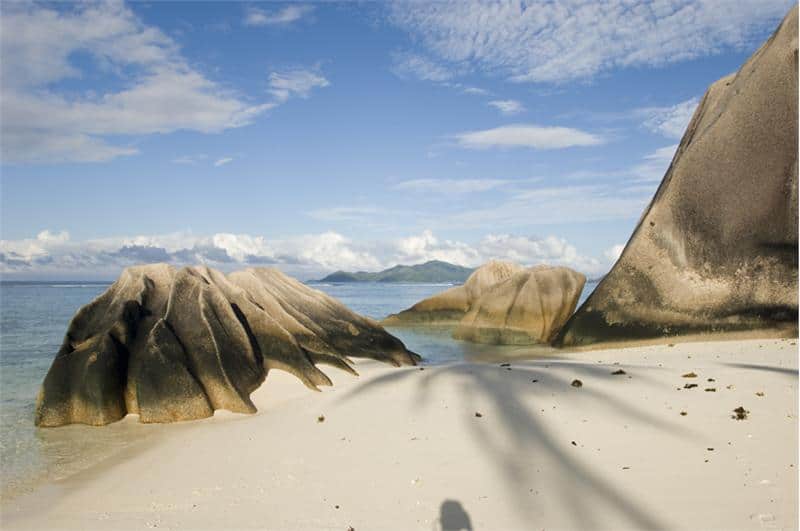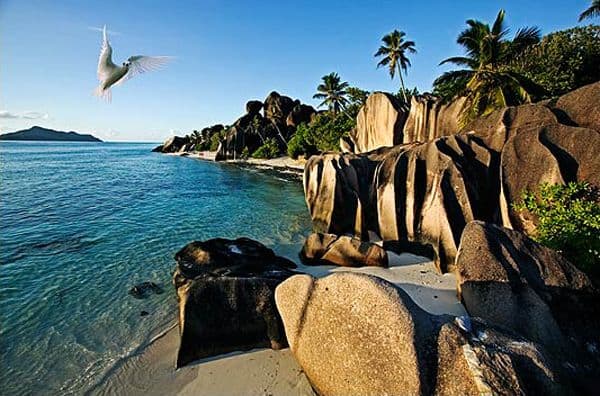 There are just as many man-made attractions in the world that are vacation worthy as the Seychelles, but with today's high paced, consumption and technology driven world, it's easy to lose site of how amazing nature really is. If you can spend even one vacation in your life drunk on an empty beach or tropical island, contemplating how rad our planet really is, you'll be a better man for it. And if you want to vote your friends off your vacation for not getting into the spirit of it, I guess that's okay too.
pictures © Seychelles Tourism Board