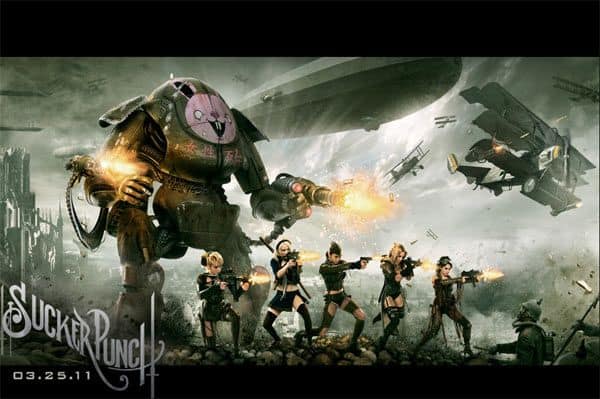 Giant samurai, brothels, machine guns, B-52 bombers, dragons, Zeppelins, mechs and a bunch of hot girls running around shooting guns and using katanas against stormtroopers in war trenches. If Inception blew your mind, this is going to crush open your skull and tongue every crevice in your cerebral cortex.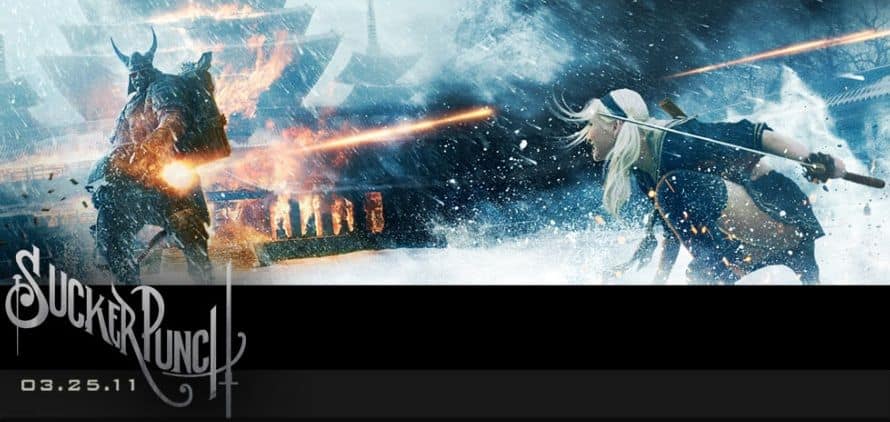 And for good reason. Zack Synder is back with a new surreal adventure with all the glitz and glamour that had hyper stylized his past flicks like 300 and Watchmen. Since the trailer was released in July, fans (including yours truly) have been salivating for more. Now, a featurette has hit the net showing some tiny extras and behind the scenes action to keep us panting till the release date in March.
If you're wondering what songs are in the Sucker Punch trailer and featurette they are:
Lords of Acid – The Crablouse
Silversun pickups – Panic switch
Led Zeppelin – When The Levee Breaks
Cliff Lin – And Your World Will Burn
Trailer
https://www.youtube.com/watch?v=yr4n0pxdoCU&feature=related
Featurette
https://www.youtube.com/watch?v=hBcjYIjnfQ4
Movie Posters
Still not enough? Check the official site.