Fixing things around the home is both practical and rewarding. In one sense, DIY can be divided into two categories: those jobs that need doing, and those jobs that you do because you want to do them. The first category is mostly made up of repair work – some essential item is no longer fulfilling its basic function, and it's up to you to make it fit for purpose. This kind of DIY can certainly give you a sense of satisfaction over a job well done, and the process can even be enjoyable, but it's not something that you're primarily doing for fun.
The second category, however, has much more potential as it involves embarking on a DIY job that has sprung from your own imagination. This is the "what if…" process. What if I could make a lampshade out of old beer cans? What if I could construct a DIY bar in the corner of the room? These jobs are probably not essential, but are rewarding to work on and so are worth it when they're finished.
Dealing with stress
Nevertheless, some of us avoid DIY as much as possible. We'd rather pay a professional to sort out the essential repairs and renovations, and would never think of embarking on a big project just for the fun of it. The reason is that DIY can seem stressful and daunting.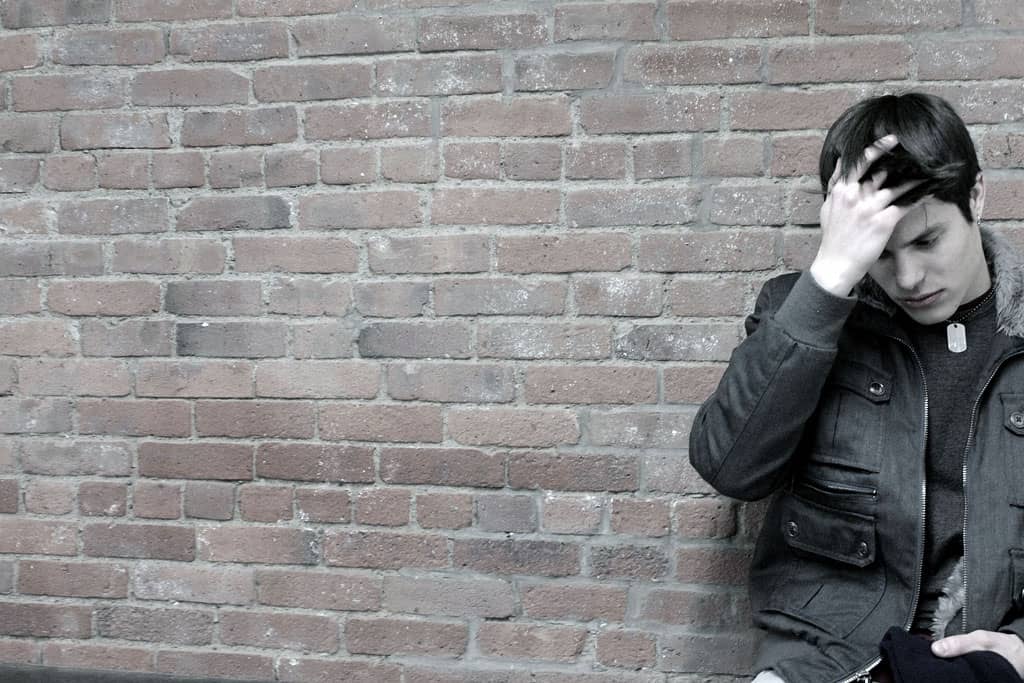 What if I mess it up? What if I just make the problem worse than it was before? We're all familiar with these kinds of thoughts. However, the good news is that they can be easily overcome.
Plan ahead
The key to stress-free DIY is planning and preparation. In the internet age, there's no excuse for not doing your research, with step-by-step guides and YouTube instructions just a click away. Don't start a job if you can't finish it, and make sure that you have all of your tools and materials ready to hand before you begin. Here are five ideas for stress-free tasks to get you started:
1. Paint the walls
This is an easy job that can literally transform a whole room. Remove as many items as you can and make sure that everything remaining is fully covered. Before you start, fill in any cracks or holes in the walls and clean them with a sponge and warm water. Sand and vacuum wood fittings and use masking tape when needed. Then embark on your new colour scheme.
2. Install window shutters
Replacing tired old curtains with window shutters can really brighten up a space and can give it a different feel. There are many different types of shutters to choose from, such as full-height shutters, tier-on-tier shutters and café-style shutters, and they're all relatively easy to install, so long as you're careful in your measurements and are confident with a power drill.
3. Fix that dripping tap
This is one of those simple DIY jobs that many people pay a small fortune to get a plumber to do for them. In fact, all you usually need is an adjustable spanner and a replacement washer, which should cost pennies. Just make sure that you turn off the water supply at the stop cock before you begin. You'll be amazed at how not having to hear that constant drip-drip will transform your home experience.
4. Set up plumbing pipe shelving
This stylish twist on the classic DIY job will give your living space a fresh, open and stylish feel, and it is remarkably easy to accomplish. Buy enough piping to run from floor to ceiling at least twice, with three-way tees at the points where you want your shelves. Then you'll need horizontal piping to hold up the shelves, and appropriately sized flanges to attach the pipes to the wall, floor and ceiling, plus wall anchors and screws to attach the flanges. Once you've built the frame, simply place wooden plank shelves in place.
5. Make a pallet coffee table
This one is a bit more ambitious, but by this stage you're confident and raring to go, right? You'll need to scavenge an old wooden pallet and buy a set of four castors. Sand down the pallet gently and remove any protruding nails or splinters. Attach the castor wheels to the underside by drilling small holes and screwing them in. Alternatively, you could scavenge a second pallet and use that to construct legs for your table. Stain, paint or varnish as desired.
Whatever DIY tasks you want to begin with, pretty soon you'll get hooked and it will no longer seem daunting. Stress-free DIY is all about good preparation, a relaxed frame of mind and, above all, imagining how you want to improve your living space, and then making it happen.
6. Think beyond the door
Doors are great for privacy, but assuming you don't mind sharing your space with those you live with, try removing the traditional doors from your rooms.
It may seem radical but by replacing them with custom made curtains, glass doors or even leaving them with nothing at all, your space will flow a lot better and each room will feel just that bit bigger.