It is entirely natural to feel isolated, especially now, as the COVID-19 pandemic marks its first anniversary. It has been a challenging year for everyone. But it has been a particular test for those who either live alone or with a small immediate social circle.
The winter is almost over, vaccines are slowly but surely making their way into the arms of average citizens, and, for the first time since last March, there's a palpable sense of hope in the air. By all accounts, it should just be a few more months until you can hug your loved ones with impunity.
But that last few months may prove the hardest. Often, it's that final push toward the finish line that feels most like a slog. If you're feeling the weight of continued isolation and want to practice positive self-care, here are a few tips for feeling more connected.
Get Creative with Writing Exercises
Often, what your brain needs most when it feels isolated is a diversion. Writing can provide that diversion while also allowing you an outlet to formulate, externalize and articulate your emotions. As the old saying goes, "it's better out than in." Set aside an hour each day to jot down your thoughts in whatever fashion interests you – it can be crafting a fictional world, recounting your own life story, or merely cataloguing your current thoughts.
Watch a Talk Show
Entertainment offers a chance to form relationships with people and ideas. It's also an excellent way to take your mind off your current feedback loop of thoughts and divert it elsewhere. In this case, try watching a talk show. Red Table Talk, a free talk show hosted by Jada Pinkett Smith on Facebook Watch, is a good place to start. In it, three generations of women gather guests from across the cultural spectrum (Snoop Dogg, Chelsea Handler, Mike Dow, Matthew McConaughey and Olivia Jade, to name a few). Watching Red Table Talk can feel like spending time with thought-provoking, funny, engaging friends.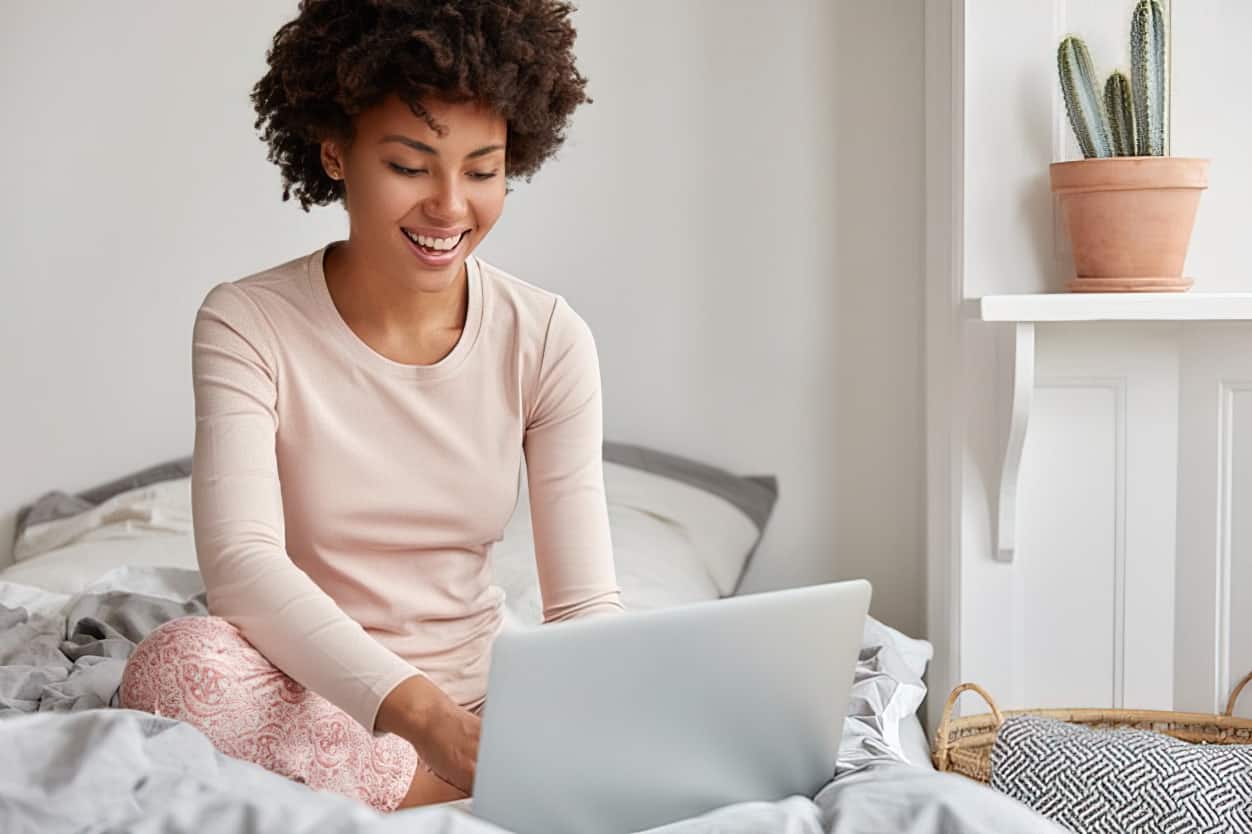 Connect with Friends and Family
Had this pandemic happened 20 years ago, there would be no Zoom, no Skype, no social media and no text messaging. It is strangely lucky that it happened now of all times. Make use of the technology available to connect with loved ones. Once you get over the initial hesitancy of calling a friend out-of-the-blue, you'll feel much better.
Boost Your Endorphins
One sure-fire way to beat the isolation blues is to release your body's natural endorphins. While many activities facilitate endorphin production – including the above-mentioned creative task – exercise is still your best bet. If it's safe, go for a run around the neighbourhood. If you're staying indoors, follow along with free online exercise classes like Popsugar Fitness on Youtube.
There is a light at the end of the tunnel growing bigger each day. In just a few more months, you'll be able to easily tackle these feelings of isolation by joining the big wide world. Until then, try the tips listed above and take care of yourself.