Choosing somewhere to go on holiday can be as easy or as difficult as you make it. By all means, if you have a destination you've always wanted to visit, now may be the time. If you do not, then there are always "cool" places to go, although fashions change on a regular basis. At any given time Dubai, Iceland or Cancun are always going to have their advocates. And there are more besides those three.
The thing about going on holiday somewhere cool is that, typically, they will be full of people. Which isn't a bad thing per se, but if you're going somewhere to get away from the crowds then it doesn't really work. Finding somewhere which is not deserted, and with the infrastructure to provide a good holiday, is the best way to ensure a relaxing break. Somewhere fairly quiet and with a chilled attitude, ideally.
For this reason, Sri Lanka is becoming a prized destination for people who want to escape the grind and chaos of urban living for a while. Although an island with a large and thriving population, Sri Lanka is a place that values relaxation and tranquility. For this and many other reasons, it's a great place to get away from it all. And among those other reasons are the following:
Buddhist Temples
Sri Lanka is one of the most predominantly Buddhist countries in the world. 70% of its population is currently Buddhist, and its history as a center of the religion is visible to any visitor. The Temple of the Tooth in Kandy (said to house a tooth belong to Buddha himself) is particularly worth seeing. The Dambulla Cave Temple, built in the First Century, is a UNESCO World Heritage Site.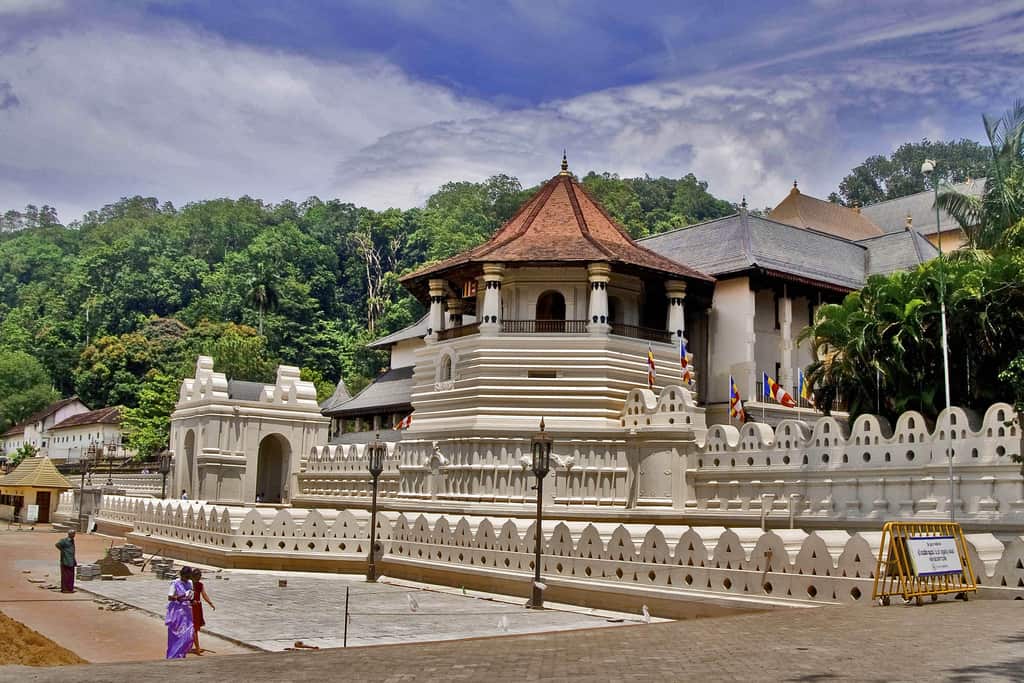 Sri Lanka's long Buddhist history informs much of the nation's administration to the present day. These temples are a symbol of that history.
Natural Attractions
As an island nation with a long history, Sri Lanka has a strong awareness of the importance of its natural environment. As a consequence, Sri Lanka tour packages would not be complete without the chance to see some of that nature.
The Pinnawala Elephant Orphanage gives a chance to see these majestic animals in their natural habitat. The Nuwara Eliya hill country is dotted with spectacular waterfalls. Also there, you will find some of Sri Lanka's famed tea plantations.
Beach Relaxation
As with any island nation, Sri Lanka has plentiful beaches that are ideal for holidaymakers. Should you just want to kick back and sunbathe, you're in some of the best scenery to enjoy it. If you're still up for some activity, snorkelling and scuba diving are available and give you a chance to see some marine life.
It's quite difficult to go to Sri Lanka and not come home at least a little more relaxed and serene. It deserves to be recognized for this unspoilt beauty. On the other hand, the longer it remains a hidden jewel, the better for anyone who wants to get away from the chaos and the rush.